Throughout the course of the offseason, Eleven Warriors is taking an in-depth look at the state of every position group at Ohio State.
Midway through the 2017 season, it became clear that the free safety position belonged to Jordan Fuller, who was splitting time with Erick Smith. He remained the starter all the way through the 2019 season, spanning multiple regimes.
No, he wasn't an All-American or a ball-hawk whose presence alone changed games unlike Malik Hooker, whose name still draws callbacks to the heralded 2016 season. But he was reliable. Jeff Hafley once called him "The Eraser," and while it didn't become a nickname, it was an apt description.
Now that Fuller has moved on to the NFL, where the Los Angeles Rams drafted him, Ohio State has to figure out who's next. Josh Proctor and Marcus Hooker are among the options at a position that's deeper than some might expect.
In the final part of the State of the Position series, we're diving into the present and future of Ohio State's safeties.
The Personnel
Josh Proctor (JR): As a ball-hawking safety who has been compared to all kinds of game-changers on the back ends of defenses, expectations for Proctor are exceptionally high. Unfairly high? We'll find out this fall. The third-year safety is expected to get the first opportunity to replace Fuller at the back end of the Buckeyes' defense. A one-time top-100 overall recruit, Proctor has 14 tackles, three pass deflections and an interception in his first two years.
Marcus Hooker (RS-SO): Mostly known because of his last name, Hooker wants to be separate himself from his older brother, Malik, and to do that he'll need to carve out a role at safety. The 5-foot-11, 200-pounder was one of Fuller's top backups in 2019, along with Proctor and managed seven tackles in 82 snaps. He'll vie with Proctor for the opening as the starting safety.
Ronnie Hickman (RS-FR): Somewhat forgotten by fans, Hickman shouldn't go under the radar. A torn ACL forced him to miss the entirety of his freshman season as a Buckeye, but he's only a year removed from enrolling as the No. 115 overall recruit out of New Jersey. Hickman was a big get for Alex Grinch and Greg Schiano, and after rehabbing his knee during the Hafley regime, he'll now try to impress new defensive coordinator Kerry Coombs.
Bryson Shaw (RS-FR): The former lacrosse star didn't get onto the field much as a true freshman, accruing two tackles on only six snaps. He redshirted, retaining all four years of eligibility. Shaw is currently stuck behind several others on the depth chart, but as only a second-year safety, he has plenty of time to rise.
Lathan Ransom (FR): Ryan Day heaped praise on Ransom on National Signing Day, calling him "as good a safety as we've had here in a long time." Since Malik Hooker patrolled the secondary only a few years ago, that's obviously high praise, but it's backed up by analysts ranking him as the No. 167 overall prospect in his class. 
Kourt Williams (FR): One of the various hybrid linebacker-safeties the Buckeyes have targeted since Day took over, Williams' eventual position isn't known yet. Al Washington said he was working with the deep safeties during spring camp. Maybe his speed and leadership fit at the position, but his 221-pound body might eventually force him to play linebacker. Ohio State is giving him a shot to play safety first, though.
Ohio State also has one safety committed in future classes.
Jantzen Dunn (2021): Versatility in the secondary is a major plus among the underclassmen and commitments, which is evident with Dunn, who could hypothetically play any position in the secondary. Andre Turrentine is in a similar position. However, safety appears to be the most likely option for Dunn, who's the No. 202 overall recruit in the 2021 cycle out of Kentucky.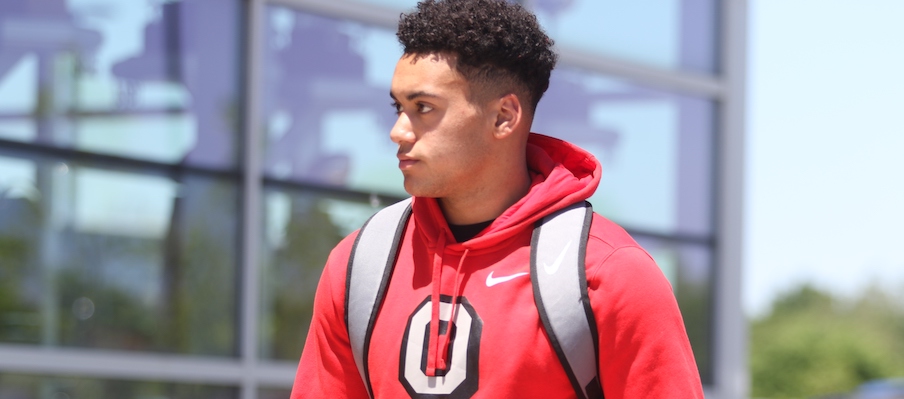 Outlook in 2020
Don't get it wrong: Replacing Fuller isn't easy.
State of the Position
That's especially the case due to the fact that the skillsets of those next in line aren't similar to what he offered the past two-and-a-half season. Fuller was a safe, steady, sure-tackling, never-out-of-place safety. Ohio State's next starting safety – or safeties – are essentially the opposite of him. Because of the differences in traits, will the Buckeyes continue to try to use one-safety defenses, or will they opt for more two-safety looks? It's an unanswered question.
When Coombs goes with a two-safety defense, there are two clear choices to head onto the field, even if one of them goes overlooked.
Proctor's the easy pick. He's been touted as a possible star since first setting foot on campus in 2018. He's a bit of a risk-taker. He's a hard-hitter who skies for interceptions and flashes big-time potential. Yet, he hasn't put it all together at Ohio State. The third-year safety needs to figure out how to be the lynchpin of the defense like Fuller was a year ago.
Then there's Hooker, a redshirt sophomore who's also an outstanding athlete – even if he's maybe a touch less naturally gifted than his brother. He has strong hands, is agile and will be able to make plays on the ball. Along with Proctor, he'll enter preseason camp as one of the top two safeties on the initial depth chart.
When Ohio State goes with a single-high safety defense, either Proctor or Hooker will be on the field. Whenever Coombs unleashes that defense, whoever's out there will need to be able to get offensive skill players down singlehandedly in the open field. That's an area Proctor has to work on, as evidenced by Trevor Lawrence running by him in the Fiesta Bowl.
Hickman's a wild card. Maybe he breaks through. Maybe he needs time. Regardless, the most important thing for him will be to show he can get healthy and stay healthy. One torn ACL is just an obstacle. Multiple knee injuries would be a major concern. This will be his first opportunity to play snaps in college.
Shaw should get some time, too. His name popped up every once in a while last year when Fuller was running through who impressed him during practices. Most of his action will likely come on special teams in 2020, though.
Ransom and Williams are both fascinating long-term prospects with different builds and – most likely – different ultimate positions on the defense. A lot will be expected of them in time. But this fall, it would be a surprise if they did much outside of special teams.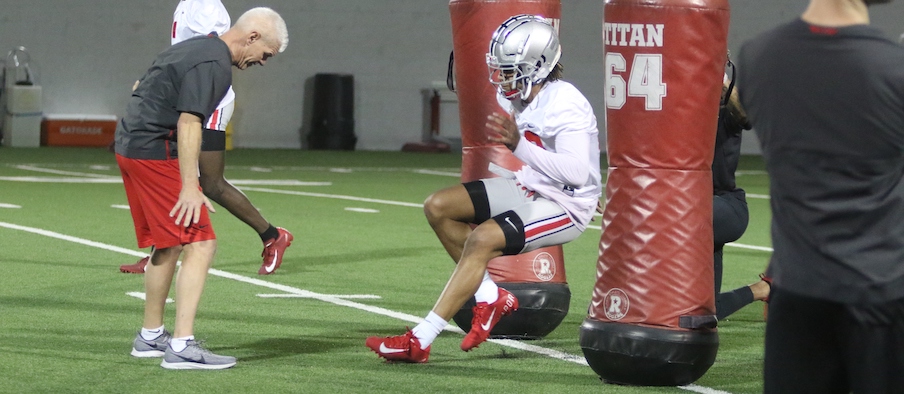 Strengths of the Position
While Fuller was productive in his own way, there should be an increase in playmaking from the safety position. Talk of Proctor and Hooker forcing turnovers in practice has permeated interviews for a couple of years, and there's an expectation that will translate to the field in 2020. Their athleticism stands out even on a team filled with four-star and five-star recruits.
Additionally, the number of talented young guys who might be blocked right now but should make impacts eventually is as high as ever. Ransom, Williams and Hickman were all top-level recruits, Shaw was a Maryland lacrosse commit and Dunn is viewed by some as undervalued as a borderline top-200 overall prospect in the 2021 cycle. 
There'll also be an influx in versatility in the coming years. Williams and Hickman could play Bullet or safety. Dunn and Turrentine might end up as safeties or cornerbacks. Cameron Martinez might get a shot to play safety. The Buckeyes will have a lot of moving pieces they can play with.
Like at cornerback, too, having Coombs around – along with assistant secondary coach Matt Barnes – simply has to be viewed as a plus for player development. He's one of the best at it.
Weaknesses of the Position
For the first time since 2017, there's no established starter at safety. Heck, only one player (Proctor) has played more than 100 defensive snaps in a single season. Outside of him and Hooker, no one else has played more than six defensive snaps in their career.
Of course, turning to a first-time starter at Ohio State often means turning to a four-star or five-star recruit, but it's not always a great feeling.
There's also a chance nobody can wrap the defense together like Fuller. He had an uncanny ability to make open-field tackles whenever the Buckeyes needed them. Do Proctor or Hooker have that ability? We haven't seen anything to say definitively either way yet.
Long-Term Outlook
Projected 2020 Depth Chart
Safety: Josh Proctor, Marcus Hooker
Projected 2021 Depth Chart
Safety: Josh Proctor, Marcus Hooker
Projected 2022 Depth Chart
Safety: Marcus Hooker, Ronnie Hickman
So, so much about the long-term projection depends on whether or not Ohio State rolls with the one-safety defense that Hafley brought with him or eschews it under Coombs. Instead of trying to guess which the Buckeyes will use, let's split these up.
Consider the above depth chart what Ohio State might do with a one-safety defense, and below will be what a two-safety two-deep could look like.
Projected 2020 Depth Chart
Free safety: Josh Proctor, Bryson Shaw
Strong safety: Marcus Hooker, Ronnie Hickman
Projected 2021 Depth Chart
Free safety: Josh Proctor, Lathan Ransom
Strong safety: Marcus Hooker, Ronnie Hickman
Projected 2022 Depth Chart
Free safety: Lathan Ransom, Bryson Shaw
Strong safety: Ronnie Hickman, Kourt Williams
The case for a two-safety future at Ohio State is fairly obvious: There's a lot of young talent at the position.
Proctor will be around for as many as two years, and Hooker could stick on the team for three years. Would it make sense for the Buckeyes to have Shaw, Hickman, Ransom, Williams and Dunn waiting around for three or four seasons? That depth could be a deciding factor in Coombs deciding what defense he employs in future years.
Either or both of Proctor and Hooker will start this fall, and whoever wins that position battle will likely be back as a second-year starter in 2021 – unless, of course, they have a breakout performance that sends them to the NFL. It's not unprecedented. Just ask Marcus Hooker's brother.
Either way, the freshmen and redshirt freshmen will likely be competing for backup roles in 2020 – and potentially 2021 – as they gear up to start in 2022 or 2023. Projecting that far out is especially difficult given the versatility that Coombs will have at his disposal.