The rich history of Ohio State athletics is filled with memorable years, but perhaps no year has been more tumultuous, victorious, catastrophic and memorable than 2011. For Eleven Warriors, 2011 was a transformational year: In January 11W was merely a popular Buckeye blog; by December it had become a destination site with monthly visits well into the millions.
This is part five of an 11-part series reviewing 2011, as experienced by 11W readers and writers.
PREVIOUSLY: April | March | February | January
---
As painful as all of May was for Buckeye fans, it definitely saved the worst for last.
We entered the month wondering how Dane Sanzenbacher could have been passed over for all seven rounds of the NFL draft, and somehow that was the best Buckeye topic going, only because it reminded us of better days that featured the uncoverable #12 doing whatever he pleased to the secondary of his choosing. *sigh*
Even the diversions from the Jim Tressel investigation were terrible: Dorian Bell, who had been suspended for two games for the vague and ever-suspicious violation of team rules was suspended for the entire 2011 season, putting the Buckeyes in an even bigger linebacker pickle than they were already facing.
Exactly two cool things happened for Ohio State in the month of May: One was the men's volleyball team taking down the UCSB Gauchos in five sets and winning the national title.
The other was a spontaneous Mirror Lake jump that occurred not by virtue of playing Michigan in football, but by the world's most wanted terrorist getting intimately acquainted with some Seal bullets.
What loomed in the back (and front) of everyone's minds were not just the stories being processed by every aspiring Woodward and Bernstein in the country, but more specifically the story that Pulitzer Prize-winning investigative reporter George Dohrmann was busy constructing while camped out in Columbus.
Shortly after all hell broke loose, Dohrmann, who first gained fame for his reporting of the Minnesota men's basketball scandal a decade ago, made it known publicly that he would be working on the Ohio State scandal.
His reputation preceded him, and anyone with knowledge of his work hoped that his own investigation into the seedier sections of Columbus where tattoos are acquired in improper barter form would find and confirm what Ohio State was maintaining: This happened in a vacuum, and Tressel made a terrible decision by not reporting it.
While waiting for Dohrmann's piece to drop, the Columbus Dispatch jumped into the fray with an investigation of its own into Ohio State athletes and their use and purchases of automobiles, specifically from one local dealership.
It had all the trappings of a dressed-up story: Half of the athlete purchases the Dispatch looked at cost more than book value and the other half cost less. The marquee of the story was Thad Gibson's title, which showed a purchase price of $0 for a Chrysler 300.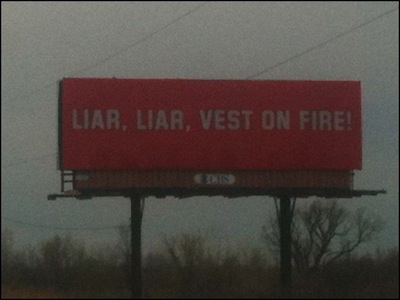 The Dispatch car bombshell was published on a Saturday morning, when every Ohio BMV is closed. The details of the story did not matter; now the running narrative was 1) Free tattoos 2) Free cars 3) Coaches who cover up and/or encourage this.
On Monday when the BMV opened up it confirmed that Gibson's title was used for transfer purposes and that the actual cost of his car - which had been a rental car in its past life - was $13,700.
The Dispatch eventually ran a correction on page four of its Metro section. It was too late to stop the narrative: Ohio State was a full-blown rogue program, complete with a car service and a secondary market for memorabilia that administrators knew about but allowed to operate.
A billboard in Michigan went up to celebrate Tressel's downfall. Comparisons immediately were made to USC's scandal, which featured hundreds of thousands of dollars in improper benefits along with an athletic department that fought the investigation into it every single step of the way.
Anyone who looked into those comparisons by actually bothering to consider the details knew then that there was no comparison. But with the help of narrative stewards who are provided with large, far-reaching platforms - like Gregg Doyel, Mark Schlabach, Mark May, Jim Rome, Dennis Dodd and a slew of others who thrive on pretending to be very angry at something - what Tressel did was framed as the worst thing ever perpetuated by any collegiate figure.
Lack of institutional control had to be coming, along with a multi-year bowl ban, a TV ban (as predicted by Danny Sheridan) and maybe even the death penalty. As May progressed, all of this was hovering over the Ohio State AD. Doomsday was happening, in a largely manufactured sense.
Over Memorial Day weekend, as the month closed out, Dohrmann's story ran, and it was a shocker, but not in the way that it was anticipated: No new information at all; just a slew of anonymous witnesses making unverifiable judgments about Tressel's character.
There was even a story about a football camp from the early 1980s where Tressel had allegedly fixed a raffle to favor one of the players. Nine more players were named as having capitalized off of the same arrangement that did in the Tatgate Five (eventually all but one would be cleared by the NCAA for lack of evidence).
The fact that the raffle story even made the final cut of Dohrmann's piece screamed that he dug everywhere he could and came up...raffled.
In the wake of the article and with the noise from the story's coverage at a deafening level, Tressel was asked by the university to resign. Dohrmann took personal credit for his demise, without bothering to hide his self-satisfaction.
Ohio State was now under investigation, recruiting was at a stand-still, it would be without its best offensive players for nearly half of the upcoming season and worst of all, the best coach in its history was now disgraced and gone.
The offseason wasn't even halfway over, yet Ohio State football already felt like it was completely finished.
May's most popular skull sessions
may's most popular 11W stories
5/30: Pryor's Career Said to be Over by Jason, breaking the most significant aftershock of that weekend's Tressel news several days in advance of it happening:
Just to be safe, we followed up with a second, well-placed source and they confirmed the news of Pryor's playing days being over and said "there could be much more."

Buckle-up.
5/30: A Memorial Day to Forget by Alex, with 11W's first reaction to the news of Tressel's resignation:
The Jim Tressel era is officially over and while more information is surely on it's way, the question now is what lies ahead for the Ohio State Buckeyes? For starters, this season can go one of two ways. The players are likely to try and rally around their fallen coach and dedicate the 2011 season to Jim Tressel, which could empower them to accomplish more than you could ever imagine.

The other way the season could go is complete disaster, in which the focus and direction of the team could be completely lost under the inexperienced Luke Fickell and the Buckeyes have to build their program from square one again at season's end.
5/3: Concrete Blonde by Ramzy, writing once again about his favorite ESPN Gameday host:
Herbstreit took to the ESPN airwaves in interview after interview during the bowl season and cited Pryor as the "x-factor for Rodriguez's first recruiting class" and proclaimed him to be the perfect quarterback to run the new offense in Ann Arbor.

He also called Pryor the most important in-state recruit for Joe Paterno in years.  He said that Oregon was a strong possibility to land him as well, with the Ducks and Wolverines having the schematic advantage to best suit Pryor's skills, Pennsylvania having the home field advantage and Ohio State contending simply by having recruiting him consistently and the longest.  Herbstreit singlehandedly brought the name Terrelle Pryor out of recruiting circles and into nationally-televised prominence.

Fast-forward to last week, when Herbstreit said matter-of-factly that Ohio State should quit recruiting players like Maurice Clarett and Terrelle Pryor, as if he had never spread the gospel of Pryor as a program savior just three years earlier.
5/17: The Cleaner by Ramzy, who thought a lot more highly of Michigan's hiring of Brady Hoke than the vast majority of its fans:
Hoke didn't show up in Ann Arbor and immediately dangle his sausage fingers at the cameras to insist he had championship pedigree like South Bend's most recent spectacular failure did.  He simply announced that he was finally home and went to work. 

He didn't crap all over Rodriguez and when he eventually wins some of the recruits that Ohio State is also pursuing, it won't be because he trashed Ohio State to do so.  It will be because he successfully sold Michigan better than Ohio State sold Ohio State, i.e. the reciprocal manner that Tressel has used for years to beat Michigan for players.
5/31: The End of the Beginning by Johnny, reacting to the timing of the Dohrmann piece and Tressel's resignation:
All bad, and I'm not going to question the credibility of Ellis here; every team is going to have their fair share of Rob Roses and Ray Smalls who attempt to game the system. What has driven the largely dismissive reaction to this piece though isn't the lack of surprise that this kind of thing happened, it's the fact that nothing especially new was uncovered.

The car scandal, thought to be the next step in this whole process, is barely mentioned. Aside from the weed, no real law was seemingly broken by players. And most importantly, no evidence, anecdotal or otherwise, is given that Tressel knew about any of this.
5/10: Buckeye Motors by Ramzy who bet his life that Ohio State players were not getting free cars. Please note that seven months later, he is still alive:
It's not just Ohio State that checks every athlete's vehicle transactions to make sure they pass the sniff test: Michigan compliance began doing the same thing after Robert Traylor flipped an SUV and nearly killed Mateen Cleaves during a recruiting visit.  After the accident, compliance officials thought it was odd that Traylor would be driving such a nice car so they looked into the paperwork and discovered it was registered to one of Traylor's relatives.

It turned out the SUV had been acquired through the late Ed Martin, who was the primary bankroller implicated in the scandal that effectively destroyed Michigan basketball for over a decade.  That accident in that vehicle started Michigan's unraveling.  You look out for cars and cash.  Burritos and discounted tats are a little harder to find, especially if your coach is covering it up.
may's buckshots, gray boxes of doom & miscellany
Coming tomorrow: Remembering June. We were continually reminded by the press that now-ex head coach Tressel had committed, quite clearly, the worst breach of trust in the history of college athletics. And even if evidence of systemic, rampant cheating at Ohio State did not actually materialize, we were informed that it was okay to just assume it existed - because it just had to. Hello, neverending summer news cycle!