Advertising with Eleven Warriors is a great way to reach a young, educated and affluent audience that loves college sports, and Ohio State athletics in particular.
Eleven Warriors is where Ohio State fans gather.
As the largest college team-specific site on the internet, Eleven Warriors welcomes millions of Ohio State and college sports fans – over 30,000 of them registered members of the site – recording upwards of 1.5 million unique visitors and 15 million pageviews per month.
With credentialed reporters and photographers providing coverage of Ohio State athletics events, the Eleven Warriors Report airing weekly on Spectrum Sports Ohio, an award-winning podcast, the Eleven Dubcast, and more, Eleven Warriors provides the depth of coverage Ohio State fans expect for their favorite team.
This passionate approach to coverage led the Pew Research Center to name Eleven Warriors one of the internet's "Top 50 Digital Native News Sites."

Eleven Warriors attracts a great audience. It's sharp, educated and affluent:
90% male
67% between the ages of 25–54
35% earn more than $100,000 per year; 73% earn more than $50,000
80% have attained a college degree; 28% have a post-graduate degree
Eleven Warriors gives marketer's a first-mover advantage by putting your message in front of the right stories and the right audience.
It's an audience that's curious, dives deeper, and wants to share what they've seen.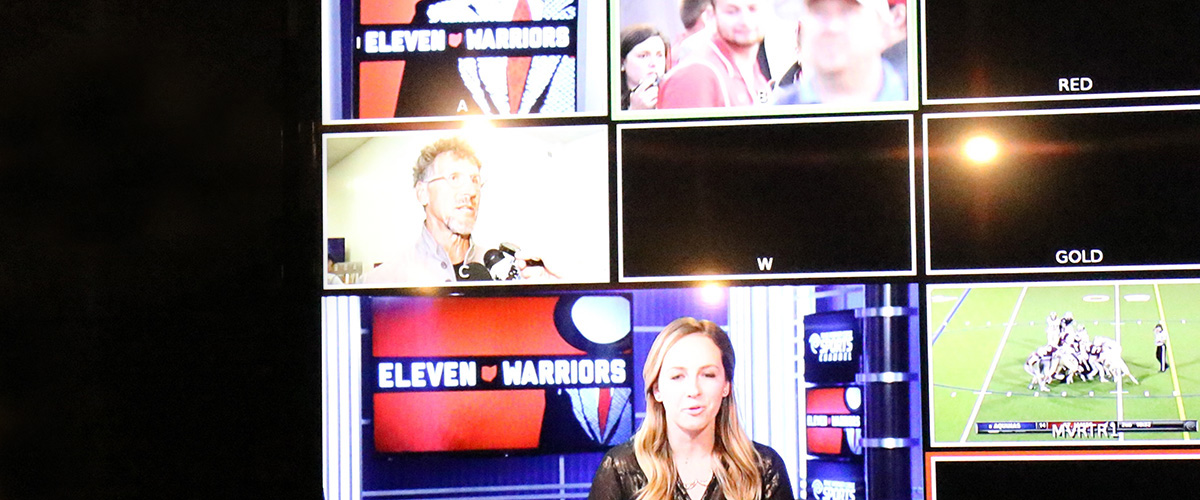 From viral articles to branded content, Eleven Warriors uses its proprietary Tatum technology to deliver cost-effective and impactful messaging for your audience.
Whether its content that tells your brand story or television and podcast spots, our talented team works closely with brands to align messaging with content that informs, inspires or entertains.
Eleven Warriors offers the following brand opportunities:
Desktop and mobile display advertising
Series sponsorship, like Five Things, The Hurry Up, Skull Sessions, football game previews, and more
Sponsored and branded content
Title sponsorship and spots on the televised Eleven Warriors Report
Title sponsorship and spots on the Eleven Dubcast
Experiential or event opportunities
Custom placements
---
And you can be sure your message will resonate with a passionate and vibrant community.
130,000,000 ANNUAL PAGEVIEWS
9,500,000 UNIQUE VISITORS per YEAR
646,000 ANNUAL COMMENTS on SITE
208,000 TWITTER FOLLOWERS
162,000 FACEBOOK FANS
37,000 REGISTERED SITE MEMBERS
38,000 INSTAGRAM FOLLOWERS
Sounds great, doesn't it? 
Please reach out to us for questions or inquiries: advertise@elevenwarriors.com.