Facing a top-10 opponent on the road during primetime is not the ideal situation for true freshmen to be on the field.
With an undefeated season and a possible College Football Playoff berth still on the table, offensive lineman Luke Montgomery and wide receiver Carnell Tate were the only freshmen Ryan Day called upon to see action against Notre Dame. 
Montgomery played three snaps on the offensive line and Tate helped on Ohio State's three kickoff returns and two punt returns. The high-upside receiver did not record a reception in a game for the first time this season.
Following next week's bye, Ohio State will host Maryland in the friendly confines of Ohio Stadium and there could be opportunities for the rest of the freshmen to see more action.
Under the NCAA's redshirt rules, a player can appear in up to four games at any point throughout the season and still count it as his redshirt year. As the only freshmen to have played in every game this season, Montgomery and Tate have now played in four games and will burn their redshirts with their next game appearances. 
10 of Ohio State's 21 scholarship true freshmen have seen the field in at least one game.
Class of 2023 Tracker

| NAME | POS | DEBUT | NOTRE DAME STATS | GP | SEASON STATS |
| --- | --- | --- | --- | --- | --- |
| LUKE MONTGOMERY | OL | Indiana | 3 offensive snaps | 4 | 20 offensive snaps |
| CARNELL TATE | WR | Indiana | Special teams | 4 | 4 catches, 75 yards, 1 TD |
| MALIK HARTFORD | S | Indiana |   | 3 | 3 tackles, 1 PBU |
| BRANDON INNISS | WR | Indiana |   | 3 | 4 offensive snaps |
| JERMAINE MATHEWS JR. | CB | Indiana |   | 3 | 2 tackles, 1 INT, 1 PBU, 1 TD |
| ARVELL REESE | LB | Indiana |   | 2 | Special teams |
| NOAH ROGERS | WR | Indiana |   | 2 | 8 offensive snaps |
| KAYDEN McDONALD | DL | WKU |   | 1 | 4 defensive snaps |
| JASON MOORE | DL | WKU |   | 1 | 3 defensive snaps |
| JELANI THURMAN | TE | WKU |   | 1 | 5 offensive snaps |
| JAYDEN BONSU | S |   |   |   |   |
| NIGEL GLOVER | LB |   |   |   |   |
| CEDRICK HAWKINS | S |   |   |   |   |
| LINCOLN KIENHOLZ | QB |   |   |   |   |
| JOSHUA MICKENS | DE |   |   |   |   |
| JOSHUA PADILLA | OL |   |   |   |   |
| BRYSON RODGERS | WR |   |   |   |   |
| AUSTIN SIEREVELD | OL |   |   |   |   |
| CALVIN SIMPSON-HUNT | CB |   |   |   |   |
| WILL SMITH JR. | DL |   |   |   |   |
| MILES WALKER | OT |   |   |   |   |
(Note: The table does not include freshman walk-ons who have not yet played.)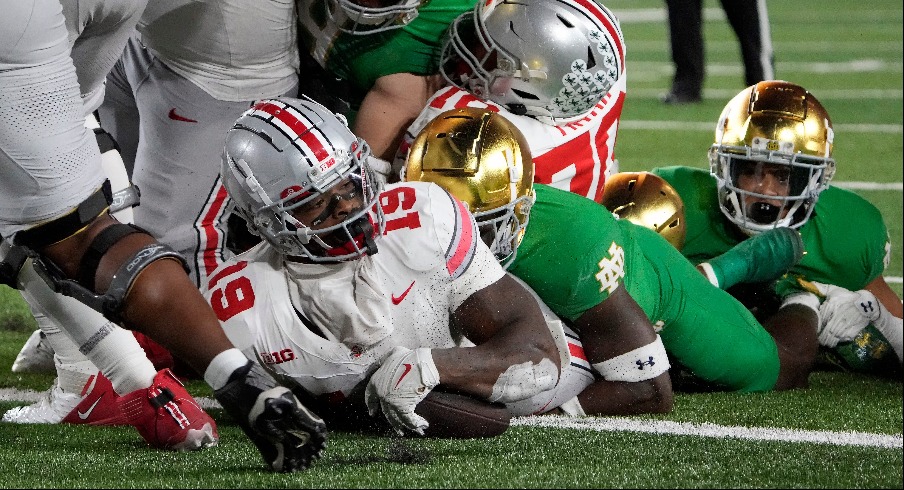 #6 Ohio State 17, #9 Notre Dame 14
Sept. 23, 2023 • Notre Dame Stadium • South Bend, IN