Your Friday 11W Digest catches you up on the content you might have missed or need to read again for your own good.
This Week in Skull Sessions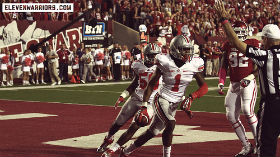 This Week in Editorials
Game Coverage
On The Beat
This Week In Recruiting
Delayed this week by Superstorm Sandy.
Best of the Rest
---
THE PEOPLE'S CHAMP for the WEEK of October 27-November 2, 2012: If OSU loses to Wisconsin and Michigan, is the season a disappointment?, by Mike Honcho: Who'da thunk in April we would be having this type of discussion?