Urban Meyer is returning to coaching, and it's not with the Buckeyes.
That's super weird, since Ohio State was the childhood fantasy destination for the kid from Ashtabula whose father had a portrait of Woody Hayes hanging in their home. Bud Meyer's kid has that portrait in his home office today. Urban just doesn't occupy Woody's desk anymore.
He was a perfect fit. Ohio State's down years under Meyer would be banners in most stadiums.
Urban was not supposed to coach anywhere else. Rumors of his return were never going to stop flying after he retired again and no one expected otherwise. Goading Texas into leaking his name while still employing Tom Herman carried all the subtlety of a car bomb toward the former star assistant who had wandered from the shade of Urban's trust tree.
No collegiate job - not Texas, not Southern Cal, not anywhere - would be a step up from Ohio State, especially not for Bud's kid. So the NFL, in hindsight, was kind of obvious.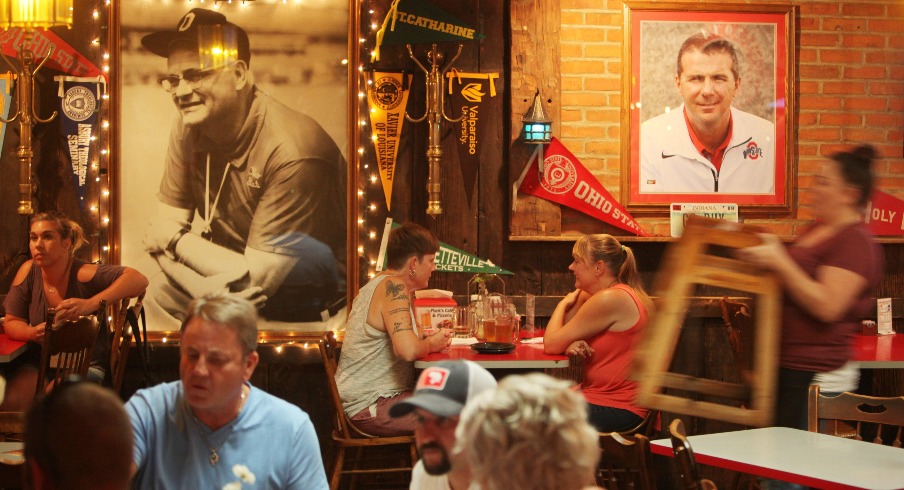 Would Shelley accept living in [coaching vacancy city goes here] is the second question asked whenever rumors of his inevitable return surfaced. The first was does Urban really want to do this to himself again and he answered both emphatically when he ended his second retirement to work in a part of the country everyone already knows Shelley finds extremely livable.
It took twice as long for him to un-retire this time, but it's still super weird that he's going to jog out of stadiums without singing Carmen Ohio alongside his family. Patching things up with the family was what got him back on the sideline the first time. That whole process was emotional, right down to the destination. He came home. And, now he's kind of going home again?
Coaching the Jacksonville Jaguars should be void of gravity or emotion. That alone should make this sustainable. Bud did not have a portrait of Tom Coughlin hanging in Urban's childhood home.
It's super weird because Meyer was designed in a lab by a 13-year old rabid Ohio State fan. A killer coach with an absolutely ferocious mindset for both winning on the field and on Signing Day, where all the best players in the country are candidates for Buckeye helmets. Of course Urban's from Ohio, of course he gets what makes Ohio tick and of course he treats Michigan appropriately.
Of course he still does. That part will never change. Being a lifer goes beyond the W-2.
If you're old enough to remember when Dallas plucked JIMMY JOHNSON WITH NO NFL EXPERIENCE out of Coral Gables, you can see WHERE URBAN MEYER COULD LEAD JACKSONVILLE.
It is super weird that Urban only won one national championship in Columbus. Ohio State's decision to accept a Taxslayer Bowl invite after 2011 might have cost him a shot at a BCS title in his first season. Christian Bryant's ankle cost him another shot in his second, and he didn't coach a single Buckeye team that wasn't capable of playoff inclusion. Still, only one. Weird.
Jacksonville presents a completely different challenge. Urban has no way of putting the AFC or even the AFC South on notice, the same way he did with the B1G. There's no cartoon villain like Bert to go scurrying off to another part of the country. There's no Michigan or CFP to make the focal point of the organizational success.
Every week he will be facing pros, coached by other pros. Everyone's going 4-6, A to B. If his Jags advance to unscheduled 17th, 18th and 19th games Urban will be relying on guys he never knew of in Week 12. The NFL is a body count league. There's a Cardale Jones getting thrust into action all the damn time. It's The Usual.
His first return to coaching was clear-eyed, refreshed, motivated - and reinvigorated by lessons learned in Gainesville. His final couple of seasons revealed unfortunate comfort zone growths (e.g. the blocking advantage created when a quarterback is the ball carrier) and personnel blind spots (e.g. HR is a vital asset in your organizational tool chest).
He undoubtedly returns to coaching clear-eyed, refreshed, motivated - and reinvigorated by those lessons learned in Columbus. Urban has no NFL experience of any kind, which people with detractor appetites might suggest is bad, but it allows him to do it his own way, which has generally served his programs very well.
Leading an organization isn't coaching up linebackers. The Jags will compete for titles. No hedge.
His team has 11 draft picks, a strong nucleus and buckets of cap space. If you're old enough to remember when Jimmy Johnson was 10 years younger than Urban is now when Dallas plucked him out of Coral Gables, you can see where this might lead. He's inheriting the Herschel Walker trade without Herschel Walker, the NFL's shittiest record - and he'll be getting his very own Troy Aikman in three months.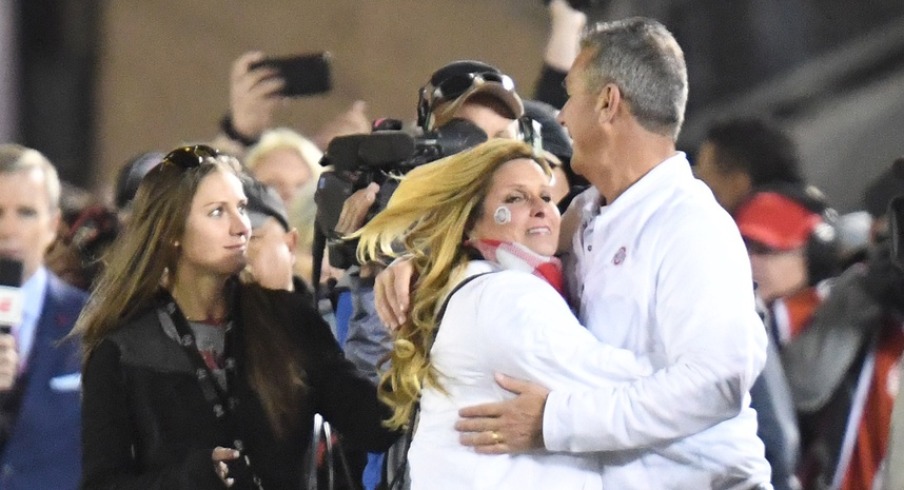 Stick with that parallel, because it's the most relevant one. Urban's confidantes Chip Kelly and Greg Schiano, his predecessor Steve Spurrier, his old boss Lou Holtz and his adversary Nick Saban all had demonstrably lousy NFL experiences.
Saban's experience with the Dolphins might have been okay had he been allowed to bring on his preferred quarterback. He ended up going back to college where he would never be overruled on personnel decisions, like Meyer was at his previous job - where he could have coached forever, and where that autonomy overheated his brain spiders.
Jacksonville won't repeat Miami's mistake. But Urban probably won't repeat Urban's, either.
Avoiding the stuff that gave him heartburn in Gainesville and headaches in Columbus will only fortify the tip of his spear, as he enters this chapter feeling perfectly equipped to navigate the hazards of a league structured to send you out each season with eight losses.
That's one more than he had in seven seasons at Ohio State. He knows, the same way he knows his show on Fox wasn't the top-rated one it its time slot or category. You don't have worry about him doubling over in agony if the Jags only go 14-2.
Urban was made in a lab, but he's not a robot - he knows how to appropriately measure success and failure. At Ohio State, one loss feels like a tragedy - the NFL isn't Ohio State; you don't have worry about him not realizing that. He has now come out of retirement twice, and he should have mastered his own lessons.
So when Urban's Jacksonville Jaguars improve quickly and then win consistently, it should feel like any one of his previous stops in the collegiate ranks. And that will be anything but weird.