Ohio State did, in fact, participate in a bowl game in 2012.
We know that it happened based on our analysis of available historical records, such as eyewitness testimony, video images, and anguished letters (illegible in their drunken scrawling though they may be) addressed from Jacksonville, Florida to Columbus, Ohio.
From what we can gather, the 6-6 Ohio State Buckeyes played the 6-6 Florida Gators in a college football bowl game on the 2nd of January, 2012. The details are fuzzy, but two things are certain: Ohio State lost that game, and it was one of the dumbest, most useless games of football ever played.
Let's start by addressing the elephant in the room.
No, I don't think that the big brain move of Ohio State pre-emptively self-imposing a bowl prohibition in 2010 would've led to them skipping the 2011 bowl season and therefore avoiding a postseason ban in 2012, thus allowing a future undefeated team under the leadership of Urban Meyer to play for a national championship. And even if this super genius plan would've somehow worked, it's a bit of a stretch to ask Gene Smith and company to peer several years and multiple head coaches into the future to predict a possibly natty and undefeated season.
So, the Gator Bowl of January 2nd, 2012 was a real thing that took place and Ohio State lost 24-17 to a team named the Gators, which no one found suspicious at all.
I'm pretty sure neither team wanted to be in Jacksonville in early January, and I'll sidestep the obvious joke that no one wants to be in Jacksonville anytime, ever and point out that the fans didn't either; the game wasn't even close to a sellout despite it being a virtual home game for Florida and Ohio State being Ohio State.
Under different circumstances there would've been enormous hype for this matchup, particularly for the Buckeyes. A chance to get revenge for the national championship humiliation came at a perfect time: just as soon as most of Florida's best players had graduated. For God's sake, their coach was Will Muschamp, their offensive coordinator was Charlie Weis, and they had just given up 32 points to Furman (???) in one of their final games as they limped to a .500 finish.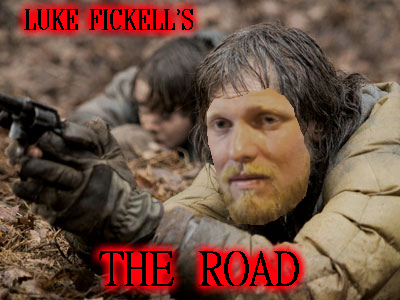 Unfortunately, the Buckeyes were also pretty godawful, ranking 107th in the country in total offense and 115th in passing offense. Put another way, they were so bad on offense (averaging a hair under 318 yards per game) that their pretty good 19th-ranked defense was still giving up more yards per game (323) than the offense could generate.
I remember nothing about the game. You can watch the entire thing on YouTube, if you're dumb and hate yourself, but I won't because while I am dumb, I don't hate myself quite that much.
And really, what about the 2012 Gator Bowl would give anyone involved a reason to care? Urban Meyer loomed over the entire affair like some kind of football Phantom of the Opera, and greatest source of intrigue during the game was whether or not the sum total of The Luke Fickell Experience would hit that sweet spot of impressing Meyer enough to keep him on staff but also be bad enough to scare away MAC teams looking for a coach.
Bowl games are supposed to be good and fun and cool. They're either the cherry on the top of a unexpectedly exciting season, or a means to solidify the legacy of something truly special.
They aren't supposed to completely suck ass. So this is the point in the article when I point out that the college football bowl schedule is unnecessarily bloated, and that two 6-6 teams, even if they're two giant brands like Ohio State and Florida, shouldn't be playing meaningless games in January.
But in another way, the 2012 Gator Bowl was even bigger, and smaller, than that. It was a wet fart in a paper bag, which is really the only way that Tatgate, the whole ridiculous 2011 season, and the ghosts of the Jim Tressel era could've been exorcised. There was never going to be a badly needed, prestige building blowout win over a legendary football program; it had to end with a whimper to make what came after so insanely awesome.
Three and a half more hours and we'll be through the looking glass, people. Tresselball is dead. Long live Urbanball.
That's a quote from my preview of the game, which shows that even then we had the hope that the 2012 Gator Bowl would be the last time that Ohio State played in a postseason game that was that utterly inconsequential. Not only was it The Worst, but it should also serve as a reminder that despite the general ups and downs of Buckeye football, the worst sin is irrelevance.