Sarah and Johnny are back at it again, riding those warm California chillwaves to bring you some Dubcast deliciousness. After what some might call a bit of a down game (at least as far as expectations for the team go), things might just be looking up as the Cal Golden Bears come sauntering into town all high and mighty, what with their feathered hair and tanned skin.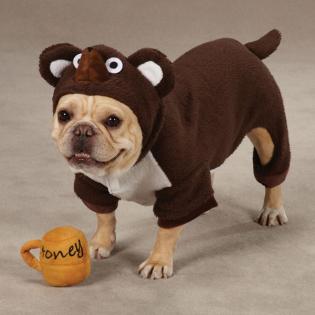 Vlad from California Golden Blogs helps us break down the upcoming matchup, and though he's not super high on the chances of his team pulling off the upset, he did a terrific job at giving us the lowdown on the Golden Bears.
After that, we happily skip over any real discussion of the Big Ten at large (in short, it's terrible) and instead move on to discussing questions of a football, basketball, and romantic nature. Yes, that's right, one of my personal dreams comes true as Sarah and I endeavor to help one our listeners find love. If YOU have any questions about football and/or love, please send them to elevendubcast@gmail.com and we'll be happy to answer them.
Finally, I'd be remiss if I didn't mention Eat Too, Brutus, which you can find information and links about all over our site. It's gonna be fun on a literal bun and it's all for charity. Pretty cool!
0:22- A frank discussion of where Ohio State is now, the ups, the downs, and how Sarah and I felt the UCF game went. We won, so it's all (mostly) gravy. As long as you don't talk about the defensive backs, d-line, or running back depth.
15:27- Vlad Belo jumps on with us to talk all things Cal Golden Bears, and boy howdy does he drop an info bomb. I love guests like these: no fuss, no muss, just a ton of great info to get you prepared for the game. A must listen.
35:08- We want you to Ask Us Anything, and you sure did. A football question, a basketball question, and a looovvveee question all come rolling through, and I have to say, this was probably the most fun I've had with this segment so far. Keep sending those questions in, we love 'em!
52:53- "ARE YOU READY?" "I'm reeaaaddddyyyyyyy"
Music on this week's Dubcast was She's The One by the Ramones, I Need More Love by Robert Randolph and the Family Band, and of course Somebody To Love by Queen.
Another Dubcast, another dollar! Have a good day everybody!