I just thought with all the buzz about Ole Miss sending Clifton Garrett 54 hand written letters in one day that it would be interesting to look at some of the other mass mailings that schools have sent recruits.
Clifton Garrett's mail: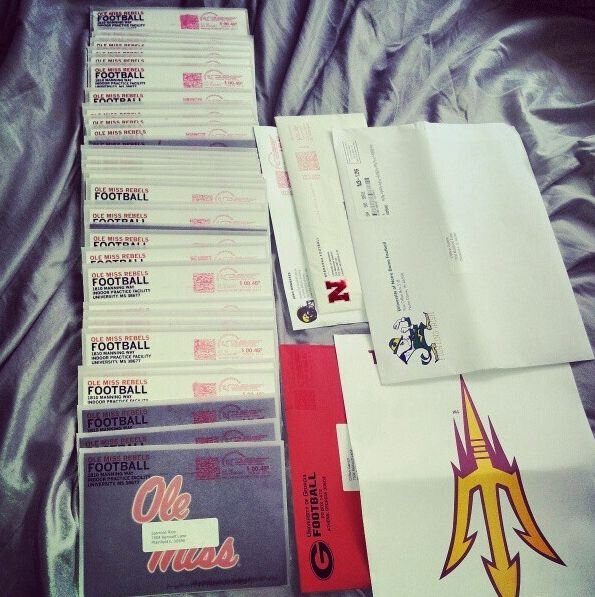 This isn't the first time Ole Miss has done a mass mailing to a recuit either. Here is a pic of one day of mail from Ole Miss to Duke Riley:
Hugh Freeze is Testing the Limits of Our Nation's Postal Service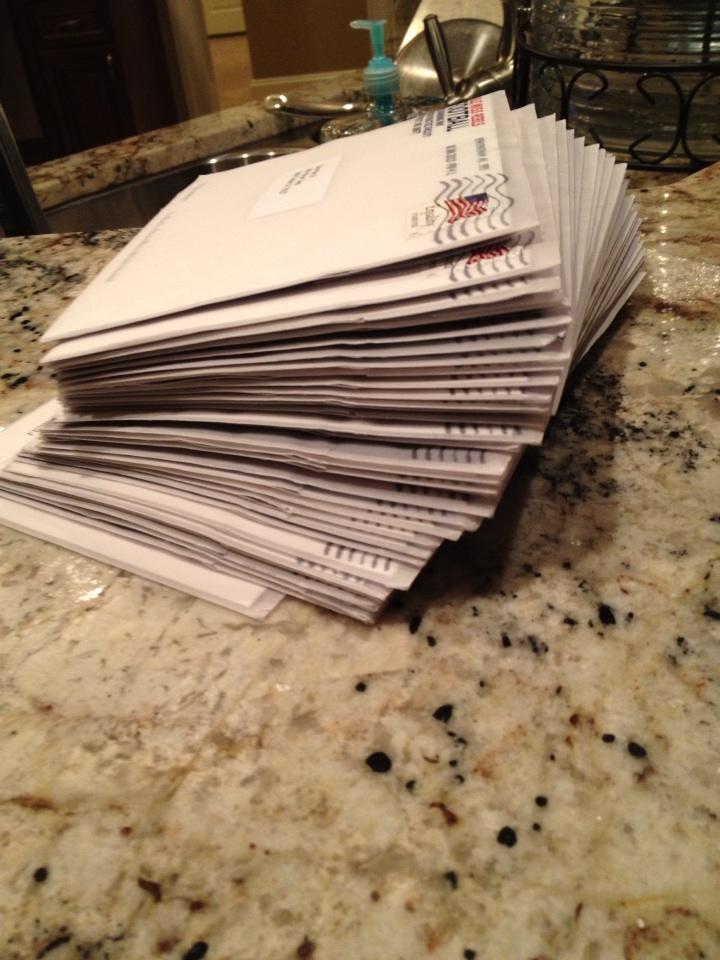 This mass mailing seems to be a relatively new phnomanon but Ole Miss isn't the first to do this by anymeans. Last year Georgia Tech sent WR-DB Charles Mack 52 pieces of mail in one day:
Recruit gets 52 letters in ONE DAY from Georgia Tech
Nick Saban has to out due everyone with his mass mailing to recruits. A year ago he sent 105 letters to Alvin Kamara in one day:
Alabama sent recruit 105 letters in one day
A closer look at his mail from Alabama:
Ohio State is also known to use the mass mailing technique. Just one example is Jalen Hurd:
So the question I have for everyone is do you think these kind of mass mailings work or do you think they can backfire? Obviously some of the top couches in the country think this is a good tactic, however, it seems like it can backfire. It may be a personal perferance for each individual recruit and the coaches may have to gauge whether they should or should not use this mass mailing tactic. If you were a recruit would you want to be sent 50-100+ pieces of mail by one school in a day?
Dang @cg340 pictures of all the letters from #olemiss just came on sportsnation! 61% said that would make them want to go there less

— Kurt Grubbs (@KurtGrubbs) February 12, 2013
It wouldn't be an Ohio State mailing recruit thread without mentioning when Michigan recruit Logan Tuley-Tillman burning an Ohio State recruiting envelope:
Michigan commit stands by fiery pic