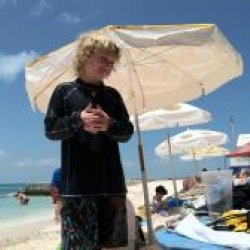 EvanstonBuckeye
---
Member since 28 September 2012 | Blog
Helmet Stickers: 3,043 | Leaderboard
Favorites
SPORTS MOMENT: Sad to say, 8th grade year. Last minute red zone stand versus hated rival and I make a tackle at the three-yard line to save the game. Long gap... then I ran a marathon when I was 30. Not exactly Highlight Express.
COLLEGE BASKETBALL PLAYER: Evan Turner
NFL TEAM: Pittsburgh Steelers
NHL TEAM: Chicago Blackhawks
NBA TEAM: Chicago Bulls
Recent Activity
Stroud's Run? If my bleary OU memory serves me well, it is.
LSUfreek is a goddamned artist.
There is too much talent on this team and, with the struggles of the past two years, too much scrutiny for Meyer to put up with mediocrity or worse. If it's a 50/50 share between Fickell and Ash for control and the D struggles, Meyer will figure it out quickly this time.
I am a little surprised that he left as Jaylen Brown (Rivals no. 3 overall) returns to Wheeler as well. That team would have been unbeatable....
except against Oak HIll.
You sound like you really enjoy recruiting other players. What are the points or ideas that you stress when you talk to them about Ohio State football and what it means to be committed?
Fitty going all Joe Namath on Erin.
Yep, it's the kind of story that makes your blood boil. I guess I'm just always amazed at how many people go out of their way to protect other despicable, clearly guilty people.
Ratings and top-notch journalism are a tough match to pull off. I think we know which one ESPN favors.
Kind of a "tweener" as far as position between LB and rush DE, but we do well with those types of athletes.
It might make ESPIN hate us more
I don't know about that. Their coverage of LeBron is obsessive and fanatical. I'm not one of the conspiracy theorists, but I have to think this can only help the way ESPN portrays us.
In the NBA, 99% of the players would have little to no impact on a university (especially one they actually did not attend). A very high percentage of them, meanwhile, would likely make no effort.
As we know, however, LeBron is the one percent and coming back to Ohio is going to be very, very positive. It already is. Rarely has a free agency move silenced so many haters.
Gotta move on. I'm guessing if the staff feels they can flip Baker, they'll continue to keep in touch with him while, at the same time, actively pursue other LB prospects.
The drivel about Florida negatively recruiting him or paying him, though, is tiresome. Durkin obviously recruited him well and were Fickell, Johnson, or any other of our recruiter's names substituted for his, ala "I really have a great relationship with Coach __________," we'd be rightfully praising them. Enough with the cliche kissoff statements.
Do you think with this being a D-line battle, though, that Larry Johnson will be more of an asset for the good guys?
I've heard Gustin is all-USC, but we should all know better than to presume a kid is a "lock" to anywhere, right?
As far as highlights, he's reminiscent of Katzenmoyer, if anyone need something to drool over.
Birm, I'm only watching the 7-on-7 on TV, but it looks as if he is, literally, not sweating.
Is he human?
We did a taste test in Philly and ordered one at each. Neither stood out. The rest of Philly had great food, though.
Kirk was awesome. If he could only shut Trent Dilfer up.
Hell of a football player. Total nut-job.
I definitely thought of the Debacle in the Desert while watching the game and, more importantly, the Brazilian fans. The best commentary I heard was when the commentator said it was like Germany was playing against only nine men. I can only imagine the gloom that hangs over Rio and the whole country today.
Hmmm.... that may be a bit extreme. Washington DC is very much a situation where beautiful neighborhoods can change into shit-holes within two blocks. To get to Englewood, Austin, and the other extremely violent Chicago neighborhoods, you're going through blocks and blocks of increasingly downtrodden areas. To not notice it's getting rough, you'd have to be pretty oblivious.

When folks go out for the 4th celebration with guns in their hands (not making a statement about gun control, so much as frame of mind), bad shit is bound to go down. I'm not a huge Rahm Emanuel fan on all fronts, but those calling for him to "do more" when they know their neighbors and, possibly, family members are gang-bangers packing heat is passing the buck on a monumental scale. It's a sad and complex situation.
Mine smells a little... uh, smokey.
I didn't know they were teammates. That just seems unfair.
I started watching in the 4th. Probably the first tennis match I've watched in ten years. Great match.