KBonay
---
Member since 12 December 2011 | Blog
Helmet Stickers: 10,352 | Leaderboard
Favorites
SPORTS MOMENT: Tie between partying on Mill Av after '02 Title & Rose Bowl win vs ASU.
SOCCER TEAM: Really?
Recent Activity
Is this one question, or six??????
I don't know his history, but believe he had something to do with athletic office, judging his work. FWIW, I've seen Michaels work prior to Sammy blowing up. That doesn't mean he came first...but I don't believe he ripped him off.
Try Michael bowers. Has some nice ones.
http://www.iammichaelbower.com
Cal v Northwestern was a fun game last year.
Inability to out-recruit UK....
Obviously for the Lady Warrior Fans #Swoon
Lol. Sorry for the delay, traveling in Italy last 10 days & not much Buckeye time. Although I did meet two Buckeyes in Venice & was happy to share my Italian guide to help them on the correct train.
But I digress. Let's just say she forgot to mention she 'might' have been engaged when my buddy was 'dating' her.
While I don't see it happening, it's the one position we could afford a 'whiff'.
Oh Allie....I have a story about her.
There is no question, QB is a cerebral position. And this kid has it.

Pretty much an offensive foul on about every dunk....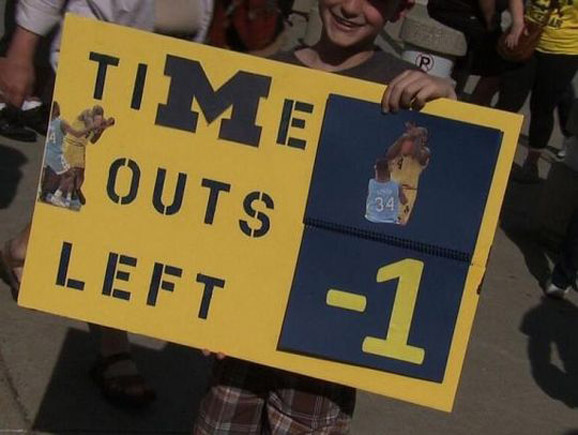 You know what happens when you talk about downvotes.....
Interesting you found that connection. However, this is a Nike event, not ESPN and I doubt they are going to let ESPN run their show. But it does bring up a good point, just how are the teams selected?
I will be committing in October! I don't have a official date yet.

— Torrance Gibson (@quick_tg6) July 11, 2014
1. No. ON an international scale, it was cool. But remove the 'playing for your country' and I will lose interest.
2. Yeah, I'll try to catch the games. Mostly to see what kind of 'Shit-Show' Russia will put on
3. I'm very close to Rose Bowl, so if there is an interesting match-up, maybe....or if there promises to be thousands of Brazilian women there.....
And so there is this.....
Now how am I supposed to get the 'smokey' smell out?
My bro went to FSU. So add that to the fact that UF has taken us in football & basketball, and all that is left is hate. And you can argue 'worst fans ever' with any program, but UF is right there at the top.
Said this before, and will say it again. I hate that program more than any other. Period.
Guess I won't be setting my alarm for 7am......