KBonay
Moderator
Orange County, CA
Member since 12 December 2011 | Blog
Favorites
SPORTS MOMENT: 02 Title in AZ/ Rose Bowl vs ASU/ 2014 Undisputed in Texas
SOCCER TEAM: Really?
Recent Activity
Never been a huge Sabbath fan but I never would turn them off, if you know what I mean.
Also: On this day in 1984, the opening ceremony of the 1984 Summer Olympics was held in Los Angeles, California, USA
The older I get the more creepier I feel watching gymnastics. I mean, I really am watching for the competition. But I just feel weird.
That's like saying 'the steak here is the best', then ordering chicken?
*knocks on wood*
I didn't want to jinx it by stating that, thus the 'very least' part!
One of my clients is working on the US Water Polo training center here in SoCal. If the damn thing ever gets built.
Waking up or staying up for the Sochi games was rough. But I will never forget the TJ Oshie Show against Russia.
I see Team America crushing USC here...
I may be biased as an ex-swimmer, but I don't think any other sport offers up the same drama as Swimming in the Olympics. Keeps you on the edge of your seat.
Just watched this on my flight to Montreal. I enjoyed it. Mostly because I remember him as a kid.
Safe to say they end in second, at the very least.
Looking forward to you trolling Tenn fans on twitter some more.
Hard to break old habits.

Still got time to prove himself
The past is the past . pray for me to stay healthy and i guarantee ill do the rest . this my last shot so everyday ima give it my all

— Dontre Wilson (@treydayy_) July 28, 2016
I predict Urban will have the top 5 in a few years.
Jones must be afraid of the SEC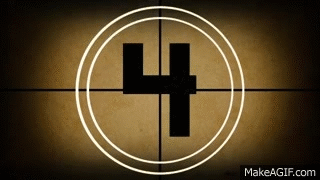 Good. Hot here too. I've defaulted to wearing nice jeans and un-tucked shirt for work. Just too damn hot to stay tucked in and not be wrinkled beyond reason.
Kids are doing a lot of pool and beach. I haven't surfed as much as I would like, but have had some amazing sessions recently.
Ready for football. Going to Norman I think.
Hope the Mrs comes through ok. Remember stool softeners!

I finished last night. Pretty solid 8 shows.