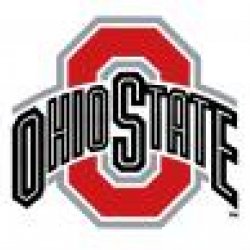 Dethsyth47
Kettering Ohio
Member since 05 September 2010 | Blog
Helmet Stickers: 41 | Leaderboard
Favorites
SPORTS MOMENT: The night we won the National Championship in 2001 I watched the game at my parents house. My brother Tony and I went crazy when that final pass from Dorsey fell to the ground. My late father was watching it at a friends house (he thought I had to work that night) but raced home as soon as the game ended. When he came in the door I ran to him and we bear hugged eatchother so hard we lost breath lol. After that the family, actually the entire neighborhood just partied till like 4 am it was great. Definetly my best moment.
COLLEGE FOOTBALL PLAYER: A.J Hawk, Eddie George, Troy Smith, Craig Krenzel, and Mike Doss
NFL TEAM: Cincinnati Bengals
NHL TEAM: Not really a hockey fan
NBA TEAM: Hate the NBA
MLB TEAM: Cincinnati Reds
Recent Activity
It is getting real ugly in State College now. Trying to tip over a media van.
I'm not taking pleasure in this, but I feel no pity either. During Tatgate this summer the worst things were said to me by self righteous, holier than thou Penn State fans. They were far and away the worst. Even still today everyone I know that is a Penn State fans are making excuses, and saying this is a smear job, that these kids are lying to get money from the university, blah blah blah. No pity from me.
Lived up to the hype. Really? I mean really?
Snoozefest of the Century. At least Ohio State - Michigan '06 more than lived up to the hype.
Wow 3-0 with less than 4 to go in the first half. Game of the Century indeed.
I'm sure this is going to be spun into "Great SEC defensive play." instead of inept offenses playing football.
Great Special teams play there Tide
I don't mind CBS's SEC bias because they are supposed to be the SEC Network and they are honest about it. ESPiN on the other hand.........
Think CBS is happy the ESECPN gave them all that free advertisement for the big game that's on tonight? CBS didn't even have to show any commercials for this game.
Eddie George i think once said he would give back his Heisman for just one pair of gold pants.
If the NCAA suspends even one Buckeye player for this after what happend to Cam Newton then not only are they dealing with a complete loss of credibility but they may just have a full scale riot on their hands. Look, I'm all for playing by the rules and what have you but still you can't even begin to explaing to College Football fans everywhere that having your father shop you around to the highest bidder is ok, but getting a free tatoo isn't.
I take it back. They dont want us to watch SEC football this saturday. They want us to see the new Wall Street movie this weekend
True you do make a good point there it just seems like thats all ESPN can ever talk about ever.
Surprise surprise ESECPN talking up an big weekend in the SEC
No matter what happens we won't get respect. If we win the NC and beat and SEC team by 20 points or 1 to win the NC they'll just say it was a down year for the SEC.
This commentary during the game you would think Miami beat us by 20 points
My best game ever was the '02 Buckeyes-Bearcats game at Paul Brown Stadium in Cincinnati. My cousin was going to UC at the time and managed to score me an extra ticket. I was the only Ohio State fan in my section and the whole game I was ribbed and harrassed by UC fans. It didnt help that it took till the fourth quarter for us to seal it away but when the great Will Allen came down with that interception in the end zone with 32 seconds left to go in fourth my whole section except me just fell silent. It was awesome. Up until that game I always kinda pulled for UC except for when they played the Buckeyes but the way those fans were just spewing hate for Ohio State and they're recent ass hat attitude last season just made me really really dislike them.
I don't know if Miami saw Evil Tressel today but I'm pretty sure the Special Teams players are going to get a healthy dose in practice all week this week. Very Un-Tressel like Special Teams play today.
Yeah it was a bad day for the ACC
So what do we think Mark May's excuse for Miami will be tonight?
How is Tressel letting the Special Teams get so poor. This isn't like him at all
Gotta keep up the pressure. Foot. Throat. Now.
These games always give me wicked heartburn.
Damn, this Andrea Adleson on ESPN.com will not stop hammering the whole "Revenge" angle for this game. Give it a rest. 3 Articles we get the point.