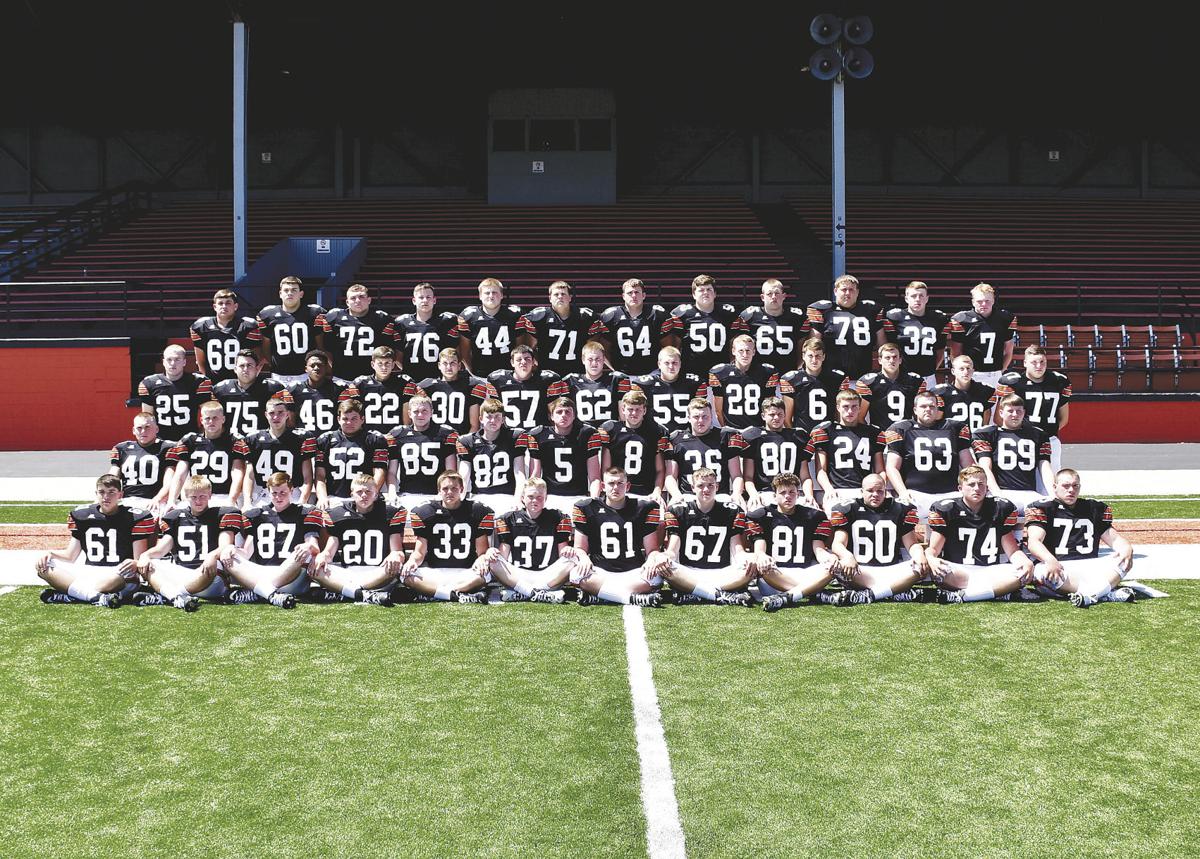 Recruiting is said to be the lifeblood of college football. This series will countdown the top 100 high schools in Ohio that have provided the Buckeyes with football players. The rankings are based on how many times a player from each high school has been listed on Ohio State's roster between 1970 and 2018.
No. 30, Ironton
Qualification
6 players from Ironton have been listed on 22 Ohio State rosters.
Ironton Buckeyes

| No. | POS | PLAYER | YEARS | OHIO STATE CAREER | HS CAREER |
| --- | --- | --- | --- | --- | --- |
| 56 | C/G | KENNETH FRITZ | 1976-79 | Team Captain, All-American, 2x All-Big Ten, NFL Draft | Was Ohio Lineman of the year, All-Ohioan and won 9 letters. |
| 75 | OT | WALT DeLONG | 1993 | Never saw the field in his one season in Columbus. | All-Ohioan, lost to Mentor Catholic in state championship as a senior. |
| 25 | HB | JERMON JACKSON | 1994-98 | Career reserve HB, played in 26 games, rushed for 698 yards, 7 TDs and averaged 5.1 ypc. | DIII Player of the year, All-Ohioan and rushed for 1,849 yards and 29 TDs as a senior. The school went 26–2 in his final two seasons. Both losses in the state championship. Rushed for  |
| 57, 83 | LB/TE/DE | REDGIE ARDEN | 2001-04 | Caught 4 passes for 50 yards as a sophomore TE,  | D IV Co-Defensive Player of the Year, 3x All-Ohioan, Super Prep All-American, First player to commit to 2001 class. |
| 54, 42 | OL/FB | TYLER WHALEY | 2004-07 | Moved from OL to FB in the spring of his senior year, played in 12 games in his first two years and 13 games as a senior. | All-Ohioan as a senior, team made it to the state semi-finals during his junior and senior seasons, won state power lifting title as a senior. |
| 24 | HB | MARCUS WILLIAMS | 2006-09 | Reserve running back who was a key member of the special teams. Had 16 carries for 49 yards and had 11 tackles. | All-Ohioan, team captain, 3 letters in track, 2 in basketball and 1 in tennis. |
OL Ken Fritz (1976-79) Ohio State won three Big Ten titles with Fritz on the team. He was captain of the '79 team and was considered the best offensive lineman that season. He is known as the player that Woody grabbed by the facemask after his punch in the 1978 Gator Bowl.  Was selected by the Steelers in the 10th round of the 1980 NFL Draft.
Was Ohio's Lineman of the Year and an All-Ohioan at Ironton. Fritz also earned 9 letters during his high school career.
Back To School
Ironton is located in Lawrence County and is currently in the Ohio Valley Conference. The team competes in Division V, Region 19. The Tigers went 6–4 in the regular season last year. They hosted traveled to Johnstown Monroe in the first round and lost, 15-7. 
The football program has won two state championships. The first title was in 1979 and the second was in 1989. Coach Bob Lutz set the record for most career win in Ohio High School Football history with 381 wins.
Notable
Ironton has won six state titles. The football program has the two titles mentioned above, boys' golf has three championships (1997, 1996, 1995) and baseball (1972) has one.  
Famous Alumni
Famous names you may know: NFL players Coy Bacon and George McAfee and radio personality Clint McElroy.
Explanation of the Rankings
School "A" had 14 players appear 16 times on Ohio State's roster. School "B" had 11 players appear 20 times on Ohio State's roster. School "B" will have the higher ranking. Why? Even though school "B" has less players, those players played for more years. 
If two or more schools have the same number of appearances, the tie will be broken by the school with the highest average of roster appearances per player. If there is a tie in the average, the tie breaker will be the school with the most prominent Ohio State player. 
2,804 days since Ohio State has not defeated That Team.
122 days until The Game.
Are you a former player, graduate, live near or have something to add about today's featured high school? Please share your story with us in the comments. What makes the 11W community unique is the amount of great information everybody is willing to share.