Happy first day of classes, young Buckeyes, particularly to the first years. Just know that if you choose to attend your first calculus class of college, you're already getting off to a better start than I did, and they gave me two degrees.
Additionally, I will inform you that there is an expansive system of tunnels under The Oval.
I offer no advice, just information.
ICYMI
Word of the Day: Velleity.
 GARRETT WILSON HYPE. I'm a known brake-pumper when it comes to freshmen hype, but y'all are on your own to stop the Garrett Wilson hype train cause I'm about to be conducting it.
Barton Simmons of 247 Sports has Wilson as one of his preseason freshman All-Americans, and I wholeheartedly agree.
WR – Garrett Wilson, Ohio State (No. 20, No. 2 WR)

Ohio State is expected to have one of the best wide receiver rooms in the country so it's pretty eye-opening when the narrative trickling out of camp is that Wilson is one of the best of the group. It's more than that though. He's being billed as one of the best pass-catchers to arrive at Ohio State in recent memory.
My thing with freshmen at a program like Ohio State is that even if there is no learning curve at all and they're ready to play immediately, they're probably still behind guys equally as talented with more experience.
But here's the thing – I'm not even convinced he wouldn't have played real minutes last year, when he was a high school senior.
Gifs from SportsTreatise.com: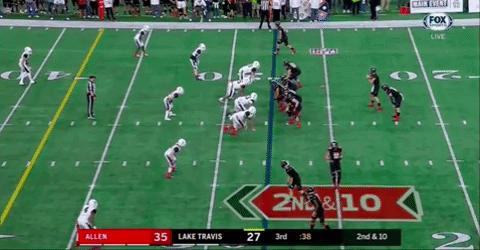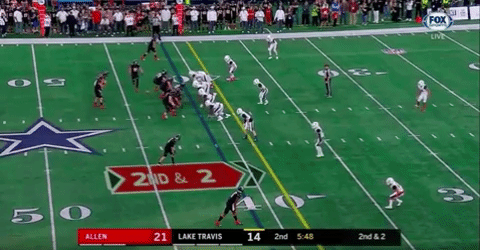 Shit, we could have even pulled a reverse Ted Ginn Jr. and tried him on defense if he couldn't get on the field offensively:
So yeah, forgive me for thinking that skillset translates immediately.
 HOME FIELD ADVANTAGE. Ohio State's got home games against three teams ranked in the preseason AP Top-25, which means the 'Shoe is about to be rocking this season.
I'd personally pit the Ohio Stadium at its loudest against any crowd in the country, but Brad Crawford of 247 Sports has the Concrete Cathedral at only No. 7 in terms of home field advantage:
7. OHIO STADIUM (OHIO STATE)

Why it'll be tough: The Buckeyes enter Ryan Day's first season on a 13-game home winning streak, highlighted by last year's 62-39 pasting of arch rival Michigan, which clinched a berth in the Big Ten Championship Game. It doesn't get any better than that at the Horseshoe for Ohio State fans, who routinely fill Ohio Stadium (capacity 104,000). But like most elite programs, home environments differ considerably depending on who's in town. The Buckeyes averaged nearly 102,000 strong last season, falling to No. 3 in the conference. The Big Ten saw its lowest average attendance (65,000) since 1993 in 2018 and that's expected to continue as college football tries to find a way in combating attendance issues. With that being said, Ohio State fans should be excited to see a new era in Buckeyes football, but fear of the unknown is why Ohio Stadium isn't higher on the list in 2019.

Game to watch: Penn State, Nov. 23
As is custom with subjective lists, I offer one staunch criticism: What in the hell Autzen Stadium in Oregon doing at No. 6?
That stadium's capacity is about half the size of Ohio Stadium's and they didn't even sell out half of those home games last year. In what multiverse do 50,000 Oregon fans provide a better home-field advantage than 100,000 Buckeye fans, or Michigan (#8) fans, or Alabama (#9) fans? Shit, I'm not even take that ratio flipped – as if you could find 100,000 genuine Duck fans anyway.
I encountered Oregon fans in the flesh at probably the biggest game in program history and I've seen better crowds at wrestling matches. If you thought Oregon's linemen folded in the second half, you should have seen this guy, who I assume is their king: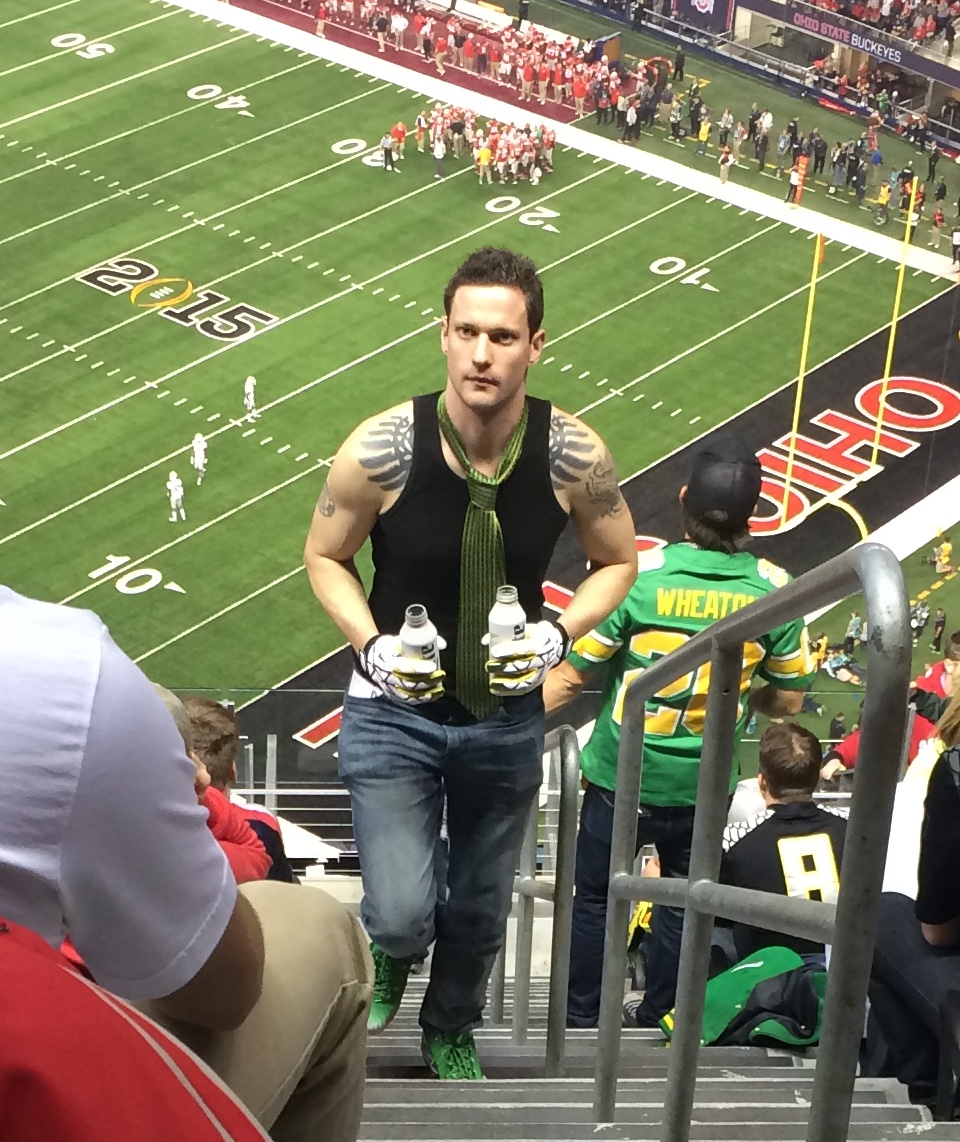 My eyes have never seen swifter switch from celebration to surrender cobra than that man displayed that fateful Monday, gloves and all.
As for Ohio State's placement otherwise, fine. I've been to enough noonzer snoozers to know there have to be livelier atmospheres, especially on the average game day. But I'd bet my life that Oregon ain't one of them.
 THE DEVIN SMITH RESURRECTION. The NFL isn't usually a league where a player can get drafted, essentially disappear for almost half a decade, and then suddenly emerge as a playmaker.
Then again, most football players ain't Devin Smith.
The Buckeye Burner has been having himself one hell of a preseason, highlighted by Saturday's game where he caught three passes for 24 yards and a beautiful touchdown.
Devin Smith makes an impressive touchdown catch in NFL preseason action. pic.twitter.com/il3mmZ2SBI

— Eleven Warriors (@11W) August 18, 2019
David Helman of DallasCowboys.com:
"It's unbelievable," Smith said after the game. "I feel like I've gotten better each week since we started, during training camp. I'm just looking forward to just continuing to stay on that track and just improve and just do what I can for this football team."

That looks like an undeniable fact from watching this last week of training camp. Smith separated himself from the jumble of young receivers back in San Francisco, when he caught three passes for 54 yards against the 49ers.

...

"Me having this opportunity, just with everything that's happened, it means so much to me," Smith said. "So I just try to put everything into it, and usually when you do that, good things happen."
Probably most importantly, the streak lives! The Cowboys won 14-10, meaning Devin Smith's team has still never lost a game in which he catches a touchdown pass.
 TALKIN 'BOUT PRACTICE. Students, I'm pleased to announce that your five-figure (at least) investment in college tuition has already paid off! You get a sneak peak at an Ohio State football practice.
Mark your calendars for August 22! Join @OhioStateFB for an open practice at 5:00 p.m. pic.twitter.com/t0JBbzYEZQ

— Block O (@OSUBlockO) August 19, 2019
This is also a massive entrepreneurial opportunity of an enterprising young student who can make a BuckID convincing enough to fool the glancing eye of an aging usher.
Depending on the media policy, I might be able to slip you 60 or so customers...
 BACK IN BLACK. If road games against teams wearing alternate black uniforms triggers your PTSD, avert your eyes.
Blackshirts. #GBR x #TheGoodLife pic.twitter.com/Th6xaKJdP0

— Nebraska Football (@HuskerFBNation) August 19, 2019
Nebraska hasn't officially announced when they will wear these uniforms. But like, come on. We know.
 NOT STICKING TO SPORTS. What if aging was just a curable disease?... The Chrysler air raid siren was so powerful it could induce rain... How to make friends and also keep them... What if the whole Internet just shut down, all of the sudden?... Inside Facebook's underground market for rare meat... My grandfather, a killer...