In just his second game as Ohio State's starting running back following the departure of two-time Heisman Trophy winner Archie Griffin, Jeff Logan ran for 160 yards on 25 carries to lead the Buckeyes to a 12-7 win over Penn State in their first-ever trip to State College.​
After Colin Hass-Hill took a look back at that game from start to finish, I caught up with Logan for a Q&A about that game, what it meant to him and his teammates to play in State College for the first time, how big that game was for his confidence and more.
​Below, you'll read about why Logan had a chip on his shoulder going into the 1976 season, why he chose Ohio State over Penn State as a recruit despite a close relationship with Joe Paterno, how his performance against the Nittany Lions made an impression on Keith Jackson that the famed ABC commentator still remembered nearly 40 years later, what it was like sharing a backfield with Pete Johnson and how the team's flight into State College resulted in one of his favorite Woody Hayes stories.​​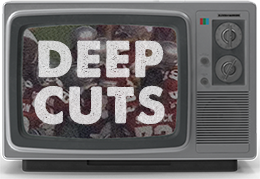 September 18, 1976
| | | | |
| --- | --- | --- | --- |
| #2 | | Ohio State | 12 |
| #7 | | Penn State | 7 |
1976 was the first time Ohio State had ever traveled to Penn State. What do you remember the build-up to that game being like?​
Jeff Logan: For me, it was probably one of the most memorable games of my career because it was coming at a time when Ohio State was in transition at the running back spot, because Archie had just won two Heisman trophies. I was going to be the starting running back for that 1976 season, but during the summer months, Woody had gone out and recruited two junior college transfer running backs (Ron Springs and Ric Volley), which had never been done at Ohio State, and I kind of took it personally, like 'What are you doing here?'
So as that season started, we opened up with Michigan State and were very successful in that game (Ohio State won 49-21), and of course people didn't think there was gonna be life after Archie. We ended up offensively having a terrific game against Michigan State.
And then going over to Penn State, we were very aware that we had never been over there before. At the time, it was the featured game nationally, because Keith Jackson was coming in to do the game for ABC and back in 1976, not every game was on television. So this was a unique game because we knew it was going to be televised nationally, and for me personally, when I came down to the end of recruiting, it was between Ohio State and Penn State, and I thought the world of Joe Paterno. And I wanted to make sure that I confirmed his feelings that I was as good a running back as he thought he was coming out of high school because he recruited me like crazy. 
So there was a whole lot of stuff going into that game as far as we were concerned. And there was a lot of buildup because Joe was really young at that point in time, but he was considered an up-and-coming coach, and I think Woody really wanted to make it clear that he was the king of the hill. So he wanted to make sure that we were successful over there.​
Penn State wasn't in the Big Ten at that time, so the Buckeyes and Nittany Lions only played each other occasionally. Did that make it extra special to have an opportunity to play Penn State?​
Yeah, it made it kind of a national game because they were clearly one of the best independents at the time that were out there, and so the opportunity for us to be able to play a non-conference game with somebody that had the notoriety of Penn State was important. Plus most of the guys on the Penn State team, most of us at Ohio State knew pretty well, because we played in the Big 33, which was an Ohio vs. Pennsylvania high school all-star game. So many of us had competed against each other in an all-star game, so we knew a lot of their guys, they knew a lot of our guys, so it was pretty special.​
What did you think about Penn State as a recruit, and what made you ultimately choose Ohio State?​
The opportunity for Jeff Logan to be able to play early was clearly better at Penn State for me, because they didn't have an Archie Griffin. So it was a national program, Joe was terrific in the recruiting process, and ultimately, the decision for me came down to my No. 1 goal was I really wanted to play in the Rose Bowl. And I knew that with Penn State not being in the league, that was not going to be a possibility, but if I was going to go play in a Rose Bowl game eventually, it would have to be either at Ohio State or the team up north, because back in the '70s, that's who went to the Rose Bowl, there was no question about it.
So my ultimate decision really came down to that desire to follow in my father's footsteps because he was a senior on Woody Hayes' first team back in 1951, and so the idea of being able to play for Coach Hayes and be able to play in the Rose Bowl was probably the determining factor. I could have gone to Penn State and probably competed to be able to play as a freshman, but I had to take the understanding that it was going to take a couple years before No. 45 moved on.
"I thought the world of Joe Paterno. And I wanted to make sure that I confirmed his feelings that I was as good a running back as he thought he was coming out of high school because he recruited me like crazy."– Jeff Logan on his 160-yard game at Penn State
Penn State is known now for having one of the most intense gameday environments. What was it like back then?
For us, it was every bit as impactful as I see it today for the current guys going over there. They do the white out better than anybody in the country. They have a terrific game day atmosphere over there that makes it very difficult to play. That was a very intimidating stadium for us to be able to go and play in. It just seemed like there was a national presence there. This was something that was brand new for us going into there. And it was a pretty cool environment. It was a tough place to play.​​
That was one of your first games as Ohio State's starting running back, and you ran for 160 yards. How big was that game for your confidence?​
That was huge. We got off to a good start in the game against Michigan State, which was our home opener, and I had three touchdowns in that game including a punt return for a touchdown, so I guess my feeling about how we were going to be developing as a football team was pretty good. But I knew that going into Penn State, it was going to be a whole lot different, and this was a stage that we were all going to be judged upon. And I remember our guys talking about the importance of winning these non-conference games, especially on the road, if we were going to be able to be recognized as a national championship contender like Ohio State had been considered for so many years.​
Ohio State only completed one pass in that game. What was it like playing in such a run-heavy offense?​
Well, as a running back, I loved it. Don't waste the ball on wide receivers. But seriously, we had an unbelievable offensive line, and Pete Johnson was our fullback, so the ability to run Woody Hayes' power offense, which limited the mistakes, limited the concern that Woody had in turning the ball over, I go back and watch the video of that and we were really boring and predictable, but we were powerful and efficient in terms of what we did. But it is so much different than the game that we recognize today to be a little bit more balanced.
The other thing that I remember … Ohio State was hosting Washington back in (2003), and Keith Jackson and Dan Fouts were coming in to do the game for ABC, and it just so happened that the both of them wanted to play golf at Muirfield Village where I'm a member. And I got a chance to host those guys, and of course Keith Jackson called that game back in 1976 and when we met at the golf course before we went out and I introduced myself to him, because I didn't know if he would know who I am or remember me or anything else, and he says, 'Jeff, you don't have to introduce yourself to me. I remember you, No. 34, 1976 at State College, Pennsylvania, 160 yards.' I was like, 'Whoa.' So obviously that game was impactful for him, as well. But to me, I still get chills just even remembering that day and God rest his soul, because Keith Jackson was clearly the voice of college football for a long, long time, and the fact that they were coming in to do that game in State College really put an emphasis on the importance of that game.
Are there any specific moments or plays from that Penn State game that stand out in your mind?​
There was a breakaway run that I had that was maybe 40-50 yards, and we were backed up, and I broke a couple of tackles, and I still get ribbed from my kids that I got caught from behind. But it was a pretty important run in the overall scheme of things.
The other thing that I remember really clearly is after the game, I sought out Joe Paterno, and I really wanted to thank him for the recruiting opportunity. It had been a couple years obviously since we had been in contact with one another, but I was very, very close to him through that process, and I do remember going up to him after the game and shaking his hand, and he was very complimentary of our performance that day.​
What was it like sharing a backfield with Pete Johnson?
Well, it was interesting, because we had a terrific offensive line and then you had 260 pounds of Pete in there. And it made the opportunity to run the football really good. But we also knew, and the rest of us kind of joked about it, if we're gonna score touchdowns, we better do it from outside the 20-yard line. Because as soon as we got in the red zone, Woody would put us in the robust offense which was that full house backfield, and the only guy carrying the football inside the 20-yard line most likely was Pete Johnson. So if we wanted to get the ball in the end zone, it was probably going to have to be a 20-yard run or more.
Jeff Logan Facts​
Native of North Canton, Ohio
Ranks 27th in Ohio State history with 2,026 career rushing yards.
Had 11 career touchdowns and six 100-yard rushing games.
Was a captain, All-Big Ten performer and Academic All-American as a senior in 1977.
Works as a financial advisor and managing director for Skylight Financial Group and is an OSU football analyst for 610 WTVN.
What do you remember about the 1976 season as a whole?
It was terrific. Ohio State was in a little bit of transition because Cornelius Green was moving on, Archie Griffin was moving on, Brian Baschnagel was moving on and there was kind of the, 'Is there going to be life after these guys, and what's the future of Ohio State football going to be?' And we ended up having a successful year.
The only unfortunate thing that sticks in my craw still today is the fact that we didn't win the game against our rival at the end of the season. It did create an opportunity though for our team, and that was the first year that an Ohio State team was able to play in a bowl game other than the Rose Bowl because they had opened it up then for us to be able to go to the Orange Bowl, and we capped that off with a win against Colorado in the Orange Bowl. 
So even though we didn't beat the rival, we did play a terrific bowl game and won the only bowl game unfortunately when I was there, because we lost two Rose Bowls. I had my dream come true in that we were able to play in a couple of Rose Bowls my freshman and sophomore years, but then the Orange Bowl and then after that we played in the Sugar Bowl against Alabama where we got smoked.​​
What's your favorite Woody Hayes story?
(Laughs) Gosh, there's so many great ones. I'm thinking of the most appropriate story that I can give you that makes some sense … I'll tie it into this game.
This is an absolutely true story. And it's been told by a lot of people differently, but I was there live when it happened. We're flying over to Penn State, and at the time in 1976, they didn't have a runway in State College that was long enough to be able to take a charter jet into there, so we had to break up on two separate prop planes to go over to Penn State. So we had half the team on one plane, half the team on another plane, literally going over to Penn State. And Woody had what he called Red One and the Bucks, which was the first-team offense and first-team defense get on the first plane and the AYOs – which we referred to as the 'All You Others' – got on the other plane. 
So we were going over and the weather was awful and we were bouncing all over the sky, and the co-pilot came back to Woody and said, 'We're at bare minimums as far as ceiling is concerned and it's all mountainous over there,' and he says, 'Our recommendation is to divert and go to Harrisburg where you guys can bus back over a couple of hours.' And Woody would have nothing to do with it because it was going to screw up his schedule, his practice time and what he wanted to do. So Woody's solution, believe it or not, was to radio the other plane and send them in first. And if they made it in safely, then we were gonna go in. 
It's an absolute true story. And not that he put the other guys at risk, but it's the way Woody strategized things, so we all made it in safely. We obviously had a great, great win against Penn State, but that's one of my favorite Woody Hayes stories, and it just happens to be about that weekend flying into State College.