Had Aaron Craft and his wife, Amber, not just become parents of their first child, Owen, 11 days earlier, he probably would have answered the phone on Feb. 10.
But the newly minted father was spending his time with Amber and Owen when he received a phone call from Quinn Capers, the associate dean for admissions at Ohio State's College of Medicine. Amid an "unbelievable week" with his infant son, he didn't notice the incoming phone call.
"I was riding that high," Craft told Eleven Warriors on Thursday.
Craft, a former Buckeyes guard now playing professionally for Trento in Italy, had been expecting what could be a life-altering phone call – but not that evening, a Sunday. He thought it was coming the next day. 
Later that night, after Amber had put Owen to sleep, Craft looked at his phone and saw that Capers had left him a voicemail. Knowing what it could mean, he immediately listened to the message.
"I made a noise," Craft said. "I screamed a little bit."
Craft remembers Amber firing back, saying, "'Dude, shut up. He's sleeping.'" 
He responded: "'I'm sorry, but he just called and told me I got in.'"
In the voicemail message, Capers told Craft that Ohio State had accepted him as a student for the second time in his life, this time admitting him into its medical school in order for him to pursue his dream of becoming a physician. 
For Craft, whose birthday was the next day, this – which had been a long, long time coming – was a present arriving early.
Even when Craft arrived on Ohio State's campus to prepare for his freshman season in 2010, he had no expectation of making a career out of basketball. Like anybody who reached his level of playing in the Big Ten, he wanted to make it to the NBA or play basketball professionally. But Craft never viewed that as realistic until his junior season in Columbus, the year after his first of two Big Ten Defensive Player of the Year awards. At that point, he saw it as a possibility, which he ultimately pursued.
But before then, as early as he can remember, he wanted to be a physician. 
"I just thought the combination of skills required and the work done fit my personality," Craft said.
So, even after leaving college to chase a career in professional basketball, provided he didn't surprise and have an extended NBA career, he intended to eventually enroll in medical school.
Three years ago, Craft began taking his path to medical school seriously, which has entailed no shortage of work. He retook the Medical College Admission Test the summer after playing for AS Monaco in 2017-18, a season during which he often spent his free time on road trips and at home studying. One summer, he had to spend 70 hours shadowing a physician. 
For a while, Craft wasn't certain Ohio State would accept him as a student. He said they made him "work for it." He also applied to and was accepted into Ohio University, which has a campus in Dublin, Ohio, that he could have attended.
"When I got accepted to Ohio State, it seemed like it was the right thing to do, would provide me the best options and potential opportunities moving forward," Craft said. "If I can be a lifetime Buckeye, why not go back?"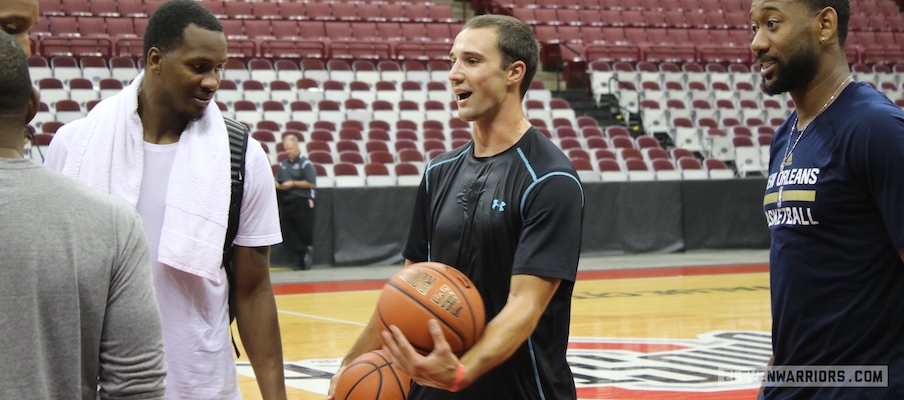 If Craft preferred, he could have enrolled at Ohio State this fall, but he opted to play one more season before retiring, a decision that became public this week.
This summer, he told his teammates on Carmen's Crew, which won The Basketball Tournament, about his impending retirement. His current teammates on Trento have known, as have the team's coach and general manager. Craft has known he'd hang it up at the end of this season for awhile, but there's still the mental and emotional hurdle of giving up the game he has played his whole life.
"I'm definitely mentally, at least at this point, I think I'm underestimating how much I'll miss it," Craft said. "I'm probably underselling that, for sure. I'm underselling it all. Playing, competing, getting after it. Being in a locker room along (with) teammates, the schedule that I live. I'm definitely going to miss those things more than even I anticipate right now. 
"But as I said, it has been a dream. In my core, I love learning. I love the opportunity to gain knowledge and then use that knowledge to help others is really the biggest driving force behind wanting to be a physician."
Nothing, he says, will prepare him for next September, though.
Craft still has the same competitiveness that has helped him thrive as a basketball player – "I didn't come back to play (one more season) just to collect a paycheck" – and that won't immediately dissipate. He'll get to do things like watch a home Ohio State football game on the first Saturday of the season, which he said he hasn't experienced in six years. But he'll also have to stay in Columbus next fall when some of his friends leave to continue their professional basketball careers.
"Probably, for worse, I'm going to be remembered as a guy that couldn't shoot very well. But hopefully it's about a guy that wanted to do everything he could to help a team be successful, that gave all he could every time he touched the floor, because honestly that's what I try to do."– Aaron Craft on his basketball legacy
That's just the natural consequence of giving up basketball after his final season, which will end in the spring, to pursue something else.
"I've lived it. I've lived that dream. I've loved it," Craft said. "My wife and I have really enjoyed the experiences that we've had. But at the same time, becoming a physician is something I've always wanted to do. And I think with the ability to chase two dreams by the time I turn 29 is pretty impressive, so I wanted to take that opportunity."
In his mind, he couldn't wait much longer.
"If I wanted to do it, if I wanted to go back to school, obviously it's a long time commitment," Craft said. "I mean, we're talking at least eight years before I can practice on my own. I'm 28. I turn 29 this year. That means I'm not done until I'm 37, which is great. So I can do that for 30 years, which is the thinking."
His son's birth in January made Craft reevaluate his career path, too. 
Having bounced around the D-League and Europe since his time as a Buckeye ended in 2014, he wanted stability. For himself. For Amber. For their marriage. For Owen. Playing professionally in multiple continents has been "fantastic" for him and Amber, Craft said, but it also has come with natural challenges, which would have been exacerbated had he chosen to extend his career.
"Our entire marriage has been lived by six- to nine-month stretches, which is challenging enough just on our own," Craft said. "But having (Owen), I just want him with a stable atmosphere. And I think it all just kind of fit in perfectly for the time frame."
Welp, the little guy just couldnt wait. Owen James Craft decided to bless us two weeks early!
Mommy killed it and is doing great!
Daddy is amazed with a full heart! pic.twitter.com/MoRwIiMoZN

— Aaron Craft (@ACraft4) January 30, 2019
Stability, in the case of the Craft family, comes with returning to Columbus and moving into a recently purchased house in the spring. 
Soon after the move happens, Craft will have to make what he admitted could be a "weird" transition back to the college lifestyle. He said he's "definitely well beyond the three-year window of heightened popularity." This time, he'll have to learn how to balance medical school and his family rather than basketball and his undergrad studies.
However, he's not worried about that right now. Instead, Craft wants to figure out how he can use the "pockets of free time" he'll have on the road and in Europe for the next six months to prepare for medical school as best he can.
Using Google to search, "What should I do before I start med school?" hasn't been as fruitful as he hoped. Most websites are aimed at students coming straight out of undergrad, he has realized, and tell soon-to-be graduate students to relax now due to the impending workload and stress.
"My situation is very unique," Craft said. "I have been chilling for years."
Preparation matters to Craft, especially, because he's worried about time management. 
A wife. A son. Medical school. A house. It'll be different for Craft this time at Ohio State.
That said, it's still possible he's somehow involved with basketball in his second stint as a Buckeye. Even though coaching isn't a career path he's ever taken seriously, he says he's open to helping Chris Holtmann and his staff, provided he can fit it into his jam-packed schedule.
"If coach (Thad) Matta was still there, probably a higher chance," Craft said. "And I love coach Holtmann. They've welcomed us from the beginning, and he's done a phenomenal job. I would totally be down for it. If I can help them in any way, I would definitely do it. While at the same time, I understand the last time I was in the school, I had school and basketball and I did have my girlfriend then, but I do have other responsibilities now that are going to eat up time. I'm 100 percent down to help them in any way. Maybe I can jump in practices with them at times."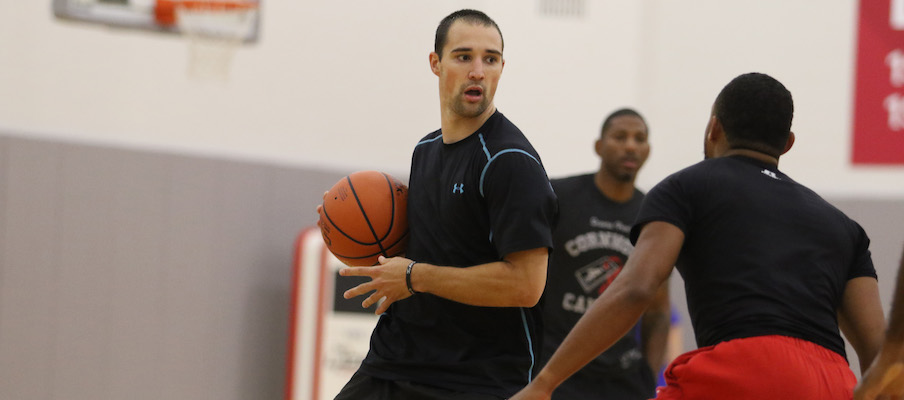 One reason for wanting to jump in Ohio State's practices? Well, he's worried about getting "a little chubby."
He has another possible solution to that, though. An intriguing option.
"Can I be that guy that goes and plays intramural basketball? I honestly don't know," Craft said.
A couple of aspects of that concern him.
"I don't know if I can mentally put myself in the state to do that," Craft said. "I think I would probably be over the top and take it way too seriously. But then I'd also run into another person that's going to take it way too seriously. So I don't know if I'm going to try to tackle that yet or not. Maybe I'll play a different sport like flag football and stay away from basketball. But who knows."
There's also the prospect of reuniting with Carmen's Crew for one last run.
Last year, he and a few fellow former Ohio State players claimed the $2 million prize by winning The Basketball Tournament. And though Craft plans to retire after his season with Trento, he didn't dismiss the idea of chasing a second TBT championship next summer.
"Columbus has been great, and potentially, at the end of the day, if my last basketball game could be with my brothers at Ohio State, that would be a pretty cool way to go out," Craft said. "But I can't say yes or no at this point."
At this point, Craft only knows one certainty: he's not playing another season of professional basketball.
After four years at Liberty-Benton High School, four years at Ohio State and six years professionally, it'll all be over in the spring. With retirement staring him down, Craft is left to wonder how he'll be remembered.
"That's a mental wrestle that I have right now is how this season goes is how this legacy will go, and it's just a lie that I need to continue to fight against. So I don't know," Craft said. "Probably, for worse, I'm going to be remembered as a guy that couldn't shoot very well. But hopefully it's about a guy that wanted to do everything he could to help a team be successful, that gave all he could every time he touched the floor, because honestly that's what I try to do. A guy that loved his teammates, that wanted to build them up and try to make them as successful as possible.
"That's what I strive for, that's what I have been striving for, and I've tried to do it the right way. That's all I can hope for, and hopefully I can ignore the negative aspects that will for sure come up because that's just how it goes." 
He doesn't have to worry about that, though, especially when he returns to Columbus in 2020.
Craft's legacy is already set.