Your Friday 11W Digest catches you up on the content you might have missed or need to read again for your own good.
This Week in Skull Sessions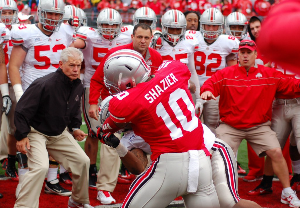 This Week in Editorials
This Week in Recruiting
Best of the Rest
---
The people's champ for the week of June 16-22, 2012: Hoke gets a 2-star CB, by TOLEDOBUCKEYEFANJIM. Hoke pulls in a 2 star recruit and the rivalry is alive and well, thank you.