We've entered the final chapter of the Amir Williams experience at Ohio State.
The 4-star center from Detroit turned out to be a four-year player in Columbus. His best statistical season came as a junior when he achieved career highs in minutes (23/40), rebounds (5.8) and points (7.8).
Those modest peaks have deteriorated in his final year. When will Amir finally get it? That's been the question for four years. It was asked as recently as this week, which will conclude with his final home game as a Buckeye. It's never too late to ask again.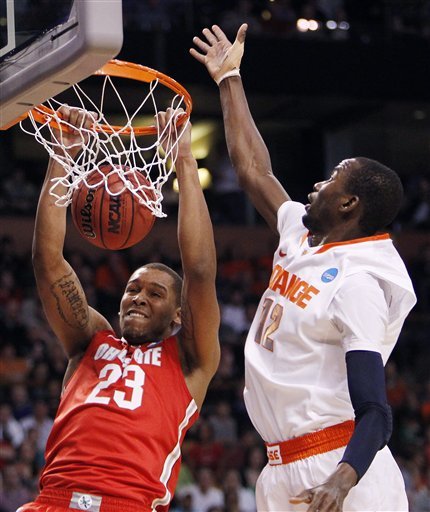 Over the past four years Ohio State basketball fans have endured plenty of irritants, including that hitch in Aaron Craft's jumper, Sam Thompson's inability to sink free throws, William Buford's persistence on shooting through a cold streak, sharpshooter Amedeo Della Valle having the team's the fourth best (third worst!) shooting percentage from behind the arc and of course the angst of willfully passing on Northland's Trey Burke, now Michigan's most-beloved athlete of the current century.
But the itchiest, most exasperating burden has been the performance of the center some refer to as Disappear Williams, the former 77th-ranked recruit in America according to the 2011 Rivals 150, ahead of players like Duke's Marshall Plumlee, Kansas' Naadir Tharpe, Minnesota's Dre Hollins and of course, Burke.
He chose Ohio State over offers from Michigan, Florida, Purdue and others. Thad stole the top-ranked player from that state up north. It was a coup at the time; the Buckeyes pillaging the Wolverines' and Spartans' backyard for a coveted big man.
Amir has always had the size, frame, hands, feet and ability to dominate games. Those attributes are what made him a high school star; what he lacks - and it feels safe to share this diagnosis in the closing week of his final regular season - is what television analysts might refer to as a motor.
He is one of the least-intimidating big men in recent memory, playing a conspicuous brand of sluggish and joyless basketball; the unwanted subplot of each Ohio State game. How conspicuous? Amir's missed dunks become news articles the same way his classmate Thompson's successful ones do.
His play regularly receives Vine treatment for all the wrong reasons; the same ones that result in his name trending on Twitter. Smaller players whipping a sluggish giant apparently captivates both Buckeye fans and innocent, unharmed bystanders alike.
We know Thad Matta has been on his dick back for at least two seasons about being more energetic and focused to help bolster his team. Yes, believe it or not intrepid Buckeye fan - you're not the only one who has noticed Amir seems to be disinterested during games at times.
"When will Amir finally get it?" He's appeared in 128 games and we're still asking.
Then-sophomore Aaron Craft was famously caught on camera explicitly begging his freshman center to be more forceful in the paint. He's now a senior, and while the teammates have changed the plea remains the same.
When will Amir finally get it? He's appeared in 128 games at Ohio State and yet we're still asking.
The cruelest irony is that his lethargy makes him a lousy villain - there's nothing to hate about him. He's not even a good bad guy. The upside to playing emotionless basketball is he doesn't exhibit any negative emotions or behavior either, and his teammates - who like and support him - just seem to coalesce, come to his aid and play 4-on-5 basketball (provided it's not in transition).
We should be past the point of wishing his tenuous motor would suddenly start humming; besides, wishing doesn't work - it never has. If it did, Lydell Ross would have been able to break an arm-tackle. Joe Bauserman's career wouldn't be defined by an unfortunate passing chart. J.B. Shugarts wouldn't have always been in such a big damn hurry.
Wishing is an empty, fruitless exercise - yet we're still wishing for Amir to get it.
It begs the question: Why aren't some athletes as good at sports as we think they're supposed to be - especially the really tall ones seemingly born into a lottery pick's body? Amir's coach and teammates have flooded his engine trying to get that motor going and several years later he is still idling.
Maybe it's not his fault. Perhaps the flaw is we've been so consumed by who we think he should be that we don't appreciate who he is.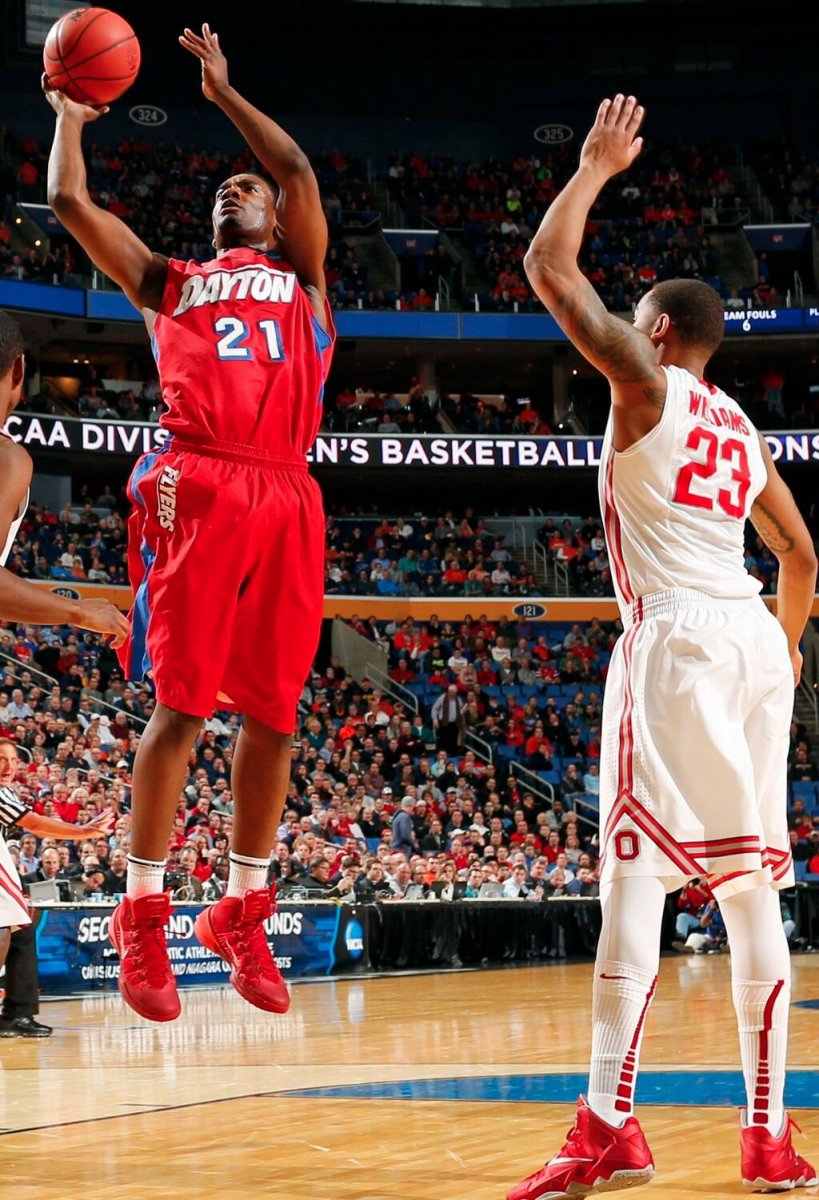 As often as Amir vanishes during games it's impossible for a 6'11" frame to disappear anywhere else. That's the plight for all humans of exceptional size: It's hard to ever feel normal and impossible to disappear in a crowd. Everyone not only sees tall people; they stare at them.
It's difficult to imagine not liking basketball at that size for those of us who teeter less than six feet above the ground. We would gladly make basketball our religion if we were equipped with that kind of height. Granted, we probably don't fully appreciate the gift of being average and quietly blending into a crowd either.
He is nearly seven feet tall, which in America practically requires him to play the sport. What if he doesn't like it?
Amir consistently plays reluctant basketball as though it's a punishment he's serving as part of his sentence for being tall. His performance is further burdened by two things he never asked for: A blue chip ranking coming out of high school and a chorus from his team begging him to be a high-motor athlete, something he clearly is not.
Some guys just aren't capable of being fiery. Pretending to be someone else is exhausting.
The conclusion of any player's college career generally produces some sort of epitaph and it's a little too easy to label Amir a bust for failing to perform at the level scouts expected him to. Bust conveniently lays the fault on the player for being overrated by those scouts. Those scouts who overrated him four years ago get to quietly blend into the crowd. He gets the epitaph.
Amir never asked for those four stars, and based on how he plays they're probably not the only things he didn't ask for yet still was forced to receive. Short people often wish they were taller; perhaps those height wishes go both ways.
Regardless, wishing doesn't work - it never has. It's an empty, fruitless exercise. When will Amir finally get it? That's just another wish disguised as a question.
Perhaps Amir is the one who gets it. Maybe we just don't get him.