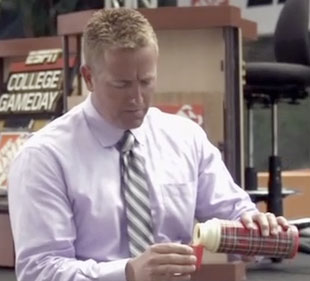 Friend of the blog, Officer Polgar of the Columbus Police Department, wrote in to let us know about a fundraiser event the CPD baseball team is putting together in conjunction with Getting Behind the Badge, a charity that seeks to assist families that lose an officer/fireman in the line of duty.
This Thursday from 7:30-10pm at Park Street Patio (Map), Kirk Herbstreit, Rick Nash, Mike Commodore and others will be your VIP bartenders for the evening.
Though Herbie's probably looking forward to drunks saddling up in front of him all night to explain how to fix the Buckeye offense/defense/uniforms, we can imagine Commodore and especially Nash might be popular mixologists in town these days.
Tickets for the event can be purchased at the door for $10. For more information, contact Scott at polgar115 (at) yahoo.com.