It is the teen signature day, so today's Skull Session will be slightly abbreviated on account of the high school students that will be stealing my internet thunder just two hours after publication.
That said, you should all be following our full-time recruiting knower Zack Carpenter and his merry band of helpers – Dan Hope, Colin Hass-Hill, David Wertheim and Mick Walker – as they traverse the Buckeye state to bring you the latest Signing Day sightings.
Meanwhile, I will be posted up in my usual office – at home on my ass.
Word of the Day: Stripling.
 ON GOOD TERMS. Not only did Jeff Hafley have Ryan Day's blessing to leave Ohio State for Boston College, it seems it was at least partially Day's idea.
"I didn't plan on leaving (Ohio State) in a year," Hafley said. "That thought never entered my mind. But, you know, Ryan (Day) said to me months ago, when we started talking about my future, he said I'm going to have a chance to be a head coach. He said, 'BC, whenever it opens, I think you'd be a good fit. It'd be one you would certainly have to look at,' which meant a lot for me because I know Ryan Day loves this place and a lot of people here love him. Ryan and I are very similar. We have very similar beliefs both in family life and coaching-wise. So it meant a lot to me for him to say that."
For those unaware, Day coached at Boston College on three separate occasions, beginning as a GA from 2003-04, the wide receivers coach from 2007–11, and the offensive coordinator from 2013–14. So odds are, he knows who's a good fit for the program and who's not.
I know Urban Meyer stuck pretty strong to that two-year commitment between him and his assistants, but I think it's oddly refreshing that Day not only let his top assistant leave after just one year, but he suggested it.
It shows that he's got his coaches' backs and wants what's best for them, he's not just using them for wins. And that's probably going to help him attract talent in the long run.
 BEST OF THE DECADE. It's not exactly breaking news that Ohio State has been the Big Ten's best team this decade, but it's somehow more lopsided than I even expected. I mean, second-place Wisconsin has double the losses in a ten-year span.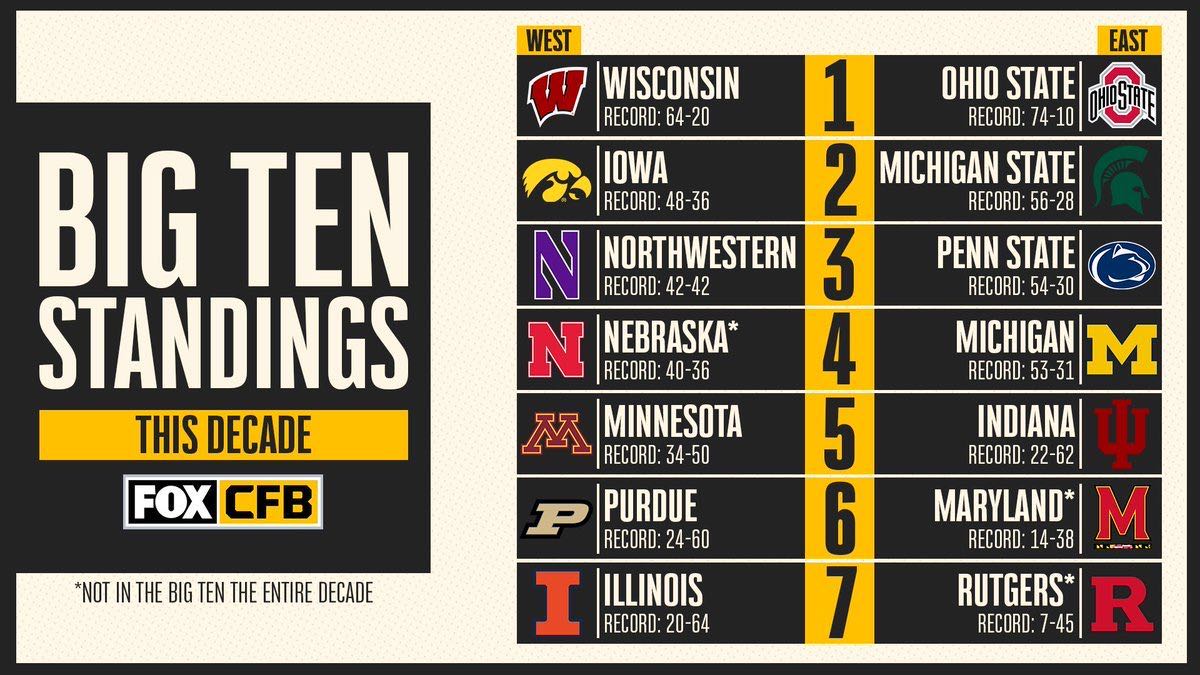 The Buckeyes only lost 10 conference games in 10 years, and half of them came in a year when they didn't have a full-time head coach. That's mind numbing.
And if you look at today's signing class, (and last year's, and the year before that, and the year before that...) it doesn't look like this is going to change anytime soon.
 DAWAND JONES MEETS A FAN. Some dreams came true last night for a starstruck fan as Buster Douglas got to meet Dawand Jones.
Dawand Jones meets Buster Douglas. Gonna need to see him in the ring now. pic.twitter.com/CoVgOQEYgE

— Colin Hass-Hill (@chasshill) December 18, 2019
Jones needs to hop in the ring and give it a shot. Three-sport athletes are rare – 6-foot-8, 340-pound three-sport athletes are virtually nonexistent.
 NOT STICKING TO SPORTS. A groom is beaten to death by wedding crashers at his reception... The oldest Arby's employee in the United States retires at age 95... You might be literally buying trash on Amazon... What would high-speed trains do for the United States transportation system?