Our nightmare is almost over: We are one month away from Buckeye football.
ICYMI
Word of the Day: Tristful.
 "STUPID NUMBERS." Ryan Day's doing everything he can to temper expectations about Justin Fields (we've even got a faux quarterback competition!), but ESPN's David Pollack ain't going to play that game. He's calling it as he sees it, and what he sees is extremely, extremely good.
Here's a transcript of what he said about Fields on ESPN's College Football Live on Tuesday, courtesy of Sam Hellman of 247 Sports:
"Justin Fields is going to put up stupid numbers. It's not all to do with Justin Fields, but how about the weapons around him? We know he's going to have great weapons. I'm just telling you, this kid is 6-foot-3, 230 pounds. He runs with some angst, some hatred in his heart. He is going to be more JT Barrett than Dwayne Haskins, and they're going to count on him running the football. He's going to spread it around to weapons. Highlight plays and video-game numbers will be put up in Columbus, Ohio."
There's a strong group of Buckeye fans who vocally loathe the quarterback run, but I cannot express to you how stoked I am to see it back in the offense this season.
And yeah, "video game numbers" is probably an extremely fair assessment. I see Fields as an average of Braxton Miller, J.T. Barrett, and Dwayne Haskins, and with that, it's a borderline crime we won't get an NCAA football game to use him.
 THE TALENT IS THERE. Ryan Day is pretty optimistic about the defense this year and the reason is pretty simple: he's got damn good players.
From Marcus Hartman of the Dayton Daily News:
"I think we have good players, a good staff, a good scheme," the new Ohio State coach said at Big Ten Media Days in Chicago. "When I go to bed at night, I think we should be pretty good."

In terms of raw numbers, there is a big gap between the 2018 Ohio State defense and "pretty good."

Last year the Buckeyes tied for 51st in the country in points allowed per game (25.5) and 72nd in total yards yielded (403.4), though both figures are the highest in program history.

Advanced stats from Football Outsiders make the unit look better, but the No. 26 ranking still represents a significant drop following three consecutive seasons in the top 10.

So what is the source of Day's optimism?

"I don't know if there are better players out there in the country," he said. "I'd like to see them."
I mean, on paper, he ain't wrong.
The defense may not have lived up to expectations last year (by being the worst defense in program history in many statistical areas) so it's easy to forget that he's technically inheriting what might be the most talented Buckeye team – top to bottom – of all time.
I mean, the 2017 and 2018 classes were the two highest-rated classes in the recruiting rankings era, and those guys are entering their second and third years. And it's not like those classes were offense-heavy or anything – six of the eight five-star players signed during that span were on the defensive side of the ball.
The talent is there. Hell, you could argue there's more pure talent to work with than there's been the past two decades. It's just up to the coaches to put it together now.
 WHAC GETS A FACELIFT. It just got a little better to be a Buckeye.
New digs #GoBucks pic.twitter.com/cPUUPl9vQp

— Ohio State Football (@OhioStateFB) July 30, 2019
The basketball (half) court got a much-needed makeover, they added some arcade games, what appears to be a virtual reality station and an in-house barber shop. All of that rules.
Why do the players need VR technology and video games? They should be studying film!
 THIS. IS. JULY. But it's always March if you're Joe Lunardi.
While we're all prepping our hearts for position battles, prognosticating Heisman contenders,  Lunardi is out here doing what he does best: making extremely early fake brackets for our consumption.
From ESPN: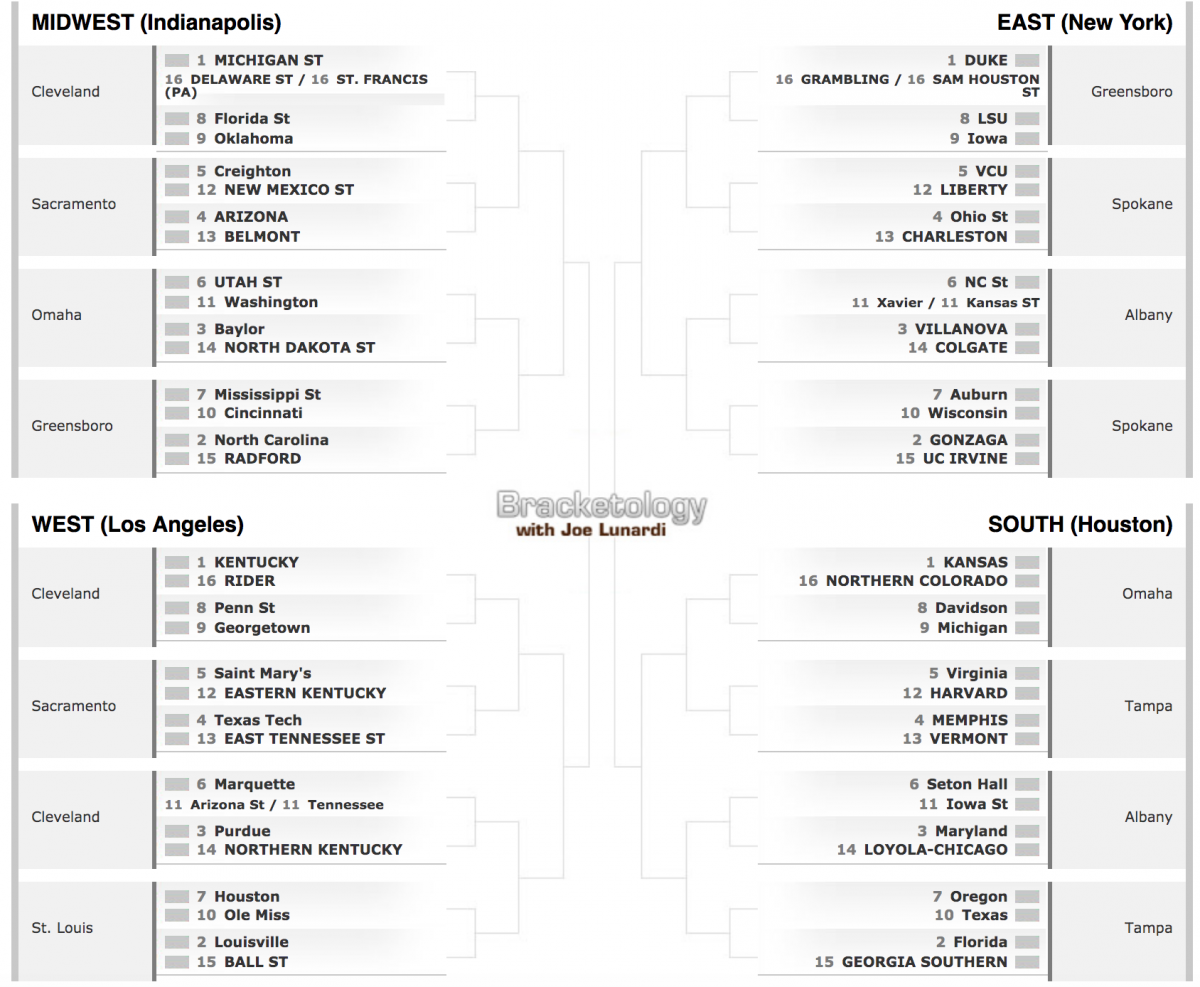 Honestly, let's just put this down in ink and start the tournament in November. Lunardi has already told us what the bracket will be, who are we to question him?
 WE NEED TO TALK. I have never in my life been more baffled by the poll results here on Eleven Warriors dot com.
Somehow, 46 percent of you think that Ohio State's current shoulder stripes are better than the gray stripes of the uniforms worn during the College Football Playoff.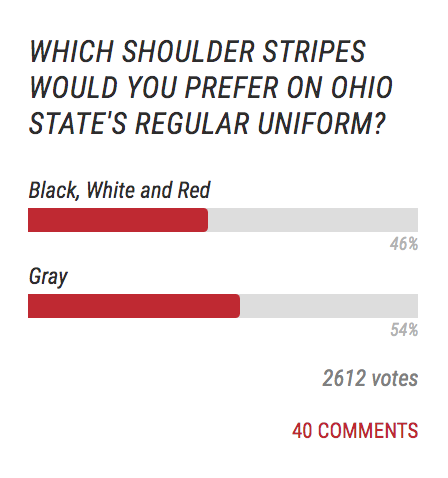 To be clear, I'm not mad at y'all for having opinions. You can think what you'd like. It's just as someone paid to read comments sections and fan opinions, I thought I had a decent pulse about what you like, and based on what I read, I thought this would be an absolute blowout in favor of the gray.
I've never in my life come across a person who genuinely prefers the current stripe situation to the gray stripe, and reading the comments on the poll, it sounds like nobody else has either.
But apparently you exist, so show yourselves! Do not be afraid, you are evidently not alone.
 NOT STICKING TO SPORTS. Don't hold your breath on humans colonizing Mars... An offbeat approach to bonding with cats... The forgotten "wolf children" of World War II... DNA reveals that Philistines – the Biblical enemies of the Israelites – were European... Wasps are living through winter and building "super nests" in Alabama... Drug smugglers call police after getting trapped in a shipping container full of cocaine... Dark mode isn't as good for your eyes as you believe...