Here is your near daily reminder that Drue Chrisman is the most fascinating player in college football.
Beil! This man bout to go off this year #IHoldHisBalls https://t.co/zuDxLynDJK

— Drue Chrisman (@DChrisman91) July 16, 2019
He may not be Kerry Coombs, but that's some strong hashtag game.
ICYMI
Word of the Day: Sciamachy.
 ROTHSTEIN GETS B1G. We're still a comfortable distance from basketball season, but don't you dare tell that Jon Rothstein.
The world's leading college basketball knower presumably got a bit excited yesterday and gave us an impromptu Big Ten preview with nothing more than a storm of tweets on his personal Twitter account.
God bless that man.
Here are his #takes:
Big Ten Offseason Power Rankings:

1. Michigan State
2. Maryland
3. Purdue
4. Ohio State
5. Penn State
6. Wisconsin
7. Illinois
8. Iowa
9. Michigan
10. Indiana
11. Rutgers
12. Nebraska
13. Minnesota
14. Northwestern

— Jon Rothstein (@JonRothstein) July 15, 2019
Big Ten Preseason First Team:

Cassius Winston, Michigan State
Anthony Cowan, Maryland
Ayo Dosunmu, Illinois
Lamar Stevens, Penn State
Kaleb Wesson, Ohio State

— Jon Rothstein (@JonRothstein) July 15, 2019
10 Impact Big Ten Freshmen (in no particular order):

Trayce Jackson-Davis, IU
Rocket Watts, Michigan St
Malik Hall, Michigan St
Chol Marial, Maryland
Makhi Mitchell, Maryland
Donta Scott, Maryland
D.J. Carton, OSU
E.J. Liddell, OSU
Kofi Cockburn, Illinois
Samari Curtis, Nebraska

— Jon Rothstein (@JonRothstein) July 15, 2019
10 Impact Big Ten Transfers (in no particular order):

C.J. Walker, OSU
Jahaad Proctor, Purdue
Micah Potter, Wisconsin
Izaiah Brockington, PSU
Joey Brunk, IU
Cam Mack, Nebraska (JUCO)
Jervay Green, Nebraska (JUCO)
Marcus Carr, Minnesota
Jacob Young, RU
Akwasi Yeboah, RU

— Jon Rothstein (@JonRothstein) July 15, 2019
10 Big Ten Breakout Players (in no particular order):

Aaron Henry, Michigan State
Trevion Williams, Purdue
Aaron Wiggins, Maryland
Luther Muhammad, OSU
Nate Reuvers, Wisconsin
Myles Dread, PSU
Isaiah Livers, Michigan
Connor McCaffery, Iowa
Myles Johnson, Rutgers
Rob Phinisee, IU

— Jon Rothstein (@JonRothstein) July 15, 2019
Rothstein hit on pretty much everything I could think of – because of course he did – and honestly, I'm now more into this Ohio State basketball season than I was before. Picking the Bucks as the No. 4 team in the Big Ten with a first-team All-Big Ten player and three impact newcomers? Yeah, I'm in.
And I think the wildest part is that three of the five Buckeyes he mentioned haven't even played a minute at Ohio State yet.
Hell, I've been yearning for football for months, but maybe I'm actually ready for basketball season too?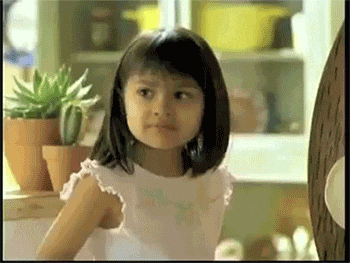 "We sleep in May."
 GETTING CRAFTY. The Team Formerly Known As Scarlet & Gray is trotting into The Basketball Tournament without Jared Sullinger this year, which certainly sucks for their chances of winning the whole thing.
But at least they've still got the Rosie Cheeked Assassin. who Carmine Carcieri of ESPN is tabbing as the team's best player.
Aaron Craft, Carmen's Crew (Ohio State alumni) 

Craft has been an elite on-ball defender dating back to his four-year career at Ohio State, as he was a two-time Big Ten Defensive Player of the Year. That toughness and stingy mentality helped him win a championship in the NBA's developmental league (now known as the G League) in 2015 and the French Leaders Cup (2018) while claiming an award for Pro A Best Defender.
One great thing about this tournament is that you get to see how the players have developed, and 9 times out of 10, they're just better versions of the players they were in college.
In Craft's case, that's absolutely true. And his jump shot ain't completely broke anymore, which is good news given that he's a professional basketball player.
 FIRST-YEAR STARTER? When Michael Jordan was taken by the Bengals in the fourth round, it looked like he wouldn't get a real shot at a starting spot until the 2020 season.
But then – in true Bengals fashion – the team's best interior lineman retired two months before the start of the season.
Bengals G Clint Boling announced his retirement from the NFL. Boling joined the Bengals in 2011 as a fourth-round draft selection (101st overall) out of the University of Georgia.

— Adam Schefter (@AdamSchefter) July 15, 2019
So, that leaves a gaping hole in the line that needs filling, and – again, in true Bengals fashion – the other options aren't great!
Here's a look at the projected starting lineup, using a brand new, ultra-scientific predictive statistical metric called a Madden Rating.
Bengals projected OL

LT: Cordy Glenn - 74
LG: Christian Westerman - 59
C: Billy Price - 71
RG: John Miller - 70
RT: Bobby Hart - 64

OL Notables: Redmond 64, Hopkins 63, Jonah Williams 72

— JG (@JoeGoodberry) July 15, 2019
Jordan's rating is 58 overall – recklessly low for an All-American – which is still miraculously just one point away from a projected starter's rating (You're damn right I'm using Madden ratings to illustrate why Michael Jordan could start this year. This is my show).
Basically, the Bengals' offensive line is kind of looking like a dumpster fire, and I earnestly believe Jordan is better than he's getting credit.
In other words, please help my bad football team, Michael Jordan. 
 BEST DAMN PILOT IN THE LAND. Capt. Kyle Oliver used to march in formation in Ohio Stadium. Now, he still does formations, just at mach 2 a few thousand feet in the air.
See, Oliver is a proper American badass with his military career and he's now joining some of the elite pilots in the world on the Thunderbirds stunt team.
From an Ohio State release:
Through the length of his career, however, Oliver never let go of his Thunderbirds aspiration.

"It's always something I've wanted to do, and I told my leadership all along that that's what I wanted to do," he said.

Oliver went through a lengthy application and interview process. His flying record was scrutinized, he was interviewed by Air Force officers and current Thunderbirds pilots, and he spent five days with the Thunderbirds team during an event. At the end of it all, Oliver was selected.

Oliver is designated Thunderbird No. 6 and will be the team's opposing solo pilot. The position requires him to perform some of the more technical, high-performance aerial maneuvers that showcase the maximum capabilities of the F-16, the jet flown by the Thunderbirds. He'll also perform high-speed passes and formations with the team's lead solo pilot.

...

Oliver has plenty of experience performing complex and spectacular maneuvers in front of big crowds. As a member of TBDBITL, he learned how a high-quality performance relies on concentration, commitment and teamwork.

"I think it set me up for success from day one," he said. "Whether a show is on the football field or in the air, it takes dedication, an incredible amount of focus and an unparalleled amount of trust in the people around you."
I've got vivid memories of watching the thunderbirds at the Dayton air show when I was a kid, thinking those guys were absolute rockstars, and I can't say I've ever completely shaken that feeling. Capt. Oliver's a living legend in my mind.
 BUCKEYE GUITAR. We've found it. Thanks to our beloved reader Nathan, we have now laid eyes on the world's most beautiful guitar, belonging to Seth Morrison of the Christian rock band Skillet.
Yesssss! Thanks guys! Big follower here

— Seth Morrison (@MorrisonSeth) July 15, 2019
I have a fine collection of guitars myself, but I can't say any of mine of a helmet stripe or Buckeye leaves. I guess I may have to change that. I can't have a *checks notes* Grammy nominated artist and Billboard Music Award winner showing me up.
 NOT STICKING TO SPORTS. The story of air traffic controllers, America's most stressful desk job... The risky business of commercial hallucinogenic retreats... A chess grandmaster's success was "unreal," until he was caught in the bathroom with a phone... Getting paid to improve rich kids' personalities on their college applications... Why there are so many different movie formats... Old Town Road is helping kids learn classical guitar...