One week until Ohio State returns to our lives. If you start drinking now you should put yourself in a coma by Friday and wake up feeling refreshed by Thursday morning.
ICYMI:
Word of the Day: Naïf.
 HERBIE CALLS IT LIKE HE SEES IT. Ohio State has placed many former Buckeyes into the media—from Eddie George to me.
But Kirk Herbstreit is the most unbiased. How does he compartmentalize the passion you know he feels? I'll never know.
Regardless, I rejoiced yesterday when Herbie picked the ol' local team to tax Alabama for the 2017 title.
From 247sports.com:
Herbstreit believes Alabama, Ohio State, USC and Florida State will make the four-team playoff, and he has the Buckeyes beating the Crimson Tide in the national championship game.

"Even though they are meeting in Week 1, I have both Alabama and Florida State in my College Football Playoff," Herbstreit said in a conference call on Wednesday afternoon.
I'd love to watch the Buckeyes dump Bama for another title, but I disagree with the playoff field. Every year the participants seem clearcut before the season, and every year there's at least one dark horse.
 LET SLIP THE LINEMEN OF WAR. Ohio State's defensive linemen weren't known for sacks last season. That was due to Luke Fickell's scheme, which emphasized linebackers making plays close to the line of scrimmage.
Schiano's scheme will space out the line and allow them to rush the passer on first and second down. Expect sacks.
From landgrantholyland.com:
Normally preseason player comments about the defense playing more aggressively are pretty meaningless, but the comments here are evidence for an actual tactical change, albeit a small one: the wider pre-snap alignment.

It's possible that the defensive line's mindset has changed now that the Buckeyes have to again replace 3⁄4 of the secondary. While Denzel Ward, Damon Arnette, Jordan Fuller, and Erick Smith all seem to be high-quality players, none seem to possess Malik Hooker's elite athleticism and centerfield capabilities. The defensive line's focus might have shifted slightly away from setting up interceptions and to getting after the quarterback.

So it will be worth following the interception-to-sack ratio again this season: if it falls (somewhere between .32-.56, where it was the previous two seasons), but the pass defense remains top-ten in the S&P+, then that might be evidence of a successful tactical shift from the Buckeyes' defensive line given the secondary and line personnel in 2017.
Once the Buckeyes blood the inexperienced secondary... look out, opposing offenses. There will not be an offensive weakness they can't exploit. (Also: I'M TIRED OF TYPING THIS SHIT. I'VE DONE IT ALL SUMMER. CAN WE JUST PLAY THE DAMN GAME TONIGHT!?)
 CLARETT AT IT AGAIN. Maurice Clarett came on the Dubcast in March with a dream of supplying 800 bikes to at-risk youth in Youngstown. He admitted it was a tall task.
Five months later, Clarett did as he promised: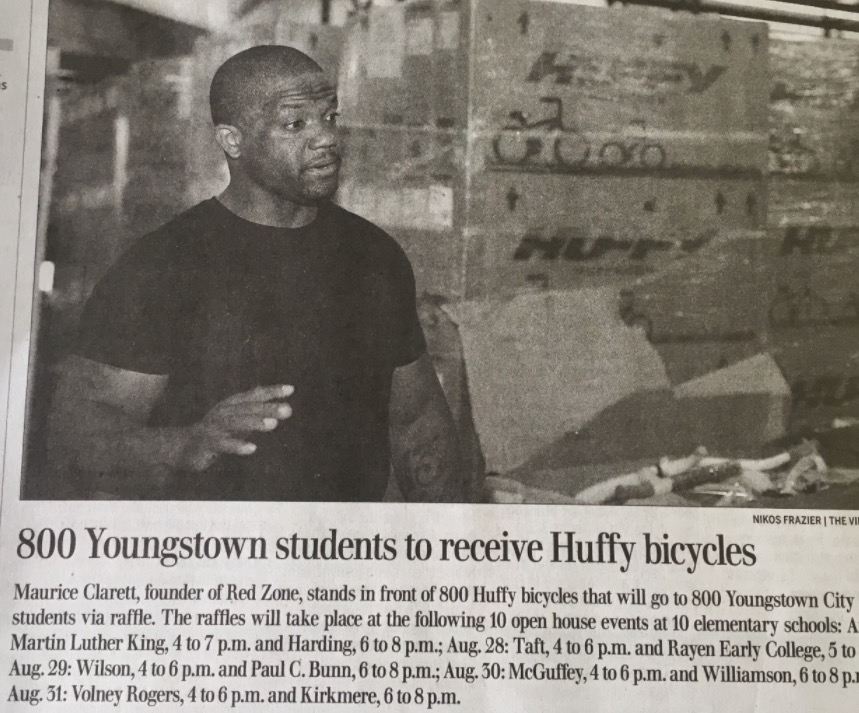 Not only did Clarett acquire 800 bikes, he got all of them assembled as well. They'll be delivered to kids who will ride them to school and activities over the next two weeks.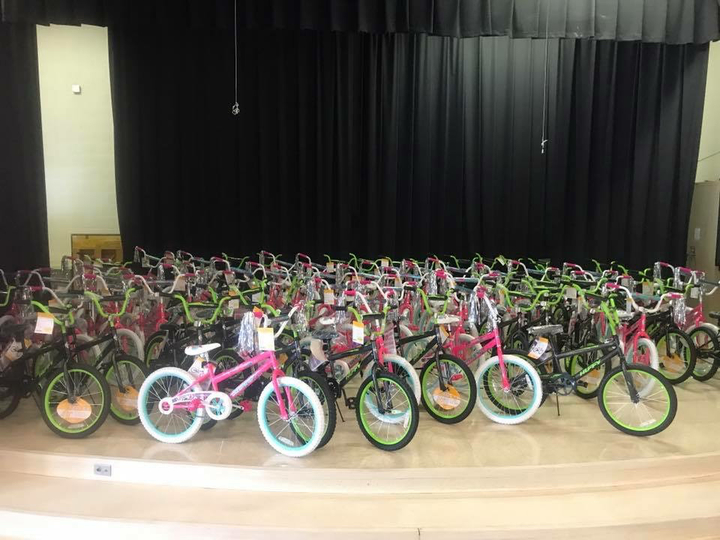 Despite loathing wannabe Lance Armstrongs that whip around my neighborhood like it's a Tour de France stage, I fondly remember owning a bike as a youth. It's a staple of American childhood.
 OK, NERDS. Northwestern won't win more than six games this season, but at least it has a cool practice field:
Are you kidding me with this view? These new Northwestern facilities were done right: pic.twitter.com/7x0JGtM3VK

— Alex Roux (@arouxBTN) August 23, 2017

Impressive camerawork making it seem the water of Lake Michigan is blue.
Now let's see that same shot in December with a Great Lakes winter storm coming ashore. Bet it won't look that scenic.
 HEISENBERG SEASON Y'ALL. Urban Meyer FaceTimed with 2019 five-star Georgia receiver Jashawn Sheffield yesterday. Meyer's offseason gruff resembles that of a late methamphetamine kingpin from New Mexico:
August 23, 2017
No wonder Herbie is all-in on the Bucks. He sees the reckoning en route to the enemies of our great state.
 THOSE WMDs. Tig Notaro: Louis C.K. needs to "handle" sexual misconduct rumors... The best photos and videos of the solar eclipse... What you should know about repairing your iPhone... Inside the Texas Quarterback Factory... Have smartphones destroyed a generation?