Don't worry, Cavaliers fans, Evan Turner approves of your team's trade:
Great deal by Cleveland...they get Jae crowder too?? That's an underrated move!

— Evan Turner (@thekidet) August 23, 2017
If it doesn't work out LeBron can always come play tight for the world champion Browns.
ICYMI:
Word of the Day: Tête-à-tête.
 BIG, IF TRUE. Hand Ohio State another title, please. An arbitrary ESPN ranking named Buckeye fans as the happiest fanbase in America on Tuesday.
From espn.com: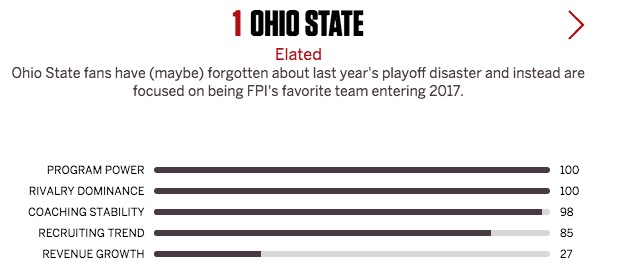 The rest of the Top 10: 
Florida State
Alabama
Louisville
Kansas State
Oklahoma
Stanford
Clemson
Northwestern
ESPN should try reading the comments here after an underwhelming performance against an unranked foe (or worse, a loss). Ohio State went 12-1 two years ago and ended with a double-kill of Michigan and Notre Dame.
We acted like we were being dragged across a bed of hot coals. You would have thought our team got waxed in the TaxSlayer.com Bowl all over again.
So yes, Ohio State fans have a lot to be happy about. But we don't act like it unless our team is winning. Anything that ranks the Northwestern fan experience above Michigan's cannot be total trash, though.
 IMPRESSIVE JTB STAT. J.T. Barrett completed 61 percent of his passes in 2016—down three points from his breakout 2014 season. 
If you take away the drops, throw aways, spiked balls, batted passes, and passes in which a defender hit Barrett as he threw, that jumps to a sterling 78 percent.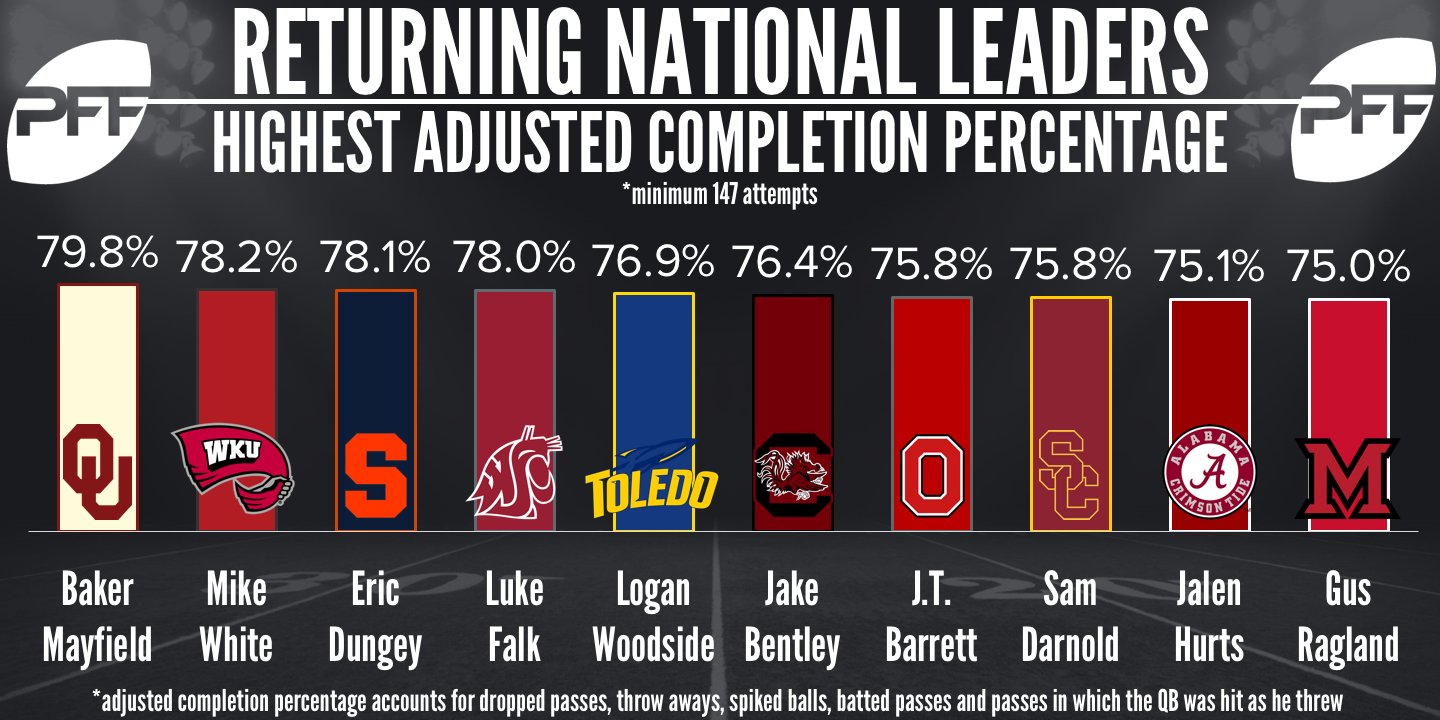 Just give the man some protection and let him go to work.
 BAKER THE TOP DOG. Ohio State is loaded with potential NFL prospects. This much is known. But who is the top prospect?
From Bleacher Report draft guru Matt Miller:
Jerome Baker. Potential top 15 player and elite WLB prospect https://t.co/7TW0KZHHql

— Matt Miller (@nfldraftscout) August 23, 2017
On another timeline, Baker is preparing for Michigan as a Florida linebacker. I will be forever grateful to the Gators for firing Will Muschamp and opening the door for Urban Meyer to flip him back to the good guys.
 FOLKS,,, College football returns this weekend featuring teams that aren't Ohio State. It's actually the Biblical definition of adultery to watch another team before the local one.
Instead, here's a CFB hype video to help you pass the time:
 THOSE WMDs. When Silicon Valley took over journalism... Secret life of a book... Kazakhstan's ancient sport for modern times... Boxing's future riding on Mayweather-McGregor.