Is the owner of Bibibop Asian Grill reading this? Because I want to kiss your feet and build a statue of you. It will be a very small statue... maybe more of a trinket... but it's the only way I know how to repay my debt. (Other than working, which is something I've dedicated my life against.)

BOVADA LIKES THE BUCKS. Is there anything more American than gambling on college football? I say no. SO LET'S TALK SOME ODDS.
FSU, Ohio State, Oregon, Alabama most likely to reach @CFBPlayoff says @BovadaLV odds

— Brett McMurphy (@McMurphyESPN) May 28, 2014
Latest CFB playoff odds via @BovadaLV pic.twitter.com/PqueAQ3Xp3

— Chip Patterson (@Chip_Patterson) May 28, 2014
Don't look now, but the B1G is on the come-up! Wouldn't it be great if the Big Ten rattled off eight playoff championships in a row? I'll tell you this much: championships won through a playoff will mean a lot more in the long run than those won through a single game arranged by a computer alogarithm. 

GIBSON SAYS BUCKS WANT TWO. Torrance Gibson, for those (three) people unaware, is the No. 1 dual-threat quarterback in the 2015 class. With the surprise commitment of Athens' Joe Burrow, many wondered how it would affect the recruitment of the electric Floridian.
It was reported yesterday by 24/7 ($) that Gibson had reached out to the recruiting service to change his Ohio State thermometer from "warmer" to "warm." Auburn and Tennessee are now "warmer" while OSU and LSU are merely warm. (I love recruiting in the year 2014, you guys.)
Yet, it appears we can cool some jets. From Ari Wasserman of The Northeast Media Group:
"This is a business," he said. "[Burrow's commitment] really doesn't have an effect on me. I'll go out and give the best that I can and take the starting position. I'm not afraid of competition. You know I love competition. The best man will win.

"I reached out to them and they said they're looking to take two quarterbacks." 

Ohio State was listed No. 4 on Gibson's initial top 15, but he said the Buckeyes are only that low because he has yet to visit Columbus. He still plans to use one of his five official visits on Ohio State. 
I suppose it's nice to see a 6'4" teen who runs a 4.5 isn't shying away from competition. 
And I know some people don't like how a teenager is handling his recruitment as the No. 1 dual-threat quarterback in the country, but it's athletes like Gibson on which championships are built.  

DONTE WHITNER KNOWS SOME HITTERS. The Browns paid former Ohio State great Donte Whitner millions of dollars to return to Cleveland. For those wondering, Whitner is still one of the more intimidating hitters in the league, and he has no plans of changing.
From Tom Reed of The Northeast Media Group:
While the new Browns strong safety realizes personal fouls are costly, he said they can be worth the price when delivered properly.

"We'll take 15 yards to instill some fear in somebody, but we are going to do it in a legal way," Whitner said Wednesday after practice. "We're not going to lead with the crown of our helmet. We're going to lead with our shoulder pads, we're going to wrap, but we are going to hit people.

"You're not going to be able to run through this defense."
Donte Whitner is going to lose so much money this year to fines, and it's going to be awesome.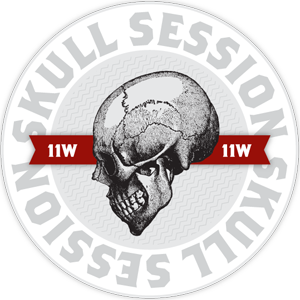 RICH ROD TO WVU? The University of Arizona has proved the "one man's trash is another man's treasure" adage with the hiring Rich Rodriguez. Since being hired in 2011, Rodriguez has posted a 16-10 record for the Wildcats and won them two bowl games. He's also proved he could give Nic Cage a run for his money as the best actor in the western hemisphere.
(Michigan, on the other hand, is 15-11 in the last two years and has failed to even win the Buffalo Wild Wings Bowl.) 
Arizona is so enamored with the direction of their program, they locked our old friend up to a contract extension through 2019. 
Although, his new contract does contain this interesting stipulation:
Hmm. Rich Rodriguez's extended contract has a buyout that doubles if he leaves Arizona for WVU after this season. pic.twitter.com/RFRe5um6KC

— Mike Casazza (@mikecasazza) May 28, 2014
Rodriguez heading back to Morgantown would be akin to LeBron James returning to Cleveland (which apparently the Cavs are banking on). How would West Virginians react? I don't know because I don't know any West Virginians.
Personally, I don't care where Rodriguez ends up. I'm merely hoping he continues to win games and is eventually inducted into the College Football Hall of Fame. That way, Michigan would become the school that fired a Hall of Famer in order to hire a coach who couldn't win a MAC championship.
So cheers to ol' Dickie Rodriguez. He will always be welcome in Columbus and should never have to buy a meal here again.

MY NAME IS MY NAME. As I've stated before, I don't read MGoBlog, in small part because I don't enjoy reading sites that look like they were designed in memoriam to Geocities.
But last night, I got tipped off about my name being thrown around on MGoBlog in regards to my defense of Sammy Silverman:
And we all had a laugh at this funny old world and moved on. Except perpetually aggrieved DJ Byrnes, who rushed to his damsel's defense, sword in hand, reporting that anything without an Official Urban Meyer signature was fake. Weber, who probably didn't even notice the typos—the mind tends to gloss over such things—responded that an Ohio State coach sent it to him. So of course the thing to do in that situation is double down and call a recruit a liar.
It would appear this Brian Cook fella is perpetually aggrieved with your boy. In 2012, one of his writers tried fisking me about my calling out of Brady Hoke's offensive line recruiting. (I think I ended up on the right side of history on that one.)
In February, he had a hard time dealing with the cognitive dissonance created by Michigan basketball's hypocrisy. This was a watershed moment, as it was the first time I was pegged as "perpetually aggrieved." And now this.
First of all, I never reported anything. I am not a reporter or a journalist. My 11W user profile tries to emphasize this point.
Secondly, everybody knows Marionaires don't fight with swords. We're a cunning people who only fight with dirty tricks and unregistered assault rifles, as detailed in this ancient hieroglyph of the Marionaire-in-Chief, President Warren G. Harding.
Thirdly, here's what I said in an update of the piece, which was quoted in Cook's work:
So, there are three scenarios: 1) Stan Drayton is moonlighting as a graphics designer. 2) They're now sending out work lacking all the hallmarks of his other work. 3) Weber is fibbing to save himself some embarrassment.
I presented three scenarios. (Well, two, not including the obvious Stan Drayton jape.) Presenting two viable scenarios isn't "doubling down," although I see how the confusion could arise since both things deal with the number two. (Math isn't my forte either.)
I also specifically used the word "fibbing" because it's a much hollower word than "lying." Pedantic, perhaps, but as a writer, I always attempt to pick my words with caution.
Speaking of caution — and before I go back to not reading MGoBlog until the next time "perpetually aggrieved" gets recycled next to my name — I'm going to leave this here as a fair warning:

THOSE WMDs. Lance Stephenson is a troll lord... The only "cinnamon challenge fail" you'll ever need to watch... PENNSYLVANIA STAND UP... Not a good look, Cobb County... Bert wants to brag about statistics... Highlights of famous people who can't throw a baseball... Gary Smith's 1996 SI piece on the aftermath of a high school star's sexual assault conviction... Best entries into National Geographic's Traveler Photo Contest... Bossman smokes cig while trying to break world record for being covered by the largest number of bees... I'm surprised this dog's heart didn't give out...