​I cried at the end of Major League in the theater, and I wasn't the only one.
The Ohio professional sports teams that captured my heart at a young age were the ones to the north and east of Columbus so as a child of the 1980s the only time I ever saw a Cleveland team win anything of consequence was when (sorry, spoilers) Jake Taylor's surprise bunt drove home Willie Mays Hayes to beat the Yankees.
I always thought Municipal Stadium should have hung a banner to recognize its 1989 American League East Champions. Philadelphia has a statue of its beloved fictional Italian boxing champion; Cleveland should be proud to recognize its own pretend heroes. Anaheim built an entire hockey franchise based on a Disney movie. There is an acceptable precedent for this.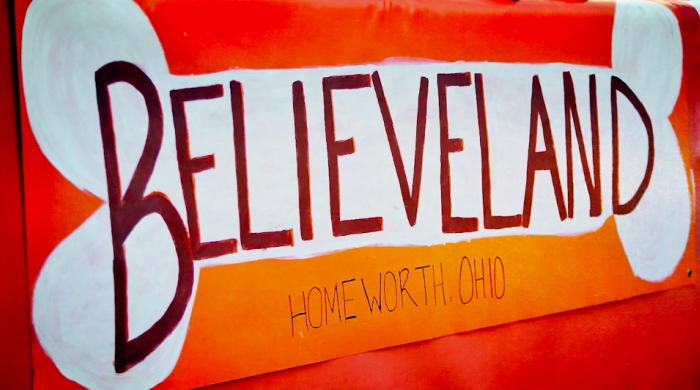 Over the course of Ohio State's decline under Earle Bruce through John Cooper's 11th hour futility, Cleveland built a great football team which had the misfortune of repeatedly running into John Elway. It fielded a great baseball team that ran into the Atlanta Braves dynasty. Around the same time Lou Brown's Indians were beating the Yankees, the Buckeyes' crowning achievement had been holding serve with Michigan. Then the 1990s arrived.
The Buckeyes beat the Wolverines just twice and suffered 11th hour collapses the likes of which would seem impossible had so many of us not had our hearts simultaneously intertwined with Cleveland sports. Cincinnati's fans got a World Series and a couple of Super Bowl trips over the prior decade. It was tough sledding for the rest of Ohio.
Cleveland's great basketball team also ran into Michael Jordan. The Cavs, Browns and Indians all suffered too many lean seasons. And there was Art Modell, Owner Zero for NFL billionaires' collective malfeasance and fleecing of the American taxpayer removing professional football from the city entirely. 
The backstory in Major League was a heartless Cleveland sports team owner trying to move a beloved team elsewhere. It eventually wins the pennant. Six years after Major League both of those things literally happened.
So it was with apprehension and a box of tissues that I previewed Believeland, the latest 30for30 documentary which debuts this Saturday at 9:30 Eastern on ESPN. Cleveland's teams - as Arsenio Hall points out in the film - famously own way too many lousy The events. The Drive and The Fumble are about Cleveland. The Shot is about Cleveland. The Decision is about Cleveland. They're all bad.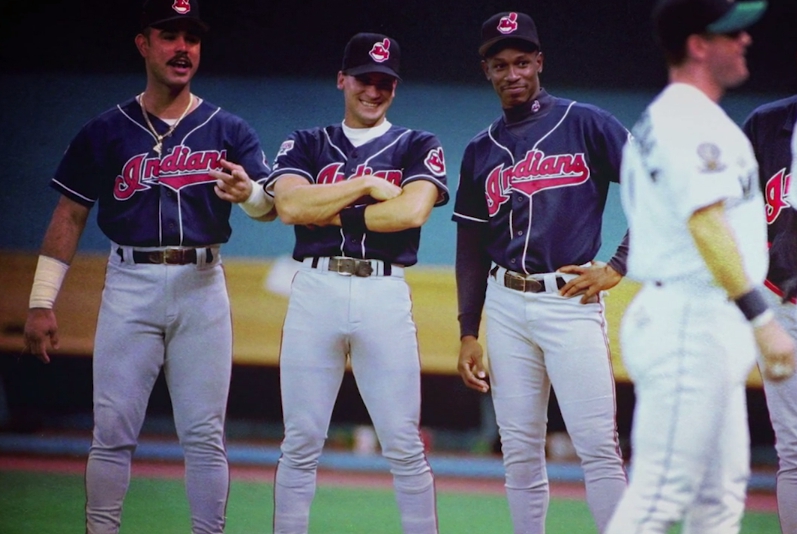 You can add The Slip and The Drop to that list for we million-plus Columbus/Cleveland sports teams crossovers, but those disasters are not part of the Believeland narrative which is confined to sports played no further away than the old Richfield Coliseum. The idea of voluntarily watching two hours of Craig Ehlo's eternal posterization, Jose Mesa's blown save, Earnest Byner's goal line fumble, Modell's duplicitous greed, Elway's unfortunate brilliance and LeBron James leaving [cheesy narrator voice] a hardscrapple rust belt town whose most recent championship predates the Lombardi Trophy wasn't something I would subject myself to without a Clockwork Orange arrangement.
And fortunately that isn't what Believeland is. This documentary was deliberately constructed by people who suffered through the stories that make up the documentary. Your first clue is Randy Newman's Burn On, which opens the film playing against bright scenic shots of the city that are rarely used to portray it.
That's the same song that opens Major League, as if to assure the audience this isn't going to be a two-hour punchline or even a eulogy. It's a sonnet. Of course there's underlying sadness throughout, but you can't help but appreciate the effort, enjoyment and pride that accompanies it through time. Believeland is a beautifully made, crisply edited and biting 90-minute Crying Jordan for the city of Cleveland. You cannot help but smile through the pain.
The case it makes for Northeast Ohio deserving better is powerful. It was once home to more Fortune 500 companies than San Francisco and Los Angeles metros combined. The Browns only stopped winning titles after Modell, a proud non-football guy, fired the team's namesake and greatest coach in Ohio football history. His last championship happened with the city in its decline, but nobody noticed it. When you win, nothing hurts.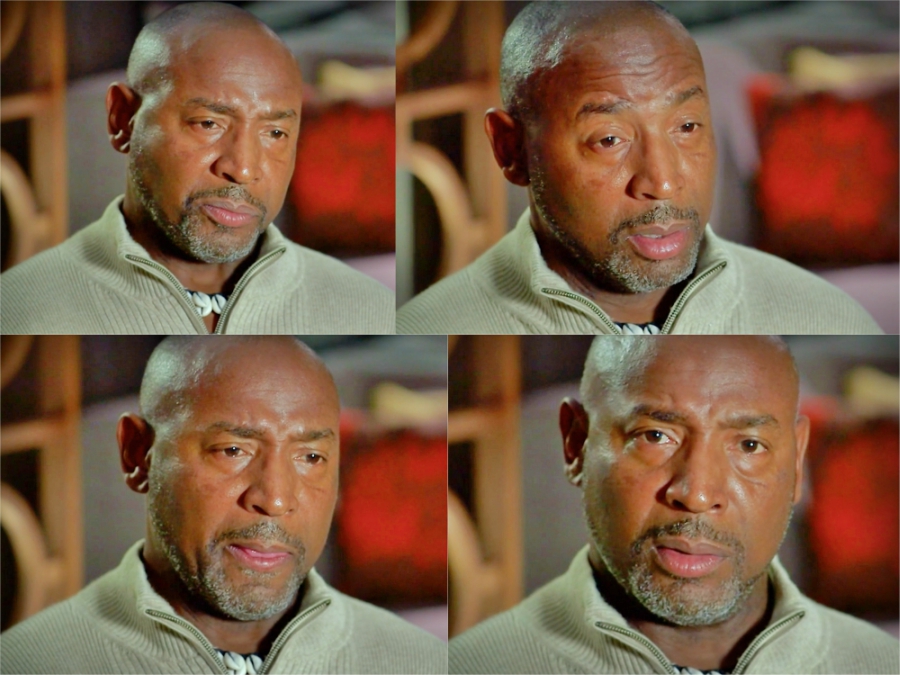 Cleveland wasn't alone in its decline. Mid-century powerhouse cities like Pittsburgh were also suffering, but during the 1970s it enjoyed two Pirates World Series titles as well as the Steelers dynasty - which transformed its regional team into a national one - and preserved if not elevated civic pride. Cleveland enjoyed nothing remotely approaching that.
But rather than dwelling on disappointment or jealousy, Cleveland's greatest teams that fell short are spoken of with love and admiration. This film puts far more emphasis on how they lived rather than the gruesome manner in which they died. The 1986 and 1987 Browns, the 1995 and 1997 Indians, the 2007 and 2015 Cavaliers - Northeast Ohio adored those teams. 
Their stories aren't anchored by their shortcomings, though it is incredibly hard to watch present-day Byner look directly into the viewer's eyes and apologize with his voice shaking for fumbling a sure touchdown 28 Januarys ago. There's grace in how Cleveland's best are celebrated, both in recognizing their excellence as well in how they deserve both forgiveness and adulation for carrying not only the burden of failing to complete a championship run but Cleveland's desperation to be on top again.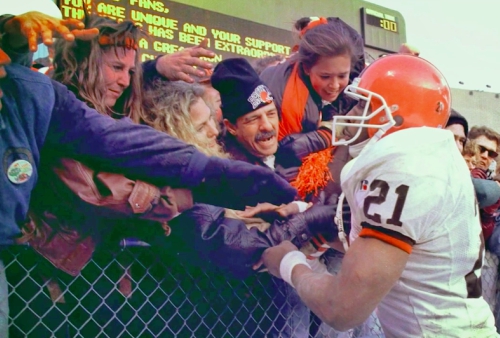 The visceral anger is rightfully reserved for Modell, who either engaged in accounting tricks or business incompetence to show that his NFL franchise with 30 years of stadium sellouts and brisk merchandise sales was losing money (the NFL eventually forced Modell to sell his stake in the Ravens because he was in the red in Baltimore too, despite a no-cost stadium lease, 100 percent of concessions and parking revenues, TV money and $25MM in taxpayer money).
But that didn't keep Modell from raising a Super Bowl trophy in Cleveland's face a few years after the Browns basically gave Bill Belichick to the New England Patriots while starting their franchise from scratch. It's hard to find the the favor in anything Modell did, and as part of its better judgement Believeland doesn't try to.
Conversely, LeBron's departure from and return to Ohio are given the sublime context of seeing him being cheered as a child, adolescent and adult by all of the same citizens. His impact on the local economy and civic mood are captured both before and after, and the unending belief that Cleveland will win something is the capstone on his return. Not even 20 years after the Cavs ran into Jordan they ran into Tim Duncan. They've since run into Steph Curry. Hey, not everyone can be as fortunate with the whimsical timing of the universe as the 1994-95 Houston Rockets. 
Believeland's sonnet is equal parts hope, forgiveness and celebration. Pain and decline are merely subtext, hanging well below the marquee. The reason those losses were so painful was because Northeast Ohio loved those teams too much it's impossible to look away or just get over it. It's an enriching, cathartic experience for any fan fearful of having deep scabs picked. There's no danger here.
I sent my feedback on the film to one of the producers, longtime Esquire writer and fellow native Ohioan and Big Ten grad Scott Raab who replied -
(Believeland's) toughest viewers will be the folks who've lived through it as fans, and rightly so.
Like the Northeast Ohio itself, those fans deserve better than a been-there-done-that rehash - and they get it, in spades. The only Cleveland sports movie that's ever had a better ending featured Wesley Snipes scoring from 2nd base on a bunt.
If you're having second thoughts, don't. Watch Believeland. You won't regret it. 
---
Believeland Trailers: Sports Pscyhe | This is Cleveland | LeBron is Back