Shaun Wade wasn't ready to move on quite yet. And because of that decision, Ohio State avoided a complete overhaul of its secondary.
Instead, with Jeff Okudah, Damon Arnette and Jordan Fuller moving on to the NFL, the Buckeyes will only mostly overhaul the defensive backfield. Easier? Sure. Easy? Not exactly.
With Jeff Hafley heading to take over the Boston College football program, whichever secondary coach – possibly Kerry Coombs – Ryan Day hires to run the defensive backfield will have to figure out how to make the most of a relatively inexperienced group that will have to replace three highly productive starters.
Wade remaining in school certainly makes that a more doable proposition, but the rest of the secondary will need to step up around him, so we take a look at the rest of the Buckeyes' defensive backs and who is else is most likely to play key roles for Ohio State's defense next season.
The Linchpin
Shaun Wade
Though he had the spotlight on him Saturday when he announced his decision to remain at Ohio State, Wade spent much of the past two seasons overshadowed by his fellow cornerbacks.
That won't be the case in the fall. He's the secondary's only returning starter, one of the most experienced players on the entire team, a likely captain and a potential first-round pick in the 2021 NFL draft.
Wade played in the slot for the majority of the past two seasons at Ohio State. But unless something unforeseen happens, he's expected to move outside from nickelback to cornerback, becoming the team's No. 1 cover corner. The rest of the defensive backfield will be built around Wade.
Likely Starter
Josh Proctor
In his first public comments following Jeff Hafley's departure, Day made it clear that Ohio State still plans to run a base defense with a single deep safety under whichever secondary coach is hired. With Fuller gone, rising junior Josh Proctor has the inside track to take over at that spot.
Dating back to the spring, teammates were naming Proctor as a standout in practices due to his range as a deep safety. Before the 2019 season began, Arnette compared his ball-hawk skills to those of Malik Hooker, Okudah said he makes an "Ed Reed-like impact" by forcing turnovers, and Wade said he has Jalen Ramsey-esque arms while playing like a "bigger and taller" version of Hooker. That's high, almost unattainable praise, since Hooker had possibly the most productive season ever by an Ohio State safety. Yet those comments show how much Proctor's teammates believe in his talent.
Because Hafley spent most of the season using Fuller as the sole deep safety, the 6-foot-2, 205-pound Proctor was on the field for only 123 snaps as a sophomore. Most of his meaningful playing time came when Ohio State went to a two-safety look against Michigan and Clemson. In that time, he both showcased his potential as a thumper and also missed a couple tackles – including a crucial missed tackle on Trevor Lawrence's 67-yard touchdown run in the Fiesta Bowl – highlighting an area that needs improvement.
With the incumbent gone, it's time for Proctor to earn the starting job Fuller has vacated.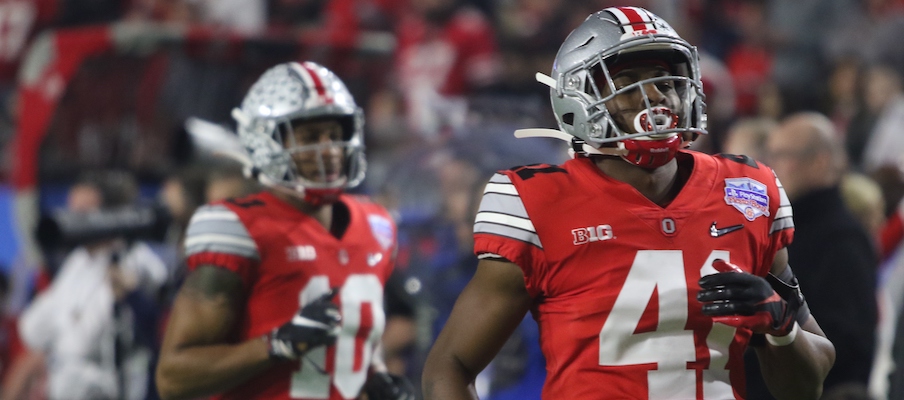 Potential Starters
Cameron Brown
With Wade likely moving from nickelback to cornerback, there's expected to be one other opening on the outside, and Cameron Brown is one of the two players – along with Sevyn Banks – who will enter the spring with the inside track.
Brown, a rising junior who converted from wide receiver to a defensive back shortly after arriving on campus, unexpectedly became the top backup cornerback in 2019, playing 254 snaps, the most outside of the three starters at the position. Finally healthy after tearing his hamstring as a freshman, he took to Hafley's teachings and rose up the depth chart, now positioning himself as a possible starter next season.
Once rated as the No. 323 overall prospect in the 2018 class, Brown doesn't have the recruiting pedigree of some of Ohio State's other cornerbacks. He does, however, have top-flight athleticism. He told Eleven Warriors that he ran a 4.3-second 40-yard dash last spring and believes he can clock a 4.2-second time.
Brown will have a chance to show that speed and his technical advancements over the next eight months as he tries to secure his first starting job. He should be viewed as one of the two frontrunners to start across from Wade.
Sevyn Banks
Ohio State could have a pair of Floridians starting at cornerback.
Banks, a rising junior, will compete with Brown and a couple others to start on the outside. Of course, if Kerry Coombs returns to Columbus as the secondary coach, it's worth noting that he has rotated cornerbacks in the past and could very well do so again.
Once rated the No. 221 overall prospect in the 2018 recruiting cycle, Banks' name initially came to the forefront of conversations about the future of the secondary when former defensive coordinator Greg Schiano said he "could be the next big-time corner here if he keeps developing" in the week leading up to the Rose Bowl at the end of the 2018 season. Banks then played 170 snaps as a sophomore, including 33 snaps against Michigan when Wade was sidelined by an injury.
Now, he'll compete with fellow third-year cornerback Brown for the chance to start opposite Wade.
Amir Riep
Provided Wade moves inside, as expected, rising senior Amir Riep should have the edge to start in the slot cornerback position that Wade manned for the majority of the 2019 season.
Riep served as Wade's primary backup at the position. So whenever Wade missed time, Riep came into the game, leading to 226 snaps this season, including 44 versus Michigan and 41 against Clemson in the Fiesta Bowl. Tigers quarterback Trevor Lawrence seemed to target him a couple times, but Riep held his ground well for the most part.
At 6-foot and 195 pounds, the Cincinnati native has experience playing both safety and cornerback, so he has enough cover skills to line up in the slot and some of the physicality that helped make Wade so productive last season. With Wade still on the team, Riep will have the added benefit of learning from the incumbent. Unless Ohio State calls an audible and keeps Wade in the slot, Riep will enter spring practices as the most likely nickelback starter.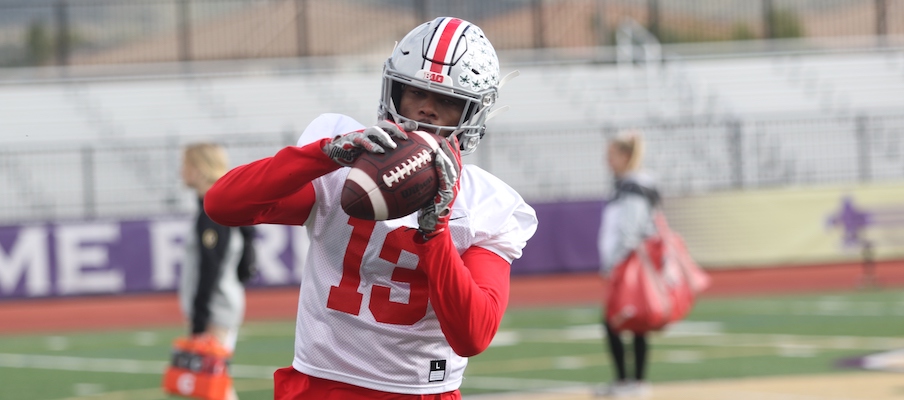 Wild Cards
Tyreke Johnson
Ohio State fans have often asked about Johnson over the past two years after he joined the Buckeyes as a five-star prospect from Jacksonville's Trinity Christian Academy, the same school that produced Wade, who happens to be his cousin.
Johnson, a 6-foot-1, 195-pound cornerback, only played two defensive snaps in a freshman season that led to a redshirt. After a torn lateral meniscus in one of his knees knocked him out of preseason camp, he returned to the field in the second week of his second season, but proceeded to play only 57 snaps this season, the eighth-most among cornerbacks.
Given his evaluations out of high school, there's plenty of reason to view him as somebody who could turn into a key contributor. That hasn't happened yet. With the defections of Arnette and Okudah, he should be considered a possible starter as an outside cornerback, but Brown and Banks were ahead of him on the depth chart in the fall and appear more likely to start in 2020 going into the spring.
Marcus Hooker
Should Proctor fail to lock up the starting safety spot, the door would open for Hooker, the younger brother of the safety to which Proctor has drawn comparisons.
The rising third-year sophomore played 82 defensive snaps in his second season in the program after playing only special teams in three games and redshirting as a freshman. Hooker's most important snaps came when Hafley turned to him as a second safety in the win versus the Wolverines.
After two relatively quiet seasons, Hooker has an outside shot at earning the starting safety job. Even if that doesn't happen, he'll likely enter the spring taking the majority of second-team reps, putting him in position to back up Proctor. Because of the situation, Hooker is somebody to watch as a possible under-the-radar riser in the offseason.
A Transfer
Ohio State hasn't been linked to any cornerbacks in the transfer portal. Yet based on Day's acquisitions last year of Justin Fields and Jonah Jackson from Georgia and Rutgers and how they thrived in their first year in Columbus, the possibility of adding a transfer with immediate eligibility who could step in as a starter in the defensive backfield shouldn't be discounted.
It worked on offense last year when Day saw potential weaknesses, and it could work on the defensive side of the ball this year, should the coaches see that as a path they want to go down.
Others to Know
Marcus Williamson
Since arriving at Ohio State as the No. 182 overall recruit in the 2017 cycle, Williamson has gotten lost in the shuffle.
The 5-foot-10, 180-pound cornerback played in 10 games off the bench as a freshman, saw time in five games as a sophomore before an injury cut his season short and then played 86 snaps as a junior in 2019. Now a rising senior, the Westerville native remains on the outside looking in. This spring, Williamson will have his last chance to earn the meaningful snaps he desires.
Bryson Shaw
With Proctor and Hooker ahead of him on the depth chart and Ohio State primarily playing with just one safety in the lineup, the likelihood of Shaw making a substantial impact on defense in 2020 seems small.
Still, given that the Buckeyes used two safeties in key moments late in the year, the opportunities could be there for Shaw if he makes a second-season rise onto the two-deep depth chart. He'll enter the spring with nearly a year spent in the football program but minimal on-field action. The 6-foot-2, 195-pound safety played six defensive snaps against Miami (Ohio) and played on special teams in two other games, taking a redshirt as a freshman.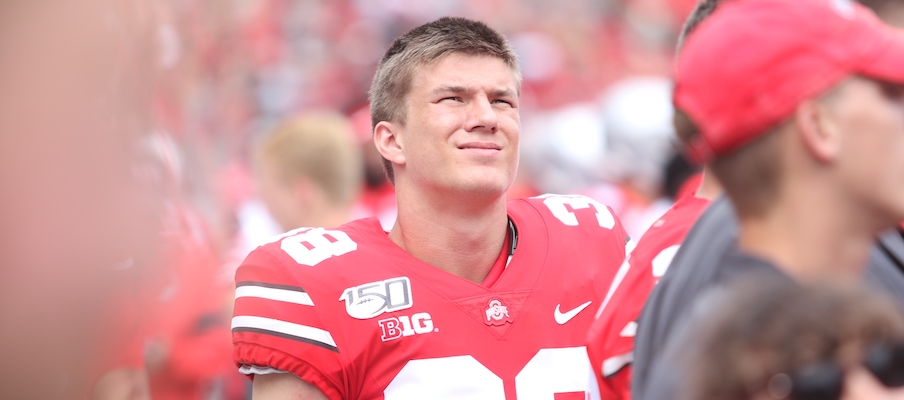 Ronnie Hickman
Because of a torn ACL that held him out the entirety of his freshman season, Ronnie Hickman has gone a bit forgotten. Yet he should be back to the field for the 2020 season, and given the talent package that made him the No. 115 overall prospect in the 2019 recruiting cycle, there's a chance he can make an impact this fall.
Since Hickman hasn't played yet, it's unclear whether he'll slot into the defense as a deep safety or as a strongside linebacker – once known as the bullet – in the mold of what coaches expected from Brendon White. By spring practices, we should have a better handle on his future position and whether he might be able to have a role in the defense as a redshirt freshman.
The Freshmen
Ryan Watts III
First-year players rarely play meaningful snaps at cornerback, but given the departures of Okudah and Arnette, they're worth mentioning.
Ohio State pulled Ryan Watts III out of Texas and away from his Oklahoma commitment, and he stuck to his pledge even when Hafley decided to head to Boston College. The 6-foot-2, 185-pounder was the No. 258 overall prospect and 17th-ranked cornerback in the 2020 cycle. With such a large frame, he's built similarly to some of Ohio State's recent stud cornerbacks. He doesn't quite have their speed, however, having run a 4.59-second 40-yard dash at The Opening Regional in March.
Watts will likely spend most of his freshman season contributing as a special teamer rather than a cornerback.
Lejond Cavazos
Some recruiting services still list Lejond Cavazos as a safety, but as a Buckeye, he'll play cornerback.
Ranked the No. 259 overall prospect in 2020, Cavazos' athleticism makes him a highly moldable cover cornerback. He clocked a 4.40-second 40-yard dash as a high schooler. As a freshman, though, it's likely he'll spend most of the season working on special teams rather than cornerback.
Lathan Ransom
As the No. 79 overall prospect in the 2020 class, Lathan Ransom enters the program as the Buckeyes' top-rated defensive back signee. He's one of Ohio State's two incoming freshmen from Arizona, along with Jack Miller.
With so many players ahead of him on the depth chart and only one starting safety spot, though, Ransom's impact will likely be minimal this season. Eventually, he's expected to turn into a prototypical deep safety.