There were certainly times throughout their Buckeye careers that Dwayne Haskins and Nick Bosa seemed to have superhuman abilities, but Marvel just made it comic book official.
Teaming up with ESPN, Marvel redesigned five classic comic book covers to feature a 2019 NFL Draft pick in the place of the iconic Marvel hero, and both Haskins and Bosa got the treatment.
Marvel reimagined Haskins in the place of Thor in the super hero's first modern comic book appearance in JOURNEY INTO MYSTERY (1952) #83. Instead of a mighty hammer, Haskins gets a football.
Marvel reworked Bosa into the cover of a different Avenger's comic book debut, reimagining the former Buckeye star as Iron Man in the comic book INVINCIBLE IRON MAN (1968) #1.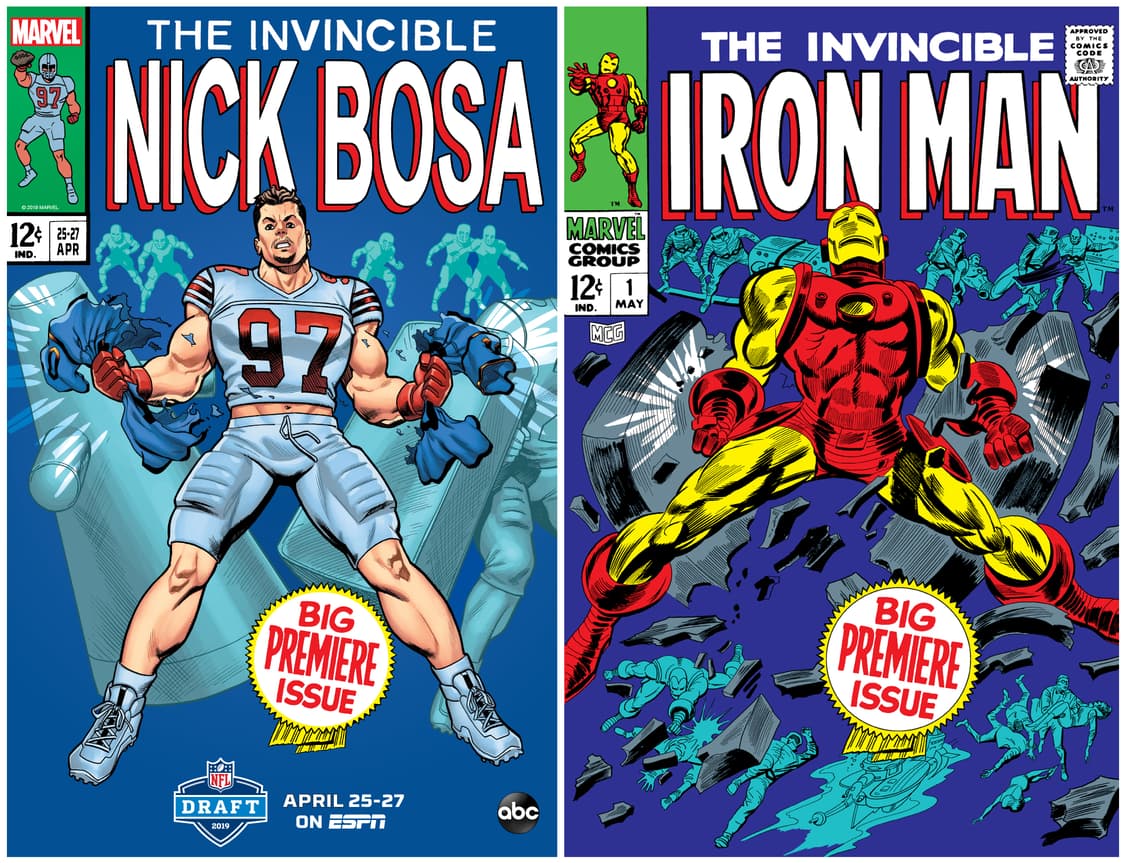 The other three 2019 NFL Draft picks to receive the Marvel treatment were Kyler Murray as Spider-Man, Brian Burns as Captain America, and D.K. Metcalf as Luke Cage.
This isn't the first time Marvel has teamed up with ESPN to give us some crossover art. Ahead of last season, Marvel put together some comic book stylized game posters for four select Labor Day games, including Ohio State's showdown with Oregon State.