Survey says... Folks hate Ohio State.
According to a survey commissioned by the Wall Street Journal, Ohio State is the second-most hated team in all of college football behind only Alabama. Of a nationwide survey of 1,015 adult sports fans, 12 percent of those polled ranked the Buckeyes as the most hated college football team.
From the Wall Street Journal:
A nationwide survey of 1,015 adult sports fans, conducted at the request of The Wall Street Journal last week by research firm Lightspeed, asked them which college football team they considered the most hated. No. 1 and No. 2 in this poll, Alabama and Ohio State, have won national titles in the last four years, while No. 4 Penn State is still emerging from the shadow of the Jerry Sandusky sex-abuse scandal.
The list makes sense, as it's almost exclusively perennial powerhouse teams with the most recently successful at the top.
I honestly expected Michigan to be higher on this list, but I guess having just four 10-win seasons in the last 14 years makes you relatively harmless in the eyes of national college football fans.
Here's how the rest of the list shakes out: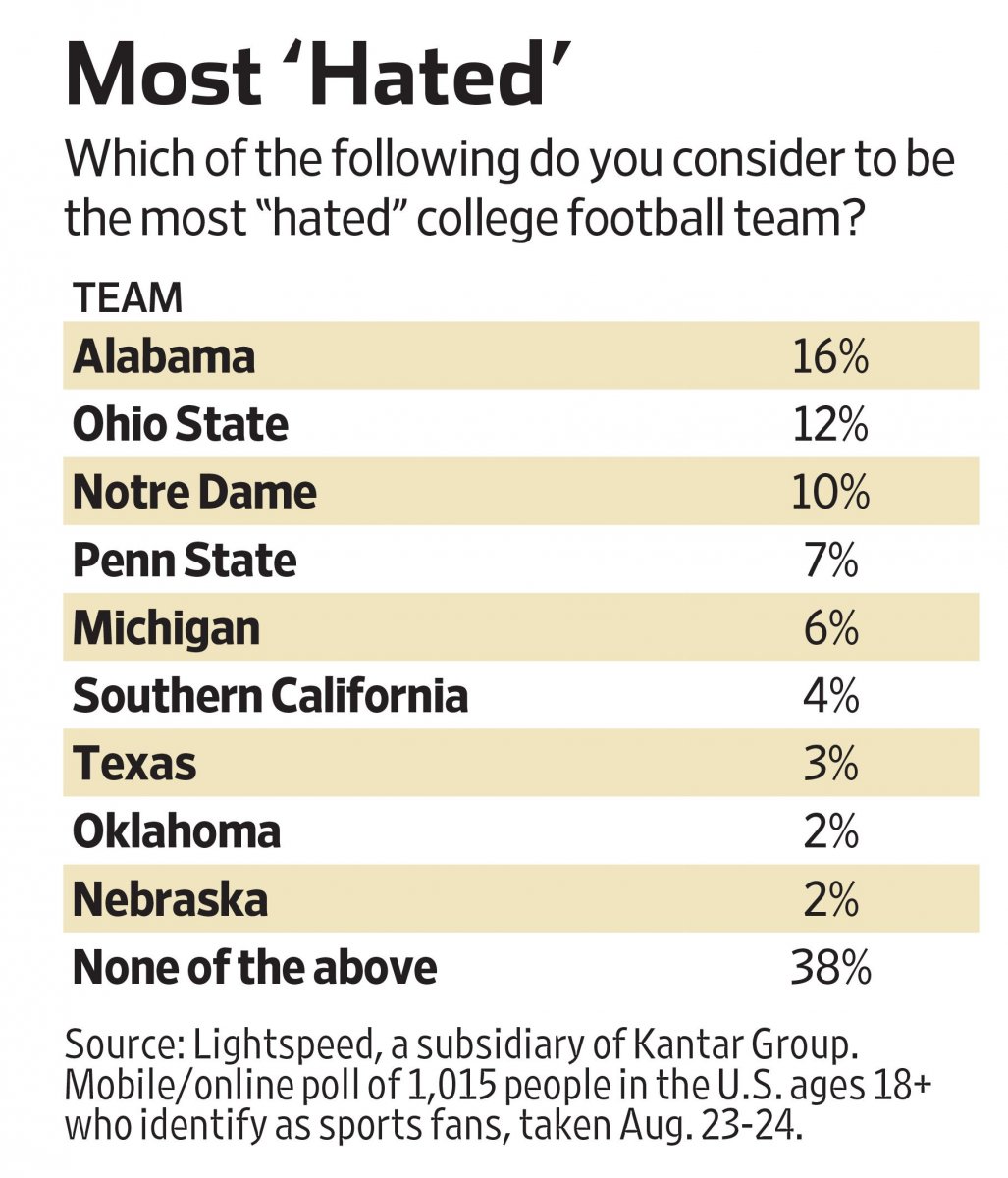 If the Buckeyes can notch another national title this season, expect this rating to go through the roof.