The Buckeyes have a to find a few new starters and playmakers before the start of the 2017 season and per NCAA rules, they have to find them on their current roster using only players with college eligibility remaining.
Boring, I know. 
But what if the rules were different? Suppose Urban Meyer found a loophole that allowed him to pick one of his former Buckeyes to join his 2017 squad? Who would he choose? It's a wild hypothetical, for sure, but that's what the middle of July is for! 
I gave it some thought – considering the available players as well as the team's current needs – and came up with what I think are five great choices.
5. Jeff Heuerman — Tight End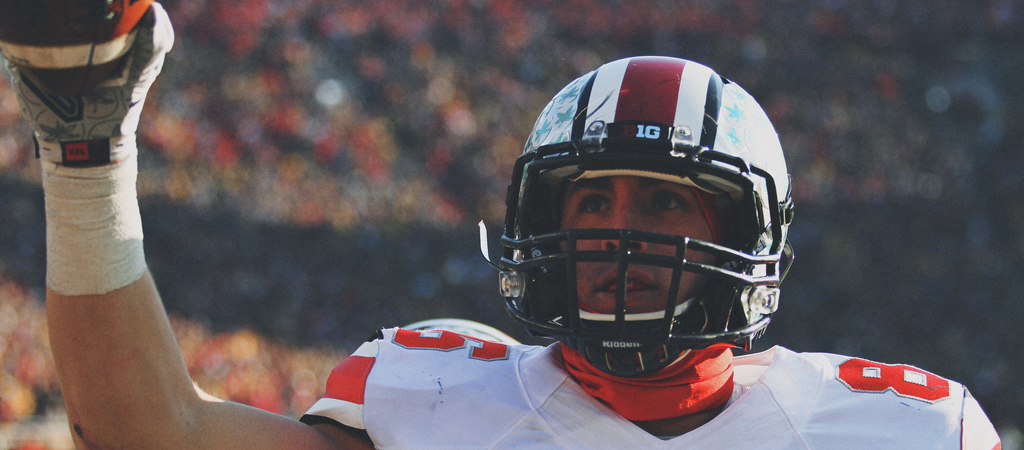 Okay, maybe this choice is a little unrealistic since it's unlikely Meyer would pick a tight end as his one reinforcement player, but hear me out anyway.
Ohio State has a few positional needs this offseason, but the tight end situation is one of the most desperate – so desperate in fact, that the Buckeyes might move Rashod Berry from defensive end to tight end to help bolster the unit.
Marcus Baugh is returning for Ohio State after quite a productive 2016 season where he was one of the team's most consistent receiving threats, but he's been banged up this offseason with a shoulder injury and is now in a walking boot. Meanwhile, A.J. Alexander, the team's No. 2 tight end, is out of the season with a knee injury. Behind them are three redshirt freshmen who've never played a snap.
Even if Baugh is 100 percent by fall, adding Jeff Heuerman to the mix would be huge, especially given new offensive coordinator and tight ends coach Kevin Wilson's influence on the offense. Heuerman would be a reliable target on a team that returns few and would help bolster an offensive line that struggled at times in 2016. In addition, he would provide leadership to a young squad (which gives him the edge over Vannett).
Still, tight end is not the most glamorous position on the field and it's not like the Buckeyes would be adding a game-breaker like Rob Gronkowski to the roster (no offense to Jeff, of course). That's why Heuerman comes in at No. 5 and not higher.
4. Taylor Decker — Offensive Tackle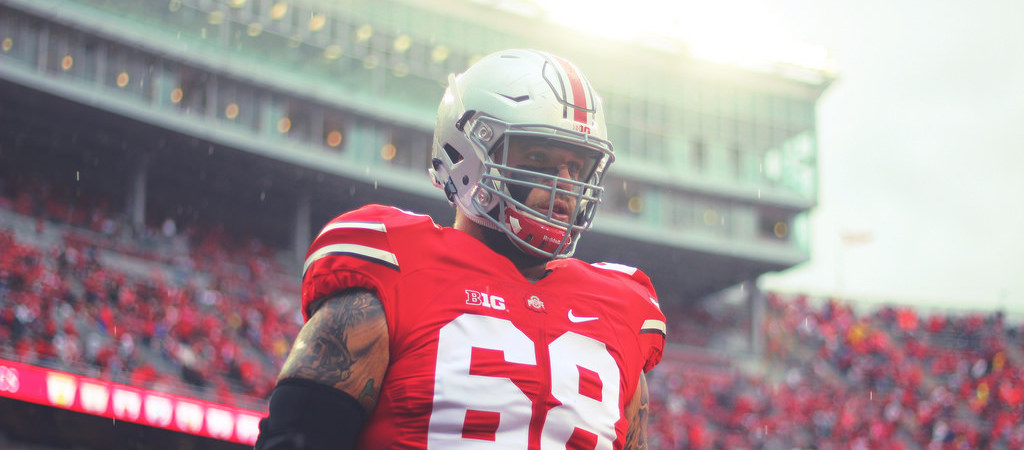 We mentioned offensive line concerns – one sure way to ease those is by adding a consensus All-American and first-round pick in the NFL Draft.
Ohio State's sent a slew of slobs to the NFL since Meyer's arrival in Columbus, but Taylor Decker might be the best of them. Decker was taken No. 16 overall by the Detroit Lions in the 2016 NFL Draft and immediately earned a starting spot. Following a successful first season, he was named to the PFWA All-Rookie Team.
Games are often won and lost in the trenches – you saw that when the Buckeyes lost 31-0 to Clemson. Decker would certainly give the Buckeyes a huge advantage on that front. He would likely take the place of Isaiah Prince, given Prince's struggles last season. He would be joined by fellow tackle Jamarco Jones, who was quietly one of the team's top slobs last season, and Billy Price, who will likely be one of the top interior linemen in the country this season.
That's one hell of an offensive line.
3. Malik Hooker — Safety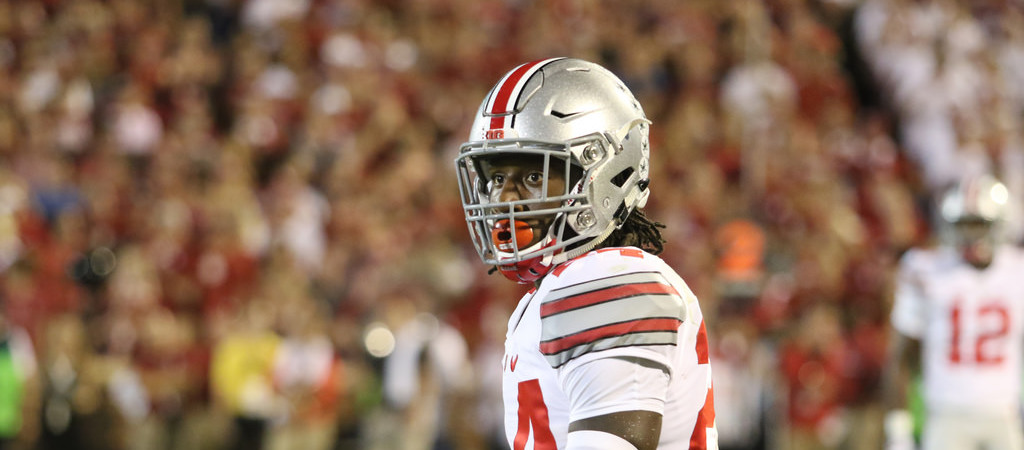 One of the biggest voids that needs filling this offseason is the safety spot left open after the departure of Malik Hooker.
In his one year as a starter, Hooker became one of the most exciting players in college football and one of the team's top playmakers. The ballhawk intercepted seven passes in 2016, taking three of them back to the house.
Hooker's highlight plays weren't gimmes, either. He used his incredible range and instincts to come up with plays when the Buckeyes needed them most – blowing up Wisconsin's Jazz Peavy on a play that gave Ohio State fits all night, housing a pick during a nail-biter against Michigan, stealing a touchdown from Clemson to (momentarily) keep the Buckeyes in the game.
Those aren't plays you can replace. There are some solid players vying for that empty safety spot this season, but it's not realistic to expect them to come near Hooker's production.
So, why not replace Malik Hooker with Malik Hooker?
Vonn Bell was a candidate here as well and might actually be the better player fundamentally, but we already know how Hooker fits into Greg Schiano's defense and how he plays opposite of Damon Webb – we don't necessarily know that about Bell. If it's not broke, don't fix it.
I think Meyer would salivate at the idea of having Hooker patrol the secondary for one more season.
2. Devin Smith — Wide Receiver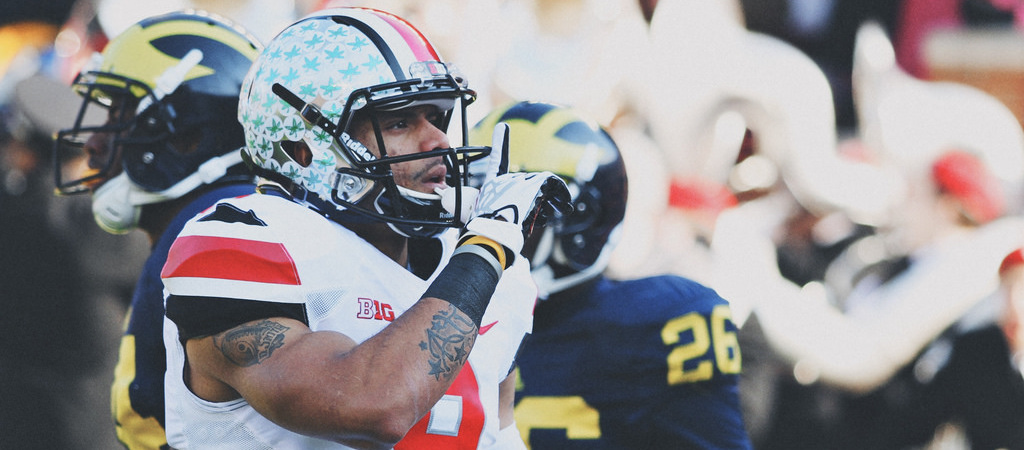 Ever since Devin Smith's departure, Ohio State's been searching for the next Devin Smith – a reliable deep threat who can stretch the field and bring in the occasional home run pass.
After two seasons, the Buckeyes still have not found their next Devin Smith, in part because there probably isn't one. When he wore the Scarlet and Gray, Smith wasn't just fast, he was a freak athlete, doubling as one of the track team's top high jumpers during the spring, and had exceptional hands and body control.
It would be an understatement to say Ohio State lacked playmakers at the receiver position in 2016, and the top-three receivers in that lackluster unit are not returning in 2017. If you're looking for a unit on this team that needs a boost, it's the receiving corps and there really isn't a close second.
The Buckeyes need help outside, and that's what Smith would give them. Adding Smith to zone six would not only give Ohio State one of the most explosive players in the Meyer era, but it opens the field up for everyone else from the running back to the other receivers.
Plus, the Buckeyes never lost a game when Smith caught a touchdown pass. All you have to do is get him to pay dirt and the game is over!
1. Michael Thomas — Wide Receiver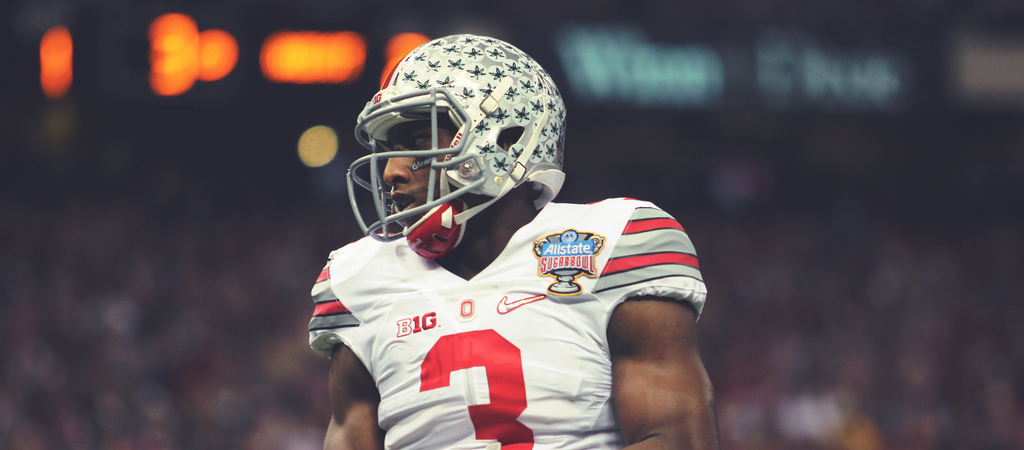 As mentioned above, zone six needs more help than any other unit, and that's why Michael Thomas tops this list.
Thomas is the best, most versatile receiver Meyer has ever coached at Ohio State. He has unbelievable hands, enough speed to make him a legitimate deep threat, quickness to beat press coverage, as well as solid route running and blocking ability. He's the total package at receiver and Meyer would love to have him back, especially this season.
Thomas probably isn't the best overall player Meyer has ever coached, but he's the best receiver, and that's the position of most need. As the saying goes, the squeaky wheel gets the oil.
---
With the number of talented players who've played in Columbus the past five years, there aren't many wrong choices here. It's hard not to pick guys like Joey Bosa, Ezekiel Elliott or Braxton Miller, but based on team needs, these seem like the right.
Although, I'm sure Meyer would welcome any of them back with open arms.