Let me tell you about the best financial transaction I ever made.
When I was a college freshman in 2008, I bought tickets to four Big Ten football games at Ohio Stadium. Somehow I missed the student section and ended up in Section AA, seven rows away from the field. I was close enough to the Buckeyes' sideline to 1) identify A.J. Hawk in street clothes and 2) see him scratch his nose. For the best seats I've ever had at Ohio Stadium, I paid $32 per game.
Those four games were superb. I saw Ohio State ruin Minnesota's undefeated season (the only good team Tim Brewster ever had), a vintage Tresselball smothering against Purdue, a chilly prime time game against Penn State for the Big Ten championship, and a 42-7 laughter against the losingest Michigan team of all time. Those tickets were easily worth double or triple what I paid for them. Six or seven times as much? Ehhhhhh, that's pushing it.
Which brings me to the problem. Take it away, email from a ticket seller that landed in my mailbox a couple days ago:
Ohio State tops this year's list for the most expensive ticket in college football. Buckeye home games currently have a median ticket price of $211, a dollar more than the price of a Notre Dame ticket. Alabama is 3rd at $200. 

 The annual Michigan-Ohio State showdown is the most coveted ticket of the upcoming season, with median prices of $561 -- almost $70 more than the next most expensive game when Alabama visits LSU ($494).
After checking out the ticket reseller that sent the PR blast, I can report that ticket prices are actually higher than this. Ohio State has seven home games; let's assume the fourth best home opponent is Indiana. At two different ticket sites, a median Indiana ticket would cost $220 with taxes and shipping costs.
As of today, StubHub's median price for the Michigan game is over $700, a 367% markup on face value. WHO ARE YOU PEOPLE WHO HAVE $700 TO DROP ON A FOOTBALL GAME GAAAAHH— Please forgive the outburst, I'm trying very hard to maintain control.
Sometimes it makes sense for a big ticket to be this expensive. The OSU-Michigan game in 2006 was as big as any regular season game could possibly get, and it had a median ticket price around $650. Thanks to an undefeated Ohio State team being barred from postseason play, a 2012 game ticket would have cost a minimum of $200. Some games are worth the money. These aren't.
Ohio Stadium Ticket Prices (Face Value)


| DATE | TEAM | VALUE |
| --- | --- | --- |
| 9/6 | Virginia Tech | $110 |
| 9/13 | Kent State | $79 |
| 9/27 | Cincinnati | $79 |
| 10/18 | Rutgers | $79 |
| 11/1 | Illinois | $79 |
| 11/22 | Indiana | $79 |
| 11/29 | Michigan | $150 |
Buying tickets at such inflated prices eight weeks before the season starts makes no sense. You never know if your top ten team is going to make it to the Rose Bowl or crater at 4-8; by game time, you might have to resell for a huge loss. If you're dropping 700 big ones on the Michigan game, who are you? "The Million Dollar Man" Ted DiBiase?
As offputting as these prices may be, Ohio State's athletic department is not directly responsible for them. This is almost certainly the work of ticket brokers creating ludicrous prices, and profiting off buyers who believe the listed price is how much inherent value the tickets hold. Still, by selling tickets to the general public at a high face value, the ticket office contributes to the speculation.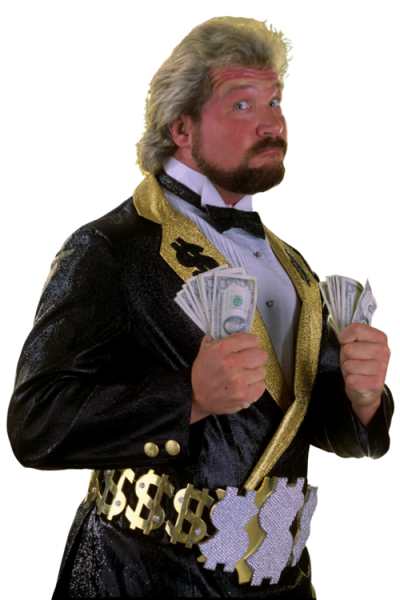 If ticket brokers can soak Buckeye fans out of hundreds of dollars for average home games, where does this end? Say the judge in the O'Bannon case issues an injunction against NCAA amateurism, and Ohio State has to start paying players a fair market value. OSU won't want to take money away from coaches, so they'll try to take money from the fans instead. The face value of football tickets will rise, because that's the easiest way to take money from fans. Speculative prices will skyrocket; will OSU football tickets cost thousands of dollars someday?
There is still a chance that these high prices dissipate. College football powerhouses have occasional downturns, and when that happens fans aren't keen on paying top dollar for an iffy experience. Enthusiasm for Buckeye football may be at an all-time high, looking at the record 29,000 student ticket purchases, but it won't always be that way. As Michigan fans know, all it takes is one pizza-slinging corporate suit to ruin everything.
If Ohio State's athletic department only cared about profitability, it would only offer 18 varsity sports like Texas. It offers 36, and it deserves all the success it can manufacture. Ticket prices are a measurement of demand, and boy howdy are Ohio State football tickets in demand. 
Ohio State football has the demand to support exorbitant ticket prices, but these prices reek of excess. And when fans see excess, it's not long before they start to bail.