Hearing the sounds of The Best Damn Band In The Land at halftime of a football game will never get old.
Football and the Ohio State Marching Band were back in Ohio Stadium Saturday afternoon. It was a beautiful thing to see (and hear) and something that all of us have missed.
With the Buckeyes' spring game also came a halftime performance by The Best Damn Band in the Land to close out the spring practice schedule. In mid-80-degree weather and with over 75,000 fans in attendance, it reminded us more of early fall than a spring day in mid-April.
In its first halftime performance of the year, TBDBITL honored the Queens of Country, including renditions of Shania Twain's "Man! I Feel Like a Woman!", Carrie Underwood's "Before He Cheats", Dolly Parton's "Working 9 To 5" and Bobby Gentry's "Fancy (Don't Let Me Down)".
Now, we have to wait until early September to have football and TBDBITL back in the Shoe. We're already looking forward to it.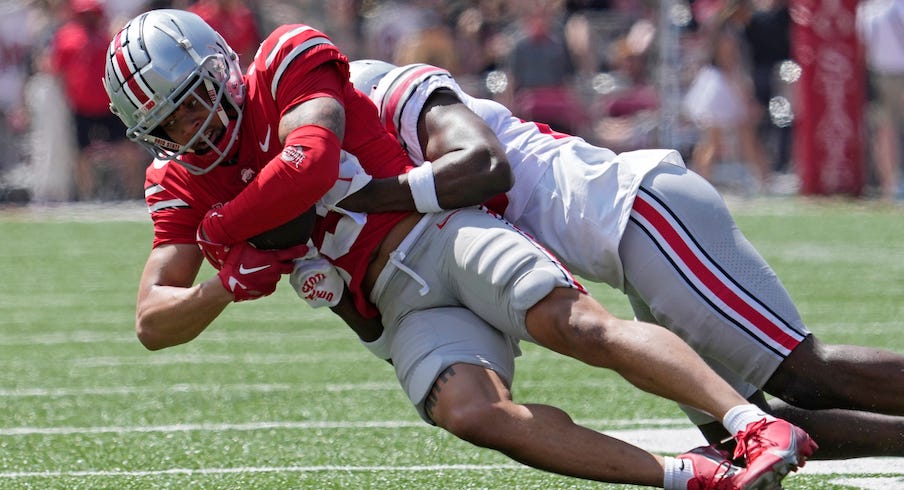 Team Gray 41, Team Scarlet 30
April 15, 2023 • Ohio Stadium • Columbus, OH