The question is asked each time LeBron James leads his basketball team back to the NBA Finals.
Who is better, LeBron or Jordan? It's the NBA's most popular rhetorical since are the Lakers Shaq's team or Kobe's team? There's just no noise quite like basketball chatter. LeBron is in the Finals for the seventh straight year and eighth time in 11 seasons. Jordan went to - and won - six. Which is more impressive? Weighted sports math!  It's far superior to boring old regular math.
Seven straight is historic - the only players who can truthfully say they've done it too are all Boston Celtics. The opponents who stood between them and NBA immortality included the New York Knicks, Syracuse Nationals, Philadelphia Warriors, St. Louis Hawks, Minneapolis Lakers, Detroit Pistons, Cincinnati Royals and that's it; that's literally the entire NBA when the Celtics went to 10 straight Finals. Eight damn teams.
Speaking of eight teams, nearly 80 years ago Ohio State advanced to the first-ever Final Four. The Buckeyes even made it to the championship game, and similar to those geriatric Celtics - only seven other teams punched their tickets to March Madness that year. Advancing to title games was just a touch easier back then.
Who is better, LeBron or Jordan? We simply don't have the discipline to stop ourselves from asking the question.
Seven straight - today, and at any level - is historic absurdity.
Who is better, LeBron or Jordan? We simply don't have the discipline to stop ourselves from asking the question. We cannot accept multiple Bests or Worsts in any category, especially whenever a new challenger arises. There can only be one. Time is an inconvenient variable.
Besides, the touch fouls Jordan exploited for thousands of points throughout his career barely register with current NBA officiating, which caters to more action and fewer free throws and hey look, I cannot help myself either. We'll get to Jordan vs. LeBron. But there are so many other, equally subjective Bests and Worsts we can dive into first.
And each of them, as you can probably surmise, is Situational. 
---
THE TRESSEL QB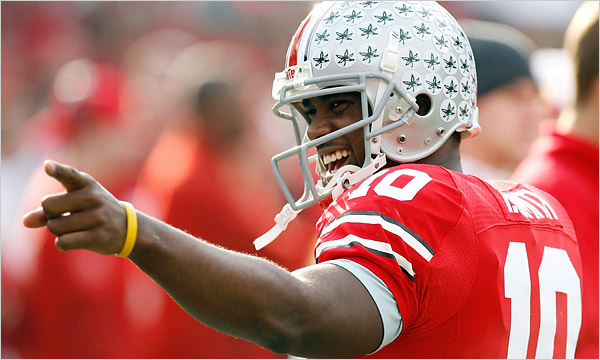 There can only be one. Antonio Henton, we hardly knew you.
Candidates: Craig Krenzel, Scott McMullen, Justin Zwick, Troy Smith, Todd Boeckman, Terrelle Pryor
Finalists: Smith, Pryor. 
DQ'd: Krenzel, a John Cooper recruit. These exercises have to be petty. Otherwise they stop being fun.
Verdict: It's Pryor, who did not have anything approaching what could be considered a qualified position coach - and still trampled the conference, Michigan 3x, Oregon and Arkansas despite running an offense whose defining characteristic was converting 3rd and 11 on every drive.
Smith had Joe Daniels, whom he credited with developing him into a Heisman-caliber quarterback. Pryor was attracted to the idea of being coached by Daniels, but (tragically) ended up being mentored by his thoroughly unqualified placeholder - who left the coaching profession entirely once Urban Meyer was hired.
Krenzel won a BCS Title. Smith has college football immortality. TP did the most with the least. He might have achieved what both Krenzel and Smith did under their circumstances.
---
THE IMPOTENT VILLAIN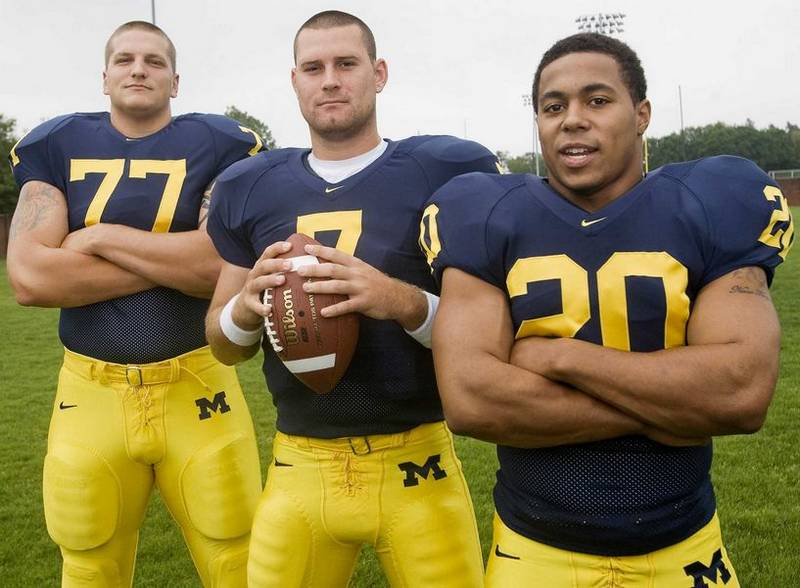 Candidates: Every Michigan football player of significance who exhausted or forfeited eligibility without ending up on the winning side of The Game once.
Finalists: Pictured above. Jake Long, Chad Henne and Mike Hart. 
DQ'd: Jabrill Peppers, who didn't lose enough [Ed. *narrator voice* a situation that would be quickly remedied] and Jourdan Lewis, who has already suffered enough at the hands of Michael Thomas.
Verdict: Hart, who did everything but win against Ohio State. That unmistakable smirk. His irredeemable noise. An 0-4 record. He was perfect.
---
THE BOURBON

Candidates: I'm constantly asked this, and it all depends on your bourbon identity. Indulge in your own tastes, not someone else's. Here's how you figure out what that is. The ghosts who have been priced out of store shelves and general availability are pictured above (they also serve as the banner for the Situational archive). In a perfect world, the one that's second from the right is always in my glass. That world doesn't exist.
Finalists: Pappy </= 20, Old Forester Birthday, Widow Jane, Hudson Baby.
DQ'd: Pappy 23, which is wound so tight it requires ice to taste even half of it. Scarcity also has it priced similarly to an engagement ring you can see from space.
Verdict: Pappy 20, on the rare occasion when it exists. After that, Birthday under similar but not nearly as dire circumstances. When it comes to the best bourbon you can have right away and on a whim in 2017, it's Widow Jane if you like rye; Baby if you prefer corn. Please save some for the rest of us.
---
THE TBDBITL INSTRUMENT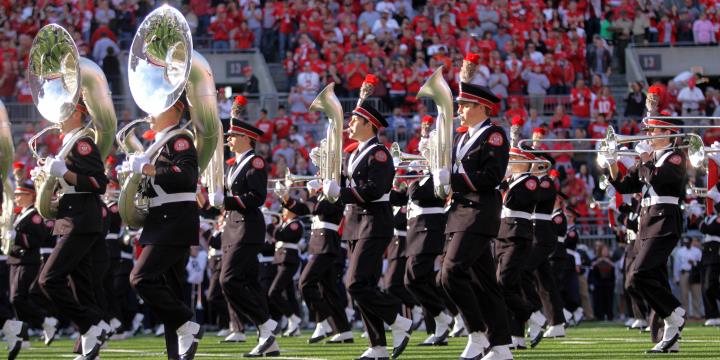 Candidates: Cornets, Trumpets, Flugelhorns, Mellophones, Tenor Trombones, Bass Trombones, Baritones (Brass), Sousaphones, Snares, Cymbals, Tenors (Percussion), Bass Drums, the S-Row squirrel and the KL-Row banana, both of which count as instruments.
Finalists: Cymbals, Flugelhorns.
DQ'd: Sousaphones (don't you assholes get enough attention); Mellophones (GTFO)
Verdict: Flugelhorns. God's horns.
---
THE BEST
Ah, here we are. Finally, the spot where a Jordan/LeBron thinkpiece is supposed to be, but isn't. There are plenty of those already. The world doesn't need another.
What you'll find here instead is a firsthand retrospective from a former downtown Chicago resident of Jordan Bulls era, a magical time in the 1990s when the most visible local celebrities were Michael Jordan, Chris Farley, Mike Ditka, Mark Grace, Gene Siskel, John Cusack, Jeremy Roenick, Roger Ebert, Walter Payton and Oprah Winfrey, in that order. You could see Oprah if you went to her show. You would eventually see the others if you just went outside.
The greatest basketball player in the world turned every game into a global spectacle. Businesses who held company tickets routinely had clients begging to take meetings in town in line with the Bulls home schedule. Bars across all of Chicago's neighborhoods made significant arrangements to accommodate basketball viewing all season, similar to what you might see for the playoffs these days in an NBA city.
After the Bulls won (they usually won) you'd see an afterparty regardless of the neighborhood you were out in, as if each victory was a piece of history you had to immerse yourself into and be a part of. Sometimes Dennis Rodman showed up in the bar where an hour earlier you were watching him throw elbows and grab rebounds. Sometimes for me was twice.
I bought Rodman a gin and tonic one night when we were somehow both on the VIP balcony of The Drink, a bar that no longer exists. It was served in a baby bottle. Rodman made four million dollars that year in salary alone. I made less. He never bought his own drinks. Scottie Pippen had a different reputation. The locals knew all about him. They were good at putting it all aside at tip-off, pun intended.
So Jordan, the biggest of the Bulls' big three, was quite visible off the court. You'd see him with a woman who wasn't his wife on Clark Street late at night, where he was rumored to have an apartment explicitly for Woman Who Isn't His Wife purposes.
You'd see him with another woman on Rush (if you're not familiar with downtown, these aren't secluded or quiet streets) the following night. It was impossible for Michael Jordan to hide in Chicago, so he did not try. During the pre-social media era you always learned where he had gone out and with whom the next morning at work, usually in a forwarded email. I tended bar and waited tables on weekends. Chicago bartenders were the town's original social network.
Jordan once came into the Hudson Club - where I was eating at the bar - with a couple of women. Minutes later, everyone else was handed their check whether they were finished eating or not and encouraged to settle up quickly. Diners abruptly went from being wide-eyed and whispering to shaking their heads and grumbling.
The man who could not hide in Chicago would eventually file for divorce as M. Jeff Jordan to try and avoid being noticed. It was not successful. Women who later came forward with claims of hush money to stay quiet about their affairs were painted as skirts in search of an easy payday, except that anyone who went out with any regularity in Chicago during the 1990s could tell you...yeah, that probably happened.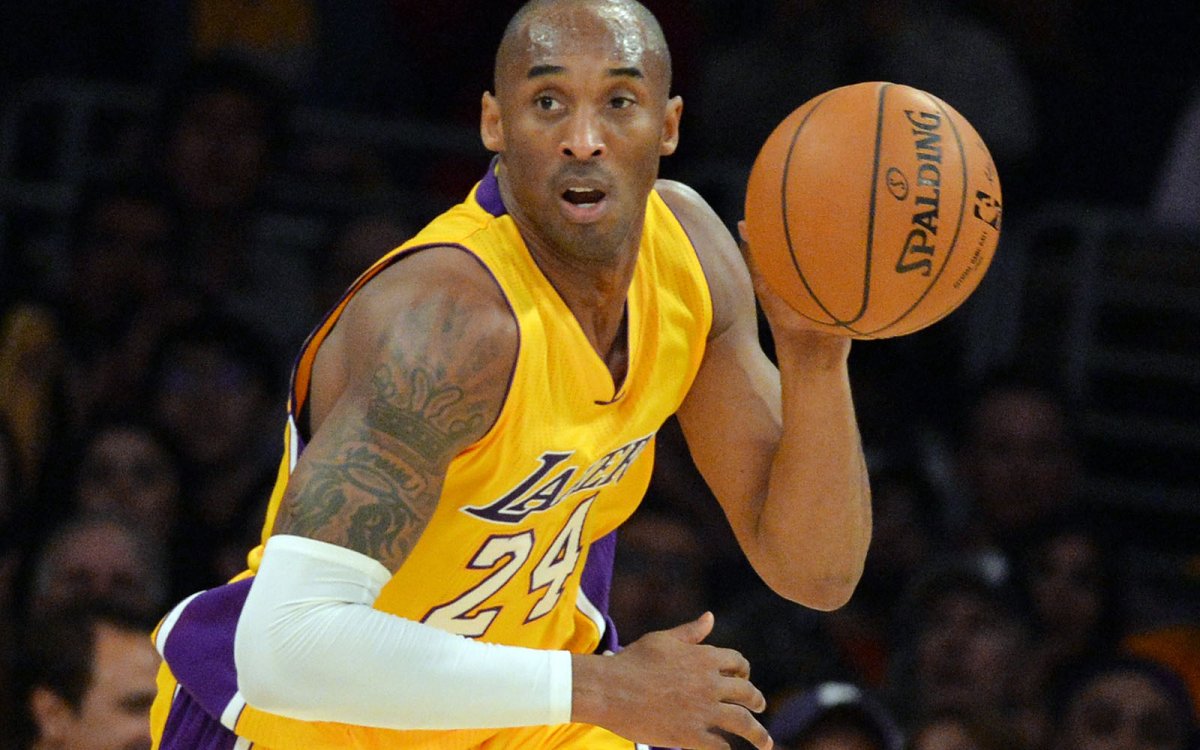 There were gambling stories. There were so many stories. Outside of town, his image was crafted around the basketball skill - which was beyond reproach - and the endorsements, which only fed that wholesome image. But in town, winning was an antiseptic. Sure, the biggest sports star on earth was a serial womanizer and gambler cavalier enough to be creepy in plain sight all of the damn time.
But there was going to be a party in Grant Park every June if Jordan was participating, which made it all okay.
Verdict: I don't have to take a shower to root for LeBron. Indulge in your own tastes, not someone else's.
Thanks for getting Situational. Go Bucks. Go Cavs.