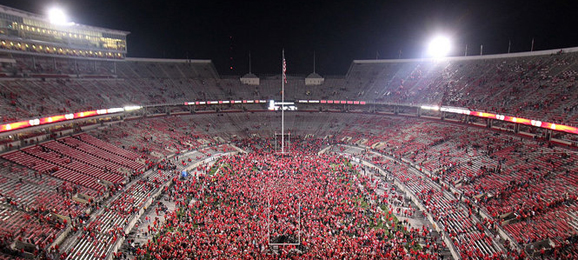 As Eleven Warriors first reported last Tuesday, Ohio State's plan to raise ticket prices and designate premium games is about to become a reality:
The Ohio State Board of Trustees will vote Friday to approve higher prices for football and basketball tickets that athletic director Gene Smith said should raise an extra $6 million a year for the Buckeyes' athletic department.

For 2013, football tickets will go up in price from $70 to $79. There will be one premium game designated, against Wisconsin, that will cost $110.
In related news, Eat Too Brutus, Eleven Warriors' annual charity tailgate, will likely be held before the Wisconsin game, which is expected to be under the lights at Ohio Stadium.