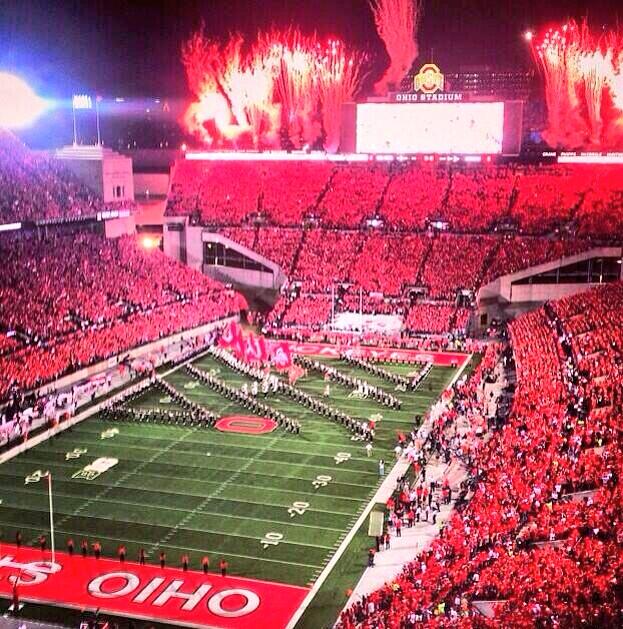 A Wisconsin student radio announcer from SBNation's Bucky's 5th Quarter made his first hajj to Ohio Stadium this past weekend, and the results are rather hilarious.
Ohio Stadium is loud.
Ohio Stadium is big.
Ohio Stadium is intimidating.
Ohio Stadium is classic.
Ohio Stadium has a lot of history.
Ohio Stadium should be on your sports bucket list.
There's a lot of room outside Ohio Stadium to tailgate.
These are things you already know, but it's interesting to hear them through someone who has never been to Ohio Stadium/isn't affiliated with the school. The kid clearly realizes the regalness of what he experienced. I think, however, this is my favorite paragraph (emphasis his):
Side note: my favorite part was every time the Badgers faced a third down, "Hells Bells" by ACDC would come raining down from the sound system. It got so freaking loud it was absurd. I'm a huge fan of that song at football games and I got chills every single time they played it.
So, if you were in attendance Saturday night, take a bow. You've earned it.