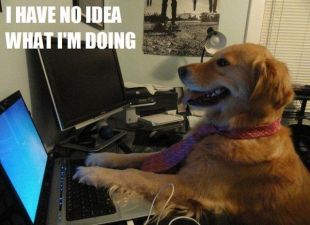 This week, in the exceptionally apologetic Dubcast, Sarah and I take a look at the Big Ten season that was, dish out some of our own awards, and then look to the tourney ahead and find out just who might have the inside track to win it all.
Oh, I'm sorry, did you think I meant the NCAA tourney Or maybe the Big Ten? No, no, no. The most hated college basketball player tourney, going on over at Grantland right now. I mean, yeah, I guess those are "important" in the sense that the "mean things" and are "prestigious" and people "care about them," but let's be real: who wouldn't want to see Aaron Craft cut down the nets as one of the most disliked dudes in NCAA history? (Everyone not insane/me)
Here's where the apologetic part comes in. Diamond Leung, the excellent Michigan State beat writer for Mlive.com came on and gave us a great interview this week. Hooray, so far so good. Then my computer promptly corrupted the audio. Boooo. We'll try and have him back next week to break down the Big Ten tourney, but that's why this week is more than a little disjointed.
In any event, we still hit on all the major topics du jour, and Ask Us Anything (which you can do at elevendubcast@gmail.com) rolls on with a unique question that we answer in our typically weird way.
0:25- Sarah and I talk the Big Ten season that was, and give out our personal awards for those shiny end of year trophies.
12:23- We do hit on the newest scandal to rear its head in Columbus, although really, this is more about a call for patience. Then we dive into AUA, and talk at length about Mr. Aaron Craft's place in history.
28:13- The always helpful Lori Schmidt swoops in at the last second and provides us with some great podcasting fodder, as she gives us an interesting comparison between Thad Matta and Tom Izzo that we break down.
Music for the Dubcast this week is the Superjail theme song and Improper Dancing by Electric Six. And that's it for this week, see you (and Diamond) next week!