Big Ten down, rest of the world to go.
In this delightful Dubcast, Sarah and I break down both Ohio State's performance in the Big Ten tournament and their prospects for the NCAAs, as we plow headfirst past the Ides of March and into the most wonderful time of the year.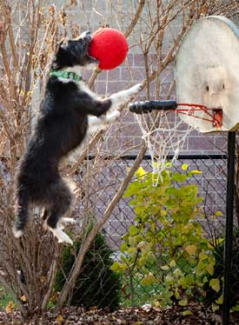 Brackets will be broken down and matchups will be dissected as we take a look at the Buckeyes' potential opponents on their way to the Final Four (we hope), and even dispense some potentially really bad advice to fill out your brackets with (as try as I might, I just can't shake my love for Shaka Smart)!
Plus, our very own Chad Peltier decides to take the plunge and rock the Dubcast for the first time ever, discussing an in-pads version of spring football with us, breaking down the team by position and class. For a first timer, Chad did a pretty awesome job, so be sure to check that out.
And of course, Ask Us Anything (which you can do by sending us an e-mail at elevendubcast@gmail.com), with a question about comparing OSU b-ballers to TV characters that we totally bastardize and have a lot of fun with. This week is all basketball, brackets, Braxton, so check it out why not?
0:22- A lengthy discussion of both how and why OSU was able to win the Big Ten tourney, why Wisconsin sucks pretty hard sometimes and will never win the big games they need to, and how our brackets are going to look. You know, when we actually get around to filling them out.
19:52- A scintillating interview with our own Chad Peltier, who breaks down the spring football position battles and tells us some of his favorites to ultimately come out on top.
32:03- Some excellent questions from a longtime listener, plus we go off on Jim Delany's hilariously empty threat to leave big-time sports and a little conference realignment shop talk.
51:40- Like choosing your favorite ugly, irritating kid. So hard.
Music for the Dubcast this week was Many Shades of Black by the Raconteurs, Electioneering by Radiohead, and Effect and Cause by the White Stripes. And that's it! See you guys next week.