Sometimes I dream of a day when the B1G isn't a complete and utter embarrassment to the thumpin' bass party that is college football in Urban Meyer's basement. We brought you guys to where the chicks are, and instead of making a move, everybody's throwing up on their shoes.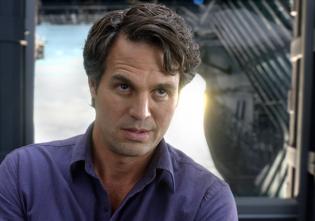 I don't even know if I can sum up the overall action in the Big Ten this week without resorting to Plinian adjectives, but this morning I guess I'll take a stab at it. Suffice to say that most of the other teams were their usual sad little selves, as Ohio State once again finds itself being the standard bearer for not-sucking-complete-ass.
Look, I get it, rest of the Big Ten. It's the ol' "pile our corpses up so high that they're trapped inside" trick that you're trying out with OSU. In other words, suck out loud long enough, and even the bright heavenly beacon that is Braxton Miller's glowing face will be drowned up in the mire and murk that are the sweaty rolls of flab on Brady Hoke's neck. It's not a terrible strategy when you're terrible, but like most plans borne out of jealousy, it is doomed to backfire. For lo! Big Ten season fast approaches, and the Buckeyes will surely probably maybe run straight though their competition like Logi in an eating contest.
Anyway, lofty, Pulitzer award winning prose aside, the Big Ten had another predictably rough week, which was predictable because the Big Ten is a bad conference. Except Ohio State. Because Ohio State rules.
OREGON STATE 10, WISCONSIN 7
Bret Bielema woke up groggily, smacking his greasy, fishlike lips as he groped for his vomit-soaked Whitesnake t-shirt with the sleeves cut off. His team may have looked utterly befuddled and amateurish against an Oregon State squad that went 3-9 last year, but dammit, he was gonna look classy. Shaking Montee Ball's godawful 4.1 ypc average out of his head, Bret (the Jet, as his friends surely would've called him if he had any) belched a sulfur cloud of hot dog gas and shame as he stumbled out the door of his basement-level apartment.
"Today's the first day of the rest of my life," intoned Bielema, as he lurched slowly in the direction of the nearest Speedway, zipper down and freeballing.
NORTHWESTERN 23, VANDERBILT 13
Oh cool, uh huh, great win for you guys. I'm sure that all five Northwestern fans (two of whom are Stewart Mandel) in the Chicago area are thrilled that the college football equivalent of the Big Green is winning OOC games and that they've got another little scatback in the form of Venric Mark (24 carries, 123 yards) to basically be their offense. You weaselly little turds think that this even counts as a win over an SEC team? Vanderbilt is about as SEC as computers and modern orthodontics are.
In other words, you guys won a nerd fight, congrats. If only you were debating whether Yoda could beat up Gandalf, then you might've won by 50.
IOWA STATE 9, IOWA 6
I know I made a Kirk Ferentz-is-being-paid-way-too-much joke last week, but I also think it's progressing to the point where I literally think that he keeps a stack of hundos in his back pocket to take out and sniff from time to time. You know, kind of a smelling salts thing, which I'm sure came in handy as he watched his hapless offense complete less than 50% of its passes, run for fewer than 70 yards, and gain exactly 3 points off of ISU turnovers.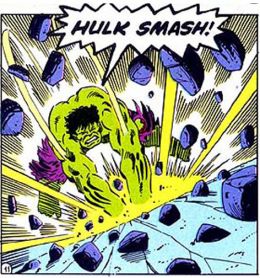 Damon Bullock had a bad game for a bad team that is going to be pretty buried in the Big Ten's basement this year, which makes Ferentz nervous because that's where he's hiding his precious rubies and emeralds.
MICHIGAN STATE 41, CENTRAL MICHIGAN 7
Le'Veon Bell was a Heisman candidate for like three seconds before he turned in this stinker of a game, rushing 18 times for a total of 70 yards. Not that it was ever in doubt. New flavor of the week Andrew Maxwell threw for over 300 yards and threw for two touchdowns, but let's be real here: are we ever gonna stop pretending at the beginning of seasons that a Heisman winner might come out of Michigan State?
Aside from the fact that the team is coached by a dour ol' stinkypuss who lives to crush the dreams of the young, I'm pretty sure that unless they invent a running back that can still pick up first downs after being ground into a fine dust after several hundred carries, no one coming out of East Lansing is going to win any awards period. Unless excellence in angry, unblinking stares is a contest that I'm not aware of.
INDIANA 45, Massachusetts 6
Indiana beat the tar out of UMass, but their star QB Tre Roberson had to leave the game with a leg injury that hurt the offense more than a little. This game pretty much mirrored that of Ohio State's last week, with of course the exception that everything even remotely related to Indiana other than Parks and Recreation is instantly depressing and unwatchable. The Hoosiers put up nearly 600 yards of total offense, which is surprising because they are Indiana and seem to be much more accustomed to being Indiana, not a pinball machine.
Michigan 31, Air Force 25
The Wolverines escaped by the hairs on their chinny chin chins yesterday afternoon, as they had trouble reconciling the irony in a ground-based Air Force attack, which gashed them for almost 300 yards rushing. It would take Denard Robinson personally accounting for 426 yards of offense and a late game field goal to put this one out of reach. A couple of theories on why Denard Robinson did so well against Air Force are as follows:
Felt right at home with height and weight restrictions
Girl from the kegger last night called him back
Brady Hoke stopped making "jokes" about his hair looking "like a big ol' plate of spaghetti" and then smacking his lips loudly
Air Force is in fact a pretty bad team
Al Borges finally learned a week too late that it's usually smarter to call plays that his players might be somewhat good at executing
Notre Dame 20, Purdue 17
Well congrats Danny Hope, you successfully fooled the Big Ten into thinking you might be kind of okay for exactly one week. Purdue lost to a middling Notre Dame team that I'm sure Beano Cook is describing in breathless detail to that sexy Maude Jornston from room 133. Purdue scored 10 points in the final quarter to make things at least somewhat interesting, but those points were engineered by Caleb TerBush as Robert Marve got hurt earlier in the game.
What you're smelling is not a QB controversy, but is instead Danny Hope realizing that he can't really make a clone of the redeeming qualities of his two QBs. OR CAN HE?!? Dun dun duunnnnnn!
Virginia 17, Penn State 16
I wish I could blame Joe Paterno for Sam Ficken's missed PAT and four missed field goals, including one that would've won the game for them. So I will! Here's how that whole thing works:
Imagine Joe Paterno is a football. Instead of gigantic glasses and and a wry grin, there is instead bumpy synthetic materials and white stitching, but with a mouth filled with little yellow teeth. I like to think that Joe Paterno is haunting that football, and Sam Ficken was merely trying to do his civic duty by kicking the absolute hell out of it, direction be dammed. Ficken knew it was his one and only shot to be a national hero, but instead of ticker-tape parades and the cover of TIME, we're the ones ripping on HIM. Sad.
MINNESOTA 44, NEW HAMPSHIRE 7
I bet you didn't even know New Hampshire had a football team. Well they do, and unsurprisingly they went with a clever nickname befitting a quirky state like New Hampshire. They're the... Wildcats? That's terrible.
Anyway Minnesota won (Gray had 209 yards of offense) but still remains a lower tier B1G team. Huge shock to you all, I'm sure.
UCLA 36, Nebraska 30
In what was a perfect microcosm of his career, Taylor Martinez looked like some kind of ascendant mythological hero for exactly one play this week, a 92-yard rushing touchdown that made it look like we were staring into the very face of God. Which he then followed up by doing ABSOLUTELY NOTHING for the remainder of the game. I hope Martinez plans to keep doing this so by the end of the year, Bo Pelini's in a mental institution and I'm laughing my butt off.
Oh and P.S., the Blackshirts allowed SIX HUNDRED AND FIFTY THREE YARDS OF OFFENSE, including 344 on the ground. That spells nothing but fun for the OSU rematch.
ARIZONA STATE 45, ILLINOIS 14
You know what, screw you, Illinois. I'm glad you lost. The other teams on this list, it's kind of tongue-in-cheek: "eh heh heh they lost it's funny but not really." Not you guys, you idiots scheduled a west coast time zone game that didn't end until way too damn late o'clock on a Saturday night, knowing full well that I've got to get up early tomorrow. I should've just made up a score and been done with it, but since it's 2 am and I'm in a bad mood, I might as well tell everybody how ASU eviscerated you jerks on the road.
Basically, with Scheelhaase out, Illinois had no real passing game to speak of, which is ironic because ASU totally did, passing for 249 and rushing for another 193. I'm sure the 3 interceptions that the Illini threw were a big help, too. Anyway the moral of the story is that you deserve this butt whipping along with the long, depressing plane ride back to Champaign.
...
And that's a pretty good summation of the B1G's weekend: long and depressing. Join me next week as the Big Ten teams not named Michigan State and Ohio State sink further into Cormac McCarthyian despair, and I get progressively more irritated with Kirk Ferentz's steadfast refusal to write me into his will.