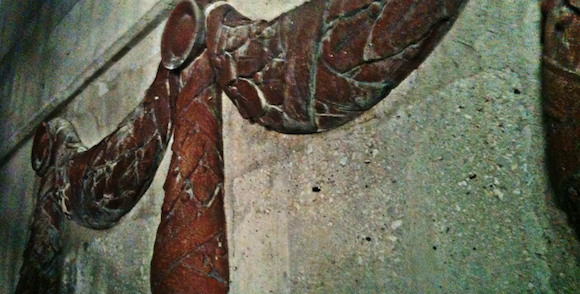 If you rely on sports exclusively for sustenence in your miserable life then this week is unquestionably the winter of your discontent.
There isn't a more barren sports period on the calendar. Even the days and weeks that follow the bittersweet conclusion of the college football season are a soft landing of all-star games, recruiting derbies and frigid February hat dances, not to mention the NFL playoffs.
This dreadful stage for the MLB All-Star game and the circlejerkery that is the ESPYs is the solstice where meaningful sports activity is reduced to a whimper. The other, awesome solstice happens in October when every American sport is open for business while an hour is graciously added to your Sunday morning slumber.
However, the quiet expanse of this dark emptiness presents an opportunity to do something even darker by comparison.
Let's take inventory of the Buckeyes who won't be a part of the building euphoria for Urban Meyer's coaching debut. Since - at least by last summer's hyper-investigative reporting standards - nobody else has.
Turnover from that Lost Season of 2011™ was to be expected and in some cases, embraced: The only conceivable upside to losing a beloved chairman like Jim Tressel was the shedding of his notoriously unproductive cronies.
Jim Bollman is already busy constructing what will inevitably become a Boston College depth chart where starters are forced to be their own backups. Nick Siciliano's college coaching services are still available, to the surprise of no one.
With Taver Johnson and Paul Haynes now working for a bankrupt, slappy interim head coach in Arkansas, no former Buckeye assistants from last season are working in brighter pastures that can begin to rival those in Columbus.
Bill Sheridan was hired as a position coach but then immediately left for an NFL promotion, demonstrating that despite moving back north to Ohio the Meyer coaching tree still operates with SEC speed.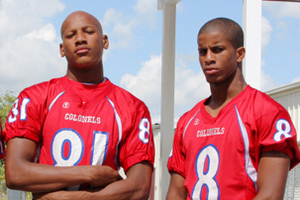 Ohio State basically turned over two-thirds of its coaching staff, picked up Meyer and by the most pessimistic assessment either maintained equilibrium or improved with each assistant coaching position.
But this was to be expected from the moment Meyer was hired, as were the departures of several players either uninterested or ill-equipped for spread football.
Meyer admitted to wanting to take a fire hose to the 2011 coaching staff and had to be sold on keeping any holdovers. While he wouldn't have the same free reign with his eraser on the roster, there would surely be an exodus of players ill-fitting of Meyer's system.
So can you name them? Rather, can you name him?
Ohio State has only lost one player explicitly on account of scheme following Meyer's hiring: Taylor Graham, whose NFL genes blessed him with both a cannon arm and anchor legs.
You could argue that Graham departed (for Hawaii - he's a tad early to the Pro Bowl, you guys) on account of the depth chart, or you could try and picture him operating Meyer's offense. The former might have been inevitable anyway, but the latter cemented it.
The rest of the players who have left since Meyer's arrival? It's a list that's longer than you think and it has nothing to do with a new offense.
Dom Clarke, DerJuan Gambrell, Jaamal Berry, Jordan Whiting, Brian Bobek, Jeremy Cash, David Durham, Chad Hagan, Scott McVey, Melvin Fellows and Storm Klein won't be running out of the tunnel ever again. Jack Mewhort and Jake Stoneburner are still in purgatory. T.Y. Williams and Jamie Wood are, well, still around?
Add in the 23 other guys who departed the locker room the old fashioned way - by running out of eligibility - and the roster shakedown rivals what you would expect to see during any given summer in the SEC West.
There is now room fortwo recruiting classes, even with scholarship restrictions.
It is a huge amount of turnover. Consider that for the balance of the miserable 2011 offseason - very likely the worst in college football history that did not involve the institutional cover-up of serial child rape - the Ohio State football program only lost five players.
Terrelle Pryor reluctantly left behind his fleet of loaner vehicles for the sanctuary of the NFL's supplemental draft while Sam Longo transferred to Cincinnati, Keyboard James Louis took his talents to FIU, James Jackson left for Grand Valley State and Dorian Bell enrolled at Duquesne. And that was it.
In hindsight that is a pittance of collateral scandal roster damage - even with Pryor - for an offseason where your favorite media sources were regularly reporting that TV bans for Ohio State were imminent, LOIC was inevitable and the Death Penalty was very much on the table.
Meager as it was, that 2011 total matched the previous two years combined (Thad Gibson to the NFL along with Lamar Thomas, Rocco Pentello, Willie Mobley and Duron Carter exiting the program) but Tatgate's dumpster fire probably should have resulted in more defections. It did not.
And sure, the Buckeyes also lost recruits like Kyle Kalis who were never technically Buckeyes. However, all the names of abandoned pledges stacked on top of each other over the years will forever measure less than a millimeter high.
They shouldn't be counted. They never moved to campus, had a locker, vomited after practice or ran out of the tunnel. What never was cannot be counted.
It's similar to offensive tackles from Ohio now earning NFL paychecks that wanted to come to Ohio State whom Bollman couldn't be bothered to recruit. They weren't technically lost because unfortunately they were never found.
But that lengthy list of lost players counts. In this inventory week of sports nothingness, let's also consider why this list is so long - both officially and unofficially.
Clarke found it too challenging to stay out of the police blotter. Since he was a field contributor at a position of need it's very hard to argue he was cast away on account of talent deficiency, nolens aut volens  (that's Latin for "Saban'd"). The same could be said of Berry and Cash.
Gambrell and Klein both put their hands on women in a way that's frowned upon by law. Goodbye.
Whiting, the mysterious sixth member of the Tatgate Five, managed to remain through the tumultous scandal aftermath only to transfer following the season. If he couldn't see his desired playing time with this linebacking depth chart it was probably best for him to try to catch on somewhere less demanding (see: Jackson, James)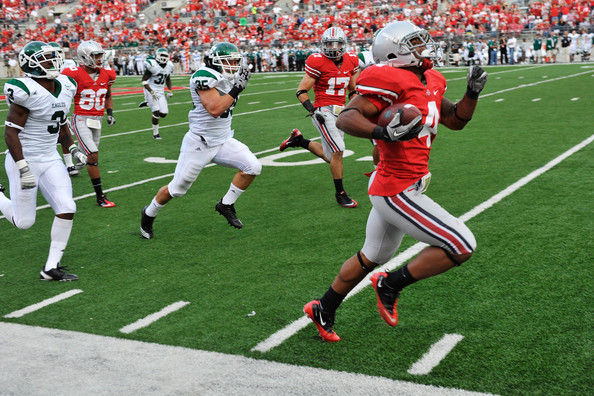 You could add Bobek and Durham to that list too. Hagan, McVey and Fellows each received medical hardship waivers. Anyone remember the last time three Buckeyes did that in the same offseason?
Stoneburner and Mewhort are off scholarship - and yes, everyone pees outside but running away from gated community cops is generally unwise - but barring another departure from sound decision-making will both be running out of the tunnel in September.
They are not winners; they're survivors. The only winners of the Pee n' Flee "scandal" were this tax guy and this building contractor who rode a urination wave of misguided Google searches to an unprecedented level of website visits.
And then there's suspension alumnus Jordan Hall, who has now "stepped on a piece of glass and might miss a game or two or more."
He probably did. And wrapping suspensions in the unfortunate convenience of injuries has been happening at football programs ever since the NCAA shed its baby teeth. <--- tinfoil hat, fitted with a fly flat brim
That's a lot of guys you don't want to hear about until fall popping up for unfortunate reasons during the summer. If it's been underreported, good for Ohio State.
The bowel movements of every stray cat that meowed within 100 yards of campus showed up in FOI requests last summer, so perhaps there's finally some media fatigue in this kind of thing.
And perhaps we - and everyone else - grew so desensitized and so cold to Ohio State scandal news that they too stopped paying attention. It would require a little more clay and a lot more manufacturing to make a mountain out of this Buckeye offseason.
Sure, Gene Smith put his foot in his mouth once more, but just like Art Schlichter returning to prison yet again, we barely pay attention when that happens now. Even our old friend Duron up-up-down-down-left-right-B-A-flunking-out of a million kids' wildest football dreams barely moves the needle.
It could be that we've moved on. Better yet, it might mean that everyone else has too.
In college football, summer is winter and this is the coldest week. Only Mewhort and Stoney will likely enjoy a soft landing out of the offseason while the rest are either gone or well on their way to being forgotten.
If you rely on sports exclusively for sustenence in your miserable life, then the good news is that the days will get shorter starting next week. That leaves less time until football returns and even less opportunity for players to disappear.
But no one is in the clear just yet. We've still got seven weeks to go until winter is over.