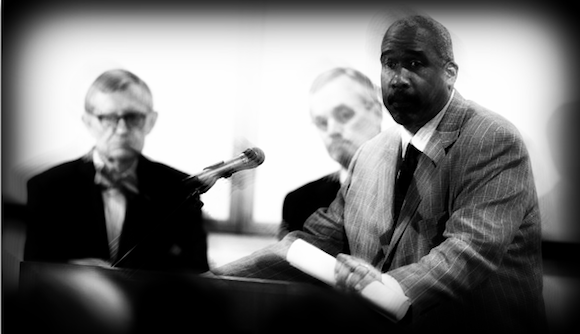 The final Sunday of the regular season saw the Buckeyes place a capstone on yet another Big Ten championship. This title came on the strength of scorching 14/15 shooting from beyond the arc in a thorough annihilation of the Wisconsin Badgers.
Relax, you're not confused: Ohio State won in East Lansing on Sunday and clinched a piece of this year's title. Last season that final win came at Bo Ryan's expense in the comforts of the Schottenstein Center. Two great Sunday finales; one year apart.
The dawn following that Wisconsin win was the last time that the sun would rise normally. It was March 6 - hey, that's today's date.
Nobody saw it coming. Luke's Skull Session from that morning skipped around blissfully flipping fresh Badger pelts at happy readers while looking beyond the impending festivities in Indianapolis toward the NCAA Tournament.
A few hours later, Luke filed another story; one bereft of any animal skins or celebration. Yahoo! Sports had been tipped off to what Ohio State had itself discovered about the Tatgate affair from December. Jim Tressel's hands weren't clean. There had been a cover up.
The problem with Yahoo! spilling the beans early was that the news of the findings from the joint investigation into Tatgate between the NCAA and the university weren't exactly ready for prime time. The university didn't discover the emails from April 2010 informing Tressel of the violations until January 13.
Three days later when questioned, he admitted to university investigators that he had seen the emails. The NCAA then interviewed him on February 8 and continued its investigation for the balance of the month.
Yahoo! learned what Ohio State and the NCAA both already knew and ran their story exactly one year ago, right around...now (remember, it's a Leap Year). Gene Smith immediately told his staff to quickly finish its self-report for filing by the following sunrise.
His team did its job, and the following evening Smith, Gordon Gee and Tressel took to the podium to try and explain everything. This mess all happened a year ago, and somehow you managed to survive it while Tressel eventually did not.
One year has passed and now we're talking about Urban Meyer's first Spring Game in Columbus. We're anxiously awaiting a recruiting class full of highly-regarded man-beasts, many of whom would have been headed elsewhere were it not for the events that wrecked most of last year.
Some Buckeye fans might be over Tressel's demise and the media shitstorm that included tales of free cars, $20,000 handshakes for secret autograph sessions, impending television bans and George Dohrmann's "investigation" that was thoroughly scrutinized by the NCAA before being summarily dismissed on account of no evidence. Apparently unreliable private crackhead sources get shy in public. Who knew?
Those same Buckeye fans can accept the fact that many people believe Ohio State was undone by a Yahoo! Sports exposé rather than an internal investigation, that Dohrmann's recycled and largely fabricated story sealed Tressel's fate and that Ohio State's bowl ban was the result of Tressel's misgivings and not the product of the NCAA's crippling second Notice of Allegations, which was far more damaging and centered around booster Bobby DiGeronimo, not Tatgate.
I may be one of those fans who isn't terribly bothered by the larger, ignorant perception, but I'm still not over the end of the Tressel era. A little over 30 years ago Woody Hayes prematurely punched his way into retirement and there are people who were never able to accept the way in which he left the sideline for good.
Tressel is now a former employee of the Indianapolis Colts who is currently raising money for the University of Akron and yet it's only been a year since the beginning of his end at Ohio State. I'm one of the people struggling to accept that.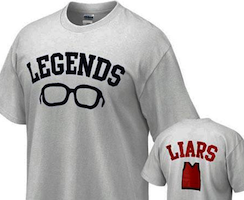 There are some aspects of Tressel's demise that are easier to accept: He was likely to leave on his own terms after his contract expired in 2014 anyway. That Michigan fans feel entitled to redact the entire decade of their misery at his expense on account of him failing to report violations that amounted to about what Charles Woodson's mama's fur coat cost is only bothersome if you actually care about Michigan fan entitlements (remember that to Michigan fans Ohio is the worst state ever, which is kind of like petulantly hating your parents even though they gave you everything you treasure the most).
I cannot reconcile the conclusion of the Tressel era for two reasons: One, he deserved a more dignified ending. Two, unlike Hayes he didn't seal his fate in a blunderous fit of passion. He essentially offed himself in a slow, deliberate and excruciatingly irresponsible way.
There was no way for him to escape the trap he set for himself. Teflon can only do so much.
One year has passed since that ridiculous press conference and I wish I could just be content with Ohio State escaping a rebuilding period by landing Meyer along with the added bonus shedding Tressel's few dead weight coaching cronies. It's all very comforting, but it's still an imperfect remedy.
Wondering what might have happened had Yahoo! run its Nevin Shapiro bomb just six months earlier, or if one of the most horrifying scandals in the history of American academia would have gone public sooner than it did is only torturous. The proper context for Tatgate didn't arrive until the die was prematurely cast.
The absurdly hyperbolic reaction to Tressel's actions might have been tempered with the right atmosphere, but it wouldn't change his actions. It might have worked to quell some of the sanctimony, at least from Pennsylvania anyway. However, fake outrage didn't bring Ohio State to its knees in 2011. Ohio State did.
Jason's Skully the morning following all of that breaking news was confirmation that the sun wouldn't rise normally again for quite some time. A year later and Ohio State football appears to be in great shape on a positive slope; that forfeited layup of a championship year that was to have been 2011 notwithstanding.
This unfortunate chapter came to an end in December, but it still isn't closed. There will continue to be reminders. Kyle Kalis in a winged helmet will be one. The Buckeyes staying home this winter will be another.
Meyer leading the team out of the tunnel in April will be the next one, and that happy ending is just about the only comfort that can be taken on this dubious anniversary.
One year later the wounds of Tatgate are still unscabbed and will continue to burn for some time. But at least now the sun is shining.