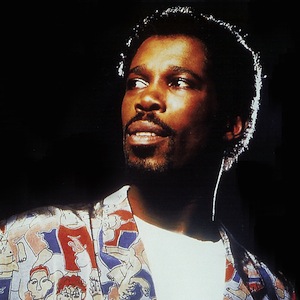 William Buford has it all wrong: Buckeye fans do not hate him some of the time.
The Schottenstein Center's all-time leader scorer bowed with a Senior Night loss following the requisite career nostalgia week that celebrated his unexpectedly-lengthy stint in Columbus.
The WB will leave with thousands of points to go with hundreds of rebounds and assists. His contributions to Ohio State basketball are impossible to dismiss.
Equally impossible to dismiss: Having twice as many turnovers as points versus the Michigan teams this season and playing terribly in each of the Buckeyes' three NCAA tournament exits, culminating in last season's 2/16 shooting catastrophe against Kentucky in the Sweet Sixteen.
So Buford has accumulated historical statistics that accompany numerous big game failures, the latter of which serve as the catalyst for his specious remarks about fans hating him. Sometimes.
His notorious, forced performances in high-profile losses demonstrate how important he is - or believes he should be - to the team: If Buford plays even slightly below average against Sienna, Tennessee or Kentucky the Buckeyes advance another round in each of the past three tournaments.
Instead Buford has been a serial violator of continuously picking at a throbbing pimple instead of just leaving it alone. It isn't that he just has bad shooting games at inopportune times; it's the way that he takes a cold shooting streak, super-sizes it and unnecessarily transforms it into a defining characteristic of his game.
It isn't difficult to understand why Buford forces the issue with regularity: The only role he's ever had has been that of the go-to guy. Buford was ranked the #3 shooting guard in the country coming out of high school in 2008; the two ranked ahead of him are already NBA starters and the only other three five-star twos all currently earn NBA paychecks.
Buford was Ohio's Mr. Basketball and a McDonald's All-American his senior year after being Toledo's City League player of the year three times. His expectations for himself are higher than yours are of him. Putting the team on his back is supposed to be his forte. It just hasn't proven to be a successful endeavor a few too many times.
And because he's been a Buckeye for so long, the refrain has become too familiar. This is that "they hate me some of the time" Buford refers to. In absorbing the fans' palpable frustration he's actually giving himself too much credit. He's had ample opportunity to correct that unfortunate perception.
If you're having trouble remembering Ohio State basketball pre-Buford, it's for a good reason: He committed to Ohio State the day before Halloween in 2006.
That was even before the Thad Five of Greg Oden, Michael Conley, Daequan Cook, David Lighty and Othello Hunter had played a single game together. The only prominent name with greater longevity during the Thad Matta era is Thad Matta.
Part of Buford's perception problem is the dream that fans have of what he should be at this point in his career: As far as Matta rotations go, he's basically been a four-year starter. Try and name some others. Aaron Craft doesn't count yet.
Consider he's a senior and a scorer and one would automatically assume he's elevated his game into that of a right-handed Calbert Cheaney; an unguardable and unflappable swingman who drops in 18-foot shots effortlessly when he isn't effectively driving and creating his own shot.
That hasn't been the case. On Sunday with six minutes remaining and the Buckeyes clinging to a five-point lead, Buford took it upon himself to close out his final home game. He missed a bad three-pointer, which Wisconsin's Jordan Taylor answered with an open triple on the other end.
On the Buckeyes' next possession Buford forced and missed another bad shot which turned into a Wisconsin layup on the other end. Matta took a timeout.
Buford got the ball on the inbound and shoved his man to the floor, giving the ball back to Wisconsin which promptly took the lead. For those of you scoring at home in crunch time: Bad missed shot, bad missed shot, offensive foul, turnover, lead squandered, game lost.
The game recap by which history conveniently edits crucial details tells a different story: "William Buford, playing his final home game, finished with 15 points. It doesn't sound too bad, if you ignore the importance of timing.
There is no player fans want to love more than a four-year star void of observable character issues or personality flaws. By that standard, Buford should be one the most beloved players in school history.
Where the frustration begins for Buckeye fans is where #44's performances in big games come to a screeching halt. Buford's shortcomings are reminiscent of another maligned four-year player who also wore the scarlet and gray, accumulated historical statistics yet left scores of fans disappointed.
Anyone who hasn't their Ohio State football memories from the turn of the century clinically erased (HMOs should be required to cover this) remembers the frustration of the Steve Bellisari years. He was the athlete-converted-to-quarterback who preceded the Troy Smith venture. Only one of those two experiments was considered a success.
Stat sheets remember Bellisari kindly: Almost 5,400 yards passing to go with over 600 yards rushing and 38 touchdowns. Look at historical Ohio State statistics for quarterbacks and you'll see his name listed frighteningly close to the top.
What made Bellisari so frustrating was what we thought he would be: An incredibly athletic and intelligent left-handed cannon with Steve Young potential that justified moving him from defense (where he was predetermined to be the next great Buckeye safety) to offense. He wasn't ignorant to his own ability and routinely forced the issue in key situations. It was his mandate; eerily similar to Buford in crunch time.
More often than not, the result was crippling interceptions or what would currently be referred to as Bauserbombs in critical situations. Bellisari definitely experienced the same brand of scorn during his tenure that Buford spoke of last week. As with Buford, it wasn't personal. No one hated Bellisari.
Both he and Buford are merely human vessels for a position that outlasts all of its occupants. They're just stewards for the two Ohio State sports that matter the most; seniors chartered with being better than they were capable of being. The consensus daydream we all had was that they were destined for stardom, and their respective teams would ride their coattails to glory.
Bellisari's squads were utterly forgettable, whereas Buford's teams have all just been tantalizingly good enough to not be great. In some ways this provides a taller challenge for Buford; while Ohio State's quarterback is the most important athlete on campus, gaining a bid from the Citrus Bowl instead of the Outback Bowl is meaningless compared to getting to the Final Four rather than flaming out in the round of 16.
And that's where Buford finds himself as the elder statesman of a team in obvious decline that had been projected as a number one tournament seed for several months. The disquieting news for Buckeye fans is this precarious position likely emboldens him to try and be better than he is. Historically this has been a welcome development for opponents like Siena, Tennessee, Kentucky, Michigan State, Michigan, and as of yesterday, Wisconsin.
Should Buford attempt to put the team on his back and collapse under its weight once again, he might feel that scorn one more. And as has been the case throughout his college years, it will be misinterpreted as hate towards him. Buckeye fans not only love their senior swingman, they want to love him more.
That's because nobody hates who Buford actually is. Sometimes they just hate who he is not.