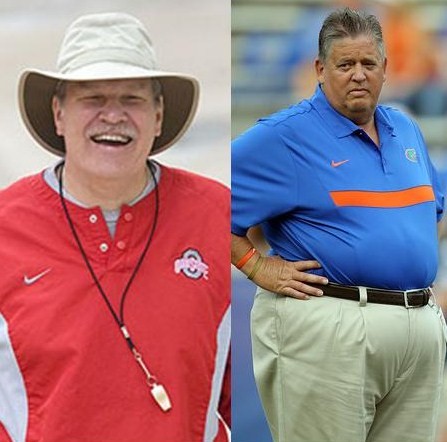 In the end, the money always wins. In college football that means the aristocracy automatically devours the tiebreakers.
Ohio State and Florida are a couple of the college football world's one-percenters with access and opportunities that the vast majority of college football programs simply do not have. In the Gator Bowl, they are essentially paying themselves 2011 bonuses not for what they did, but for who they are.
The Buckeyes finished 6-6, struggling all season and losing their final three games. They're being rewarded with a January 2 (this season's January 1) date with the Florida Gators, returning to their bowl namesake with an identically unpalatable record.
The Big Ten produced three other 6-6 teams: Northwestern, who didn't play the Buckeyes; Illinois, which only allowed Ohio State to complete one pass yet still lost (HA HA! ZOOK MAGIC!) and Purdue, who just beat the Buckeyes three weeks ago and finished ahead of them in their division.
Those three schools' postseason destinations are the Meineke Car Care of Texas Bowl, the Kraft Fight Hunger Bowl and the Little Caesars Pizza Bowl, respectively - bowl names that did not exist the last time Ohio State was bad enough to merit consideration as a participant. They're also all played in December.
In an equitable world, Purdue - who also beat Illinois - would not have landed in Detroit, but it did, expressly because it's Purdue. There's a distinct hierarchy among the bowls, and when the Gator's pick came up it went with our favorite mediocre patrician because TV matters, fan bases matter, storylines matter and advertisers matter.
Purdue, especially in its standard, mediocre form, provides none of these things which is why it was relegated to playing in George Perles' "gift" to his former conference. On the bright side, West Lafayette makes Detroit look like the Amalfi Coast so look for at least half of the seats between the 40s at Ford Field to be stained with tobacco juice on December 27.
This isn't a complaint about the bowl system, which has never claimed to be equitable, sensible or designed to reward programs justly for their season performances (the BCS is another matter). It's merely a reminder that as irritating as it might be to the college football fan at large, bowls are a biased perk for fans of teams like Ohio State and Florida.
If and when the bowl system is reupholstered in favor of a postseason system constructed without bias or tradition, Buckeye fans - especially those of us who survive substandard anomalies like 2011 - will not be treated so kindly. The Gator Bowl took Ohio State and Florida for no reasons related to their 2011 seasons.
And they're getting a whole canon of stories with their chosen teams: You may remember Florida as being Urban Meyer's former employer, while most of Florida's current players remember Meyer as being the coach for whom they pledged to play at Florida.
The Gators and the Buckeyes allegedly also played for the 2006 BCS title (a nasty rumor that no one can confirm actually happened) as well as the 2007 NCAA basketball tournament final.
Both programs are rich in history, teeming with fans and carrying all of the proven measurables that bowl committees salivate over when considering candidates, present resume notwithstanding. Ohio State and Florida fulfilled the minimum job requirement for consideration - six measely wins - and that was all they needed.
The one thing that Ohio State and Florida do not have, at least this year, is offense. It's the shared deficiency that essentially led to both teams losing a combined 12 games.
Stripping away all of the other details, and remembering that 11W will spend all of this month exhaustively previewing this game, let's take a look at the men who run these disappointments.
two distinct ways of doing less with more
Florida has the nation's ninth-ranked defense. Ohio State allows a mere 28 yards more per game, good enough for 24th in the country. Two top-quintile defensive units would normally demand a championship-level marquee; unfortunately for both they're paired with decidedly terrible offenses.
| tale of the tape | Bollman | Weis |
| --- | --- | --- |
| rode to success by | Being Jim Tressel's friend | Stealing defensive signals |
| offensive style | Walrusball | Ray Perkins on Ambien |
| 2011 salary | $300,000 | $765,000 |
| cost per point scored | $997 | $2,492 |
| total offense (120) | 107th | 102nd |
| passing offense (120) | 116th | 87th |
| signature play | Telegraphed slow-motion handoff | Fade route |
| First downs/game (120) | 16.83 (106th) | 17.33 (103rd) |
| Tenure at school | 11th (final year) | 1st of 3 (owed $1.73MM) |
Florida's "attack" is the brainchild of familiar portly foe Charlie Weis, who Buckeye fans last saw at the beginning of 2006 in Tempe after a month of ominous warnings that his offensive genius had been given too much time to prepare for the Silver Bullets.
The result of that Fiesta Bowl was a Notre Dame school record for yards allowed as Ohio State's game plan, according to Jim Tressel in the postgame press conference, was to "avoid overthrowing the deep ball, because we knew it would be there."
Weis had grown to prominence as the New England Patriots' offensive coordinator under Bill Bellichik, comandeering offenses that "seemed to know what defenses were going to do before the ball was snapped."
It turned out that was precisely the case. Post-Spygate, Weis' artificial star has fizzled considerably, though not to the point where he isn't still stealing money from his employers. His much-maligned counterpart on the Ohio State sideline in this Gator Bowl is a relative bargain.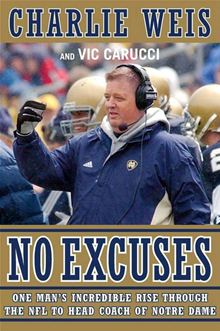 Jim Bollman has been frustrating Buckeye fans who dared to look behind Tressel's curtain for years. From slow-playing in-state lineman prospects who end up flourishing at other schools to routinely offering too few scholarships, too late (Ohio State has brought in one offensive lineman in a class twice under Bollman) his recruiting apathy and line coaching philosophy have been popular topics of contention for too many years.
Between the personnel decision-making (remember Braxton Miller sitting out the entire Toledo game?) the in-game decision making (remember Joe Bauserman throwing repeatedly at Nebraska despite a 21-point lead?) and the sheer predictability of the offense in every game until the one in Ann Arbor, Bollman expanded his role of scapegoat from the Internet recruitniks to the couch tacticians in 2011, creating a previously impossible charicature of Tressel as an offensive genius.
If anything, 2011 proved that Tressel was covering up a lot more than just improper trinket sales for discounted tattoos. With Bollman now completely in charge of the Ohio State offense, the Buckeyes' production - typically in the bottom half of the FBS anyway but coming off of its best year with plenty of returning players fell off of a figurative cliff:
| OSU season | OSU Offensive rank |
| --- | --- |
| 2001 | 65th |
| 2002 | 70th |
| 2003 | 93rd |
| 2004 | 98th |
| 2005 | 32nd |
| 2006 | 26th |
| 2007 | 62nd |
| 2008 | 76th |
| 2009 | 68th |
| 2010 | 20th |
| 2011 | 107th |
Ohio State's offense in 2011 was essentially a three-hour seminar on how to turn a 1st and 10 into a 3rd and 17, and this Florida defense won't do Bollman any favors. At the same time, the Buckeyes shouldn't help Weis too much either: He was only slightly less bad at his job than Bollman was.
This means the punt might actually end up being the most important play of this game, which would be a fitting, if not delayed tribute to Tressel.
The most overplayed non-game element of the Gator Bowl, which will intersect with a couple of the aforementioned storylines, is that this is Ohio State's grand finale leading up to Meyer's program takeover. While Weis is only completing the first season of his three-year deal, this is going to be it for Bollman.
A more diverse attack, as was finally enjoyed with tempered frustration in Ann Arbor, would be a welcome, lame-duck development for an offense that will be completely made over in a few months.
Surely the Florida players Meyer spurned for brief retirement will be playing with a little extra malevolence. It's unclear if that will make Weis look more competent, however.
This is Bollman's final act. The Gator Bowl bought in Ohio State for the eyeballs, the cache and the money that historically comes bundled with their postseason appearances. They also wanted the storylines. Perhaps the old walrus will give them one they weren't expecting.