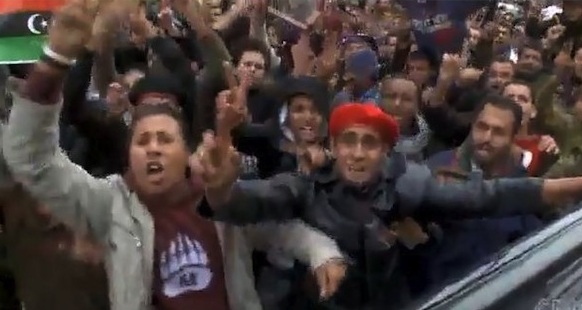 There are a couple of things which keep me from enjoying college football as much as I might otherwise. One, I have a pretty big problem with everybody making money off college football except for the players risking bodily injury. (And please, save me  your "OMG SCHOLARSHIP!!!" pleas. Would you work your job if your employer paid you in gift certificates to their own store?) The second is the ridiculousness of college football's "postseason."
On Saturday, Army and Navy will put the capstone on the 2011 college football regular season, whom we hardly seem to know. Now it's time for a series of exhibition games leading to the only bowl game which means anything: the national title game. Of course, according to the Bill Hancock, "President" of the BCS, the BCS has once again delivered justice to us meek college football fans. 
Every free-thinking person knows what a poorly shrouded charade the BCS is. There's the blatant cronyism and corruption. There are people like LSU scheduling the likes of Western Kentucky in Novemer in attempts to avoid a late season loss. Its mysterious formula includes Coaches' Poll, which allows people like Nick Saban to vote Oklahoma State #4, thus helping his team reach the title game. It also includes the Harris Poll, which was considered a joke even before it allowed a former SEC commissioner to place five SEC teams into the Top 11. All of this absurdity, however, begins to make sense when viewed with the millions-of-dollars-at-stake in the background. It's a story as old as time itself. 
And yet, here we are talking about Dollar Store band-aid ideas like a "plus-one play-off system" and a couple hundred more bucks in stipends. If Mark Emmert can make millions of dollars while sitting at the head of an archaic, unncessary institution... why must college football fans settle for a four team play-off? So we can have this debate all over again in 10 years... when all these schemers are retired? Why do we have to tolerate whatever dumb-assery Bill Hancock is shoveling us this year in defense of the shambolic system which lines his pockets? It's all especially infuriating considering the solution to all of this is (almost) literally under college presidents' noses.
In December 2004, my 1.1 high school GPA and I were beating back collegiate suitors for my substantial academic talents. After one of the most storied recruiting processes in academia history, I was down to four choices: Youngstown State, Wright State University, San Jose State and the University of Montana. While I was heavily leaning towards putting my life on the line in pursuit of an education in Youngstown, my decision turned one fateful night while idly flipping through television channels. I happened to stumble upon the 2004 D-1AA Championship Game. The 2004 banger featured James Madison University and the Grizzlies of Montana. The Grrrrrrrrizzlies would go on to lose to JMU by 10, but during one intro-from-commercial, the ESPN2 camera panned Montana's fans. They were drunk. They were wild. In other words, they were my type of people. I decided then and there I was striking west to continue to my academics. 
If you know anything about the Football Championship Subdivision (as D-1AA was later renamed), you know Montana is somewhat of a powerhouse. I will confess, coming from being raised as a fan of one of the most successful programs in the nation, it was a lot harder to get excited for "Montana vs. Northern Arizona" than it had been for "Ohio State vs. Iowa". All of that changed, however, once the play-offs rolled around. 
I have tasted the fruit of a college football play-off system, and not a sorry-ass "plus-one playoff" either, but a real play-off. Let me tell you, my friends, it is a fruit as glorious and ripe as any you will find in your local Kroger isle.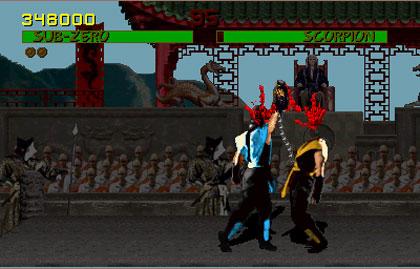 In 2006, Montana advanced to the semi-finals. Since Washington-Grizzly Stadium doesn't have any lights, ESPN brought in lights for their Friday night broadcast. Of course, Steve Baylark gutted Montana for 169 yards on the ground, 76 yards receiving and two touchdowns; but I remember thinking how I was more excited for that game than any Ohio State bowl game not being played for a national title. I mean, what sort of sports fan doesn't enjoy a semi-final game? Especially with a unique visitor coming onto your team's home-turf and trying to take your team's chain? Seems a little more exciting than an exhibition put on by the geniuses behind TaxSlayerPro.Com, no? 
The idea of a play-off being vastly superior to the current system isn't groundbreaking. But it's funny to watch people act as if heaven and earth must be moved to bring a play-off to the highest level of college football. If lower caliber athletes can handle the rigors of these extra games (while balancing an academic schedule without an army of tutors behind them), why couldn't somebody like Trent Richardson? And if that's a deal-breaking issue, then I'm sure most fans and players would sacrifice early season games against inferior competition in exchange for tournament games. 

Using the FCS-model (which, by the way, has expanded to twenty teams), also eliminates the "OMG BUT WILL FANS TRAVEL!?!?" farce, since all games are played at the higher seeded team's home field. If Ohio State can pack 105,000+ into the Horesehoe to watch a 5-3 Buckeyes team face-off against freaking Indiana... then I think their fans would shell out the cash to watch a second round match-up against somebody like Alabama. And to dovetail on that idea, Buckeye fans wouldn't take up a chance to watch the Buckeyes play somewhere like LSU's Death Valley? (We'd have to wait until roughly 2024 to see that match-up in the regular season.)
If you want to claim " BUT EVERY GAME COUNTS IN COLLEGE FOOTBALL", I will first laugh at you and then show you "The Game of the Century" from earlier this year. After that, I'd point you to college basketball and their 68-game tournament. (Which, by the way, is the biggest money maker for the NCAA.) Did the fact a 68-team tournament is looming in March take away from your enjoyment or anticipation of the Duke-Ohio State game? Are you any less excited to watch the basketball Buckeyes bang in Kansas on Saturday? I doubt it. (And is it not refreshing to see college basketball powerhouses schedule games against each other?)
And to you "OMG BUT ITS A TRADITION" contrarians, I would argue the only tradition in the bowl system is United States Dollars. Doubt me? Then I present Texas playing in the Rose Bowl.  The piss-poor Big Ten sent TEN teams bowling this year. TEN. Here's the best thing about a tournament system though, even given the proliferation of bowls. There's no reason why non-tournament teams can't play in bowls. Ohio State and Florida could still play in this year's Gator Bowl under this model. Sure, the Sugar/Rose/Orange/Fiesta Bowls will lose prestige, but who cares? They sold their soul a long time ago, and those fat-cats have made plenty off this farce of a system already. It's not that play-offs wouldn't be profitable -- they would be -- it's just the money being made off the games would go to the schools and the NCAA and not to the BCS and their strip club slush funds. (And would eventually just be going to the schools once the new super conferences secede from the NCAA.)

I also think I've had it with the SEC getting to play all these bowl games on their own turf. Montana, for example, has lost two home play-off games to teams from south of the Mason-Dixon line since 1986. Before you write it off as mere happenstance, consider Montana has made the playoffs every year since 1986 as well. The SEC has unquestionably been the most dominant football conference since Florida put a pregnant Troy Smith six feet under; but, they rarely travel north of the Mason-Dixon line -- even for out-of-conference regular season games. I wonder how much somebody who's used to 70 degree days in December could adapt to playing football in the Horseshoe, Camp Randall or Bronco Stadium on a 10 degree December day with 8 inches of snow on the ground?

While this year's 2011 FCS tournament, as noted above, has 20 teams, I've eliminated the play-in games from the bracket-we-should-be-watching-unfold due to its play-in games conflicting with "Championship Saturday". Tomorrow would be the start of the second round of this hypothetical tournament. I'll let you marinate on what-could-have been and weigh it against what-we're-gunna-watch. Just to be a dick, I used the latest BCS rankings for the seedings. Sure, there are two re-matches in the first round, but I think they're outweighed by games like Wisconsin at Boise State, Baylor at Oregon and Michigan at Stanford. BEHOLD, COLLEGE FOOTBALL POST-SEASON (AS IT SHOULD BE):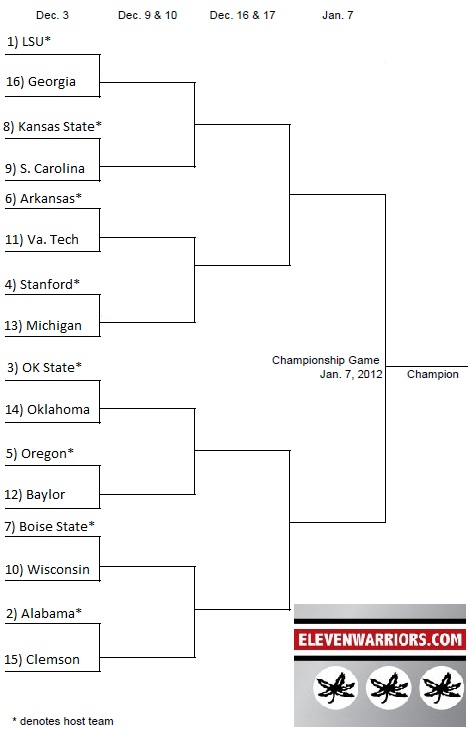 If Alabama and LSU were the two last teams standing out of that bracket (and they probably would be), then that's a pill I'll gladly swallow. And no, I don't think there should be any automatic slots awarded to conference winners. All conferences chased the conference championship money-bag, but there is no reason a 6-6 UCLA team should even have a chance to qualify for the tournament. Will there be teams left out and arguments about that? Yes, but at least in the end, the champion is crowned for coming out of a tournament instead of being awarded a berth in the title game by an unknown algorithm. 

It's an idea that obviously has support with fans. It also has the support of the players. Why are we wasting time and money trying to replace broken windows on a house that needs a new foundation?