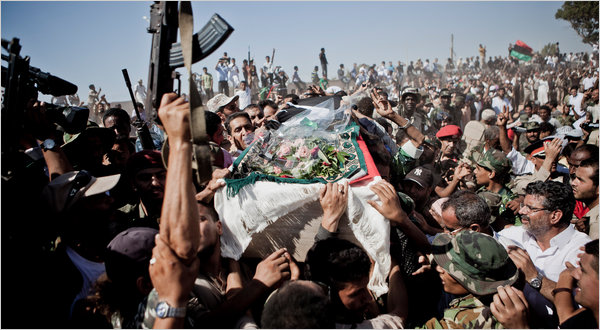 When you die, none of the materials you've amassed over your life can come with you. Neither will your money. The only thing you will leave behind -- depending on your life -- is glory. Some men will be remembered in song for eternity. Most will simply be washed into anonymity in the seas of time. Rivalry weekend offers college football players -- from stars to scrubs -- the chance to grab eternal glory. Some will take the glory and others -- most likely Jordan Kovacs -- will end up wrapping themselves in shame. But that's what makes college football (and all sports, really) so great. It gives our insignificant lives meaning as we hurdle through space at 30,000 miles an hour while trapped on a rock.
My W:L ratio, many moons ago, sat at an impressive 3:1. I've crumbled over the last few weeks, but I think this is the week where I grab my glory. I've been riding the favorites this year -- and they've been covering -- but it appears Vegas has righted their ship. It's time to adjust my super-secret algorithm to accommodate these changes in the winds.
LAST WEEK: 3-8
SEASON: 64-49
NATIONAL GAMES
Texas (+9) at Texas A&M - Thursday 8:00 EST - ESPN
As somebody who hates the entire state of Texas and its peoples, I'm not sure if I could care any less than I do about losing the storied Longhorns-Aggie rivalry game. A&M, who snapped a 3-game skid against wretched Kansas last week, probably hopes their defense is up for a repeat performance against Texas. While Texas has been unable to throw the ball and has been maddeningly pedestrian, Case McCoy has had his moments of brightness during the campaign. Ever since A&M's collapse against Arkansas, I've never really cared for this team. Not that I've been impressed with Texas, but I think they can muck this game up and cover a 9 point spread.
#1 LSU (-11.5) at #3 Arkansas - Friday 2:30 EST - CBS
I've left out LSU of the last couple Weekend Updates because they played Western Kentucky and Ole Miss (where Les Miles had his QBs taking knees on the Rebels' two yard line early in the 4th quarter) This line opened up at 14, and the line has dropped to 11.5 as people have loaded up on Arkansas. Look, LSU has killed every single game this year. Every single one. Please tell me Arkansas' best win: 42-38 over Texas A&M, 31-28 at Vanderbilt, or 29-24 at Ole Miss? Arkansas has played one good team, Alabama, and they got smashed 38-14. But because they're in the SEC -- and beat A&M when people thought it was impressive, here they are as the #3 team in the country. LSU is going to roll them up. This game won't be close.
#13 Georgia at #25 Georgia Tech (+6) - 12:00 EST - ESPN
Georgia (-6) looks too appealing for my liking. If Aaron Murray can get the game opened up--how would Georgia Tech go about coming back? And Georgia's rush defense is formidable. Vegas, you're not fooling me here.
#2 Alabama (-21) at Auburn - 3:30 EST - CBS
Remember how Auburn came back from a 21 point deficit at Bryant-Denny stadium last year? I bet that's haunted Nick Saban's dreams every night since then. Nick Saban strikes me as a vindictive guy, and he can't risk a lackluster performance against Auburn that could cost him pole positioning. Auburn can't do anything. Seriously, why should I pick them? Their defense has been cataclysmic at times this year. They don't have a quarterback. Their one weapon -- running -- sits right in the wheelhouse of Nick Saban's monstrous defense. I still probably would've ridden with Alabama if they were 28 point favorites.
#22 Notre Dame (+7) at #4 Stanford - 8:00 EST - ABC
I can't believe I'm picking Notre Dame. I really can't. I just haven't been impressed with Stanford at all. Especially last week when they followed up a blowout loss to Oregon with a piss-poor effort against freakin' Cal. I hate myself for this pick, but I think it's the right one. Stanford is soft.
WARREN G. HARDING'S $10,000 PRESIDENTIAL power PARLAY
The 29th (and greatest) U.S. President, Warren Gamaliel Harding, was a renowned gambler, golfer and lover of life. As such, his words are brought to you here through the medieval art of necromancy. Seeing as President Harding ushered us into economic success unheard of in human history (before being tragically assassinated by his jealous wife--which tanked the economy), his words here might as well come to your doorstep in the form of etched stone tablets. (All views and opinions presented here should be considered only those of Warren G. Harding himself, obvii.)
LAST WEEK: -$10,000 [Oklahoma State (-26.5), Nebraska (+3.5), Wisconsin (-13.5), Vanderbilt (-1.5), Kansas State (+10), Arkansas (-13), Stanford (-19.5)]
THE SEASON'S HONEY POT: +$207,739.66
As I descended into Central Ohio, I was aghast. My advisors reccomended I avoid the flyover out of fear of provoking my temper, but I ignored them as I always do. The chasms of fire which had opened up, spewing bubbling lava into the fields were only topped by the heap of rubble which Marion, Ohio, had been reduced to. The golden bricked roads of the City of Kings had a redish tint to their gleam from all the blood which had been spilled onto them.

Feeling my blood wrath come over me, I pulled on the reins of my cloud of AK-47s and struck west to the Atomic City, Piqua, Ohio. Through the fire, the heroin, and the brimstone... Brickqua still stood. Flares went into the air to mark my landing zone. When I landed, I found the Piquonians in their traditional war regalia... breastplates and greaves made of boiled leather, with various bright-colored feathers fastened into them.

As I dismounted my war chariot, a sinewy blonde haired man with various tattoos on his arms approached me.

"Warren Harding, it's a pleasure to welcome you to Piqua. My only regret is that it's not the drug trade which brings you here, but talk of war."

"Believe me, friend," I said as we locked hands and embraced, "this is not mere talk. When we are done, there will be a new great lake made entirely of the blood of our enemies."

The man smiled, but I could see the fierocity burning behind his eyes. This man was a warrior. As he led me through the throng of gathered Piqua warriors, he finally introduced himself, "My name is D'Rock the Wild One, Chieftan of the Piquonians."

"Where is the war council?" I asked.

"This way, Mr. President," he said as he pointed to a large tent sitting on a hill above the throngs. When we approached, he lifted up a flap of the navy blue and red tent to usher me in, "Welcome to the Boom Boom Room."

Sitting at the table were three men sitting behind five banners. The banners each represented one of the fabled tribes of Ohio: the Marionaires, the Piquonians, the Clevelanders, the Toledoans, and the Columbusites. I took my seat at the head of the table, in front of the red, black, and gold banner of Marion, Ohio. In the middle of the table was a topographical map of Ohio and Michigan... black ink covered the whole central plains, showing Esmerelda's grip of power on the state.

"So Warren," came a voice representing the Columbusites, "when are we going to take back Columbus? Ohio is nothing if it does not hold its capitol city."

The man sitting behind the orange and brown banner of Cleveland banged his fist into the table, "Columbus is gone! Cleveland is still fighting! We should just move the capitol to Cleveland, as it was intended!"

"But what of the threat to the north?" Said the bespectacled, bearded man sitting in front of the green and gold banner of Toledo. "Esmerelda the Hoodrat Queen and the Whore of the North, Ann Arbor, are amassing more dope and weaponry by the day. More heroin will be spilled into Ohio soon enough if our nothern border isn't secured! And if they ever get nuclear technology into one of their submarines, it's curtains for all!"

"How can Cleveland be expected to assist others when the enemy is at our gates? Had you fought as bravely as we have in the flats of Cleveland, then maybe this council wouldn't be needed."

The rock of a man representing Columbus pulled a revolver out of his pocket, cocked it, and put it on the table.

"You want to take this to the streets!?" Yelled the Cleveland man, standing to his feet and placing his own pistol onto the wooden table.

The argument was interrupted as a round of gunfire went off. D'Rock had commanded the attention in his own tent.

"The Abyssal Cocaine Crown of the Eternal Galaxies sits upon Warren G. Harding's head. Every man in this room is bound to him by oath, as is the entire state of Ohio. We do what Warren says."

The Clevelander sat back into his seat, still fuming.

"Friends, we are all in this together. We can either die as five fingers or we can fight with a fist. I have no intentions of being hanged or seeing anyone in this room executed, but Ohio must stand together. Look at this map," I said, gestulicating, "There are enemies all around us. Marion, Columbus, and the entire central valley lay in heroin-infused rubble. To the west, we have the cowardly people of Indiana. They will be of no assitance. To the east, the hill people of western Pennsylvania and West Virginia. I don't trust those people any further than I can throw them. I also shouldn't need to point out to how fast the barbarians from Kentucky would invade us if we don't get this situation under control."

"So how do we get this under control?" D'Rock asked.

"Ohio is not safe as long as this Ann Arbor and Esmerelda the Hooded Rat Queen are allied. We must marshall a host of Ohio's most formidable warriors and we must strike north and smash this wicked alliance. After we have delivered their souls to whatever heathen gods they pray to, we shall turn back to Ohio and cleanse the rest of this state."

"When do you need the Piquonians ready for battle?" D'Rock asked.

"We ride Saturday morning, before dawn. We will ride from Piqua to Port Clinton, and from there, we shall ferry across Lake Erie to Detroit and we shall smash this stronghold. There will be blood, oh yes there will be blood, but it will be the blood of those that oppose us. Are there any objections?"

Silence.

"With that settled then," D'Rock said as he produced a stone plate from under the table that had five lines of white powder on it, "let us make this pact official as our ancestors used to."

As the plate made it around the table and the powder made its way into our nasal cavities, a sense of euphoria swept over the room.

"We are going to crush these whores like the dogs they are," said the Cleveland warlord said as we walked out of the tent, "nobody can stand against the united strength of Ohio."

And so, my friends... justice will conquer evil. We have a host of over 20,000 hardened soldiers. Heroin and other sorcery can only get an army so far.

Now, let us talk of this week's $10,000 Presidential Power Parlay. Investment in this week's power parlay is worth a profit of $117,568.98 according to W.A. Titsworth, my Secretary of Collegiate Football Wagering. The teams: Alabama (-21), LSU (-11.5), and Ohio State (Money Line).

After the battle, I shall tell the people of our righteous victory won on the banks of Lake Erie. The State of Ohio will bask in this glory for the next sixteen millennia.
THE GAME
Ohio State (+7) at #15 Michigan - 12:00 EST - ABC
I'm supposed to preview Big Ten games outside of Ohio State's -- but you know what? I'm done with the Big Ten. I'll put my picks at the end, but for right now, it's all about Michigan.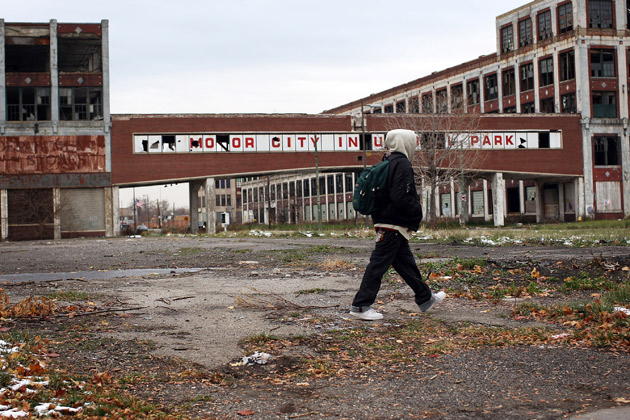 What I find hysterical is the level of certainty going into this game from Michigan's end. They seem to think since Tressel's regime got toppled earlier this year, Ohio State's magic against them will cease to exist.
I have news for Michigan: Ohio State's offense is pathetic this year, but they will be able to run the ball against Michigan. The Wolverines surrender an average of 128 yards a game on the ground. Granted, they bottled Nebraska up last week, but I still can't shake the fact Michigan State gutted them for 333 yards on the ground a week after Ohio State held Sparty to 78.
Ohio State has owned Denard Robinson in years past -- and really, I don't think this year will be any different. I think Denard will be hit hard and he will be hit often, and we all know what happens when Robinson is forced to throw the ball regularly. If Ohio State's secondary can just prevent big plays -- or the three 60-yard jumpballs Denard seems to throw to his receivers every game -- this game won't even be close.
Jim Tressel may be dead, but his blueprint remains. As long as Ohio State doesn't turn the ball over and Jim Bollman doesn't put Carlos Hyde into the WildBuck, then I think Ohio State will use ball control and a power running game to grind Michigan down. When Robinson's interception comes (and it will come) in the second half, then that will be a nail in Michigan's coffin.
Ohio State is going to win this game. There is no doubt in my mind. And these Wolverine tears will taste even better on Monday, when Urban Meyer emerges from his mother's basement to be announced as the next football coach of The Ohio State University Buckeyes.
Other picks (winners in bold): Iowa (+9) at #22 Nebraska; #11 Michigan State (-6.5) at Northwestern; Purdue at Indiana (+7.5); Illinois at Minnesota (+10.5), #20 Penn State at #15 Wisconsin (-14.5)