Ohio State has three losses and yet the sun keeps coming up. As for Ohio State's re-enacment of the Chernobyl diaster on Saturday--whatever.  All I know is, there are 49 days until Michigan. You can't run Brady Hoke. You also can't hide.
ESPN "TOLD" THE ACC WHICH TEAMS TO PLUCK FROM THE BIG EAST. So, remember how the ACC came out of nowhere and scooped Syracuse and Pittsburgh out of the Big East, and everybody was all like, "Man, the ACC is so wise! What a great basketball conference!"
Well, it turns out the move had nothing to do with basketball and everything to do with football, the obligatory piles of cash and ESPN. How do we know this? Because it came from the mouth of Boston College's athletic director, Gene DeFlippo. It seems the only time the public gets any candidness these days is through accidental mental lapses, which apparently DeFlippo had (emphasis mine):
The ACC just signed a new deal with ESPN that will increase the revenue for each school to approximately $13 million. With the addition of Pittsburgh and Syracuse, said DeFilippo, another significant increase will come.

"We always keep our television partners close to us,'' he said. "You don't get extra money for basketball. It's 85 percent football money. TV - ESPN - is the one who told us what to do. This was football; it had nothing to do with basketball."
ESPN will probably catch a lot of heat for this--but it's not like they're a journalistic entity anyway. (The fact Craig James, who may or may not have a small cemetary of dead hookers in the foundation of his house, still draws checks from ESPN speaks to that). ESPN did it to cripple NBC and ACC did it to cripple the Big East, which I believe, is the essence of capitalism.
DeFlippo also went on to admit he blocked UCONN from joining the ACC for good measure.
BEN BUCHANAN FOR THE HEISMAN. The Columbus Dispatch's Ray Stein wrote an article where he mentioned Ben Buchanan as the team's MVP so far. For some reason, it really upset me when I first read it. Then I thought about it a little bit. Then I cried.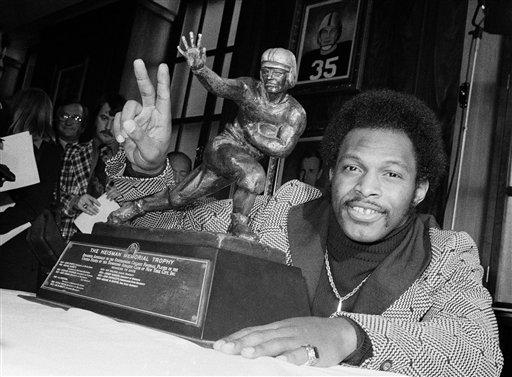 THE NCAA LAUGHS AT THE BUCKEYES. Sam Amico at FXOhio wrote an article about how the Buckeyes are delivering exactly what the NCAA wanted this year. I am now heating up an iron rod to shove through my eye socket.
ARMY, NAVY, AND AIR FORCE TO THE BIG EAST? Hans Mueh, athletic director for Air Force, mentioned yesterday how the Big East would be a good fit for them, and in his perfect world, Navy and Army would join them. Back when the Big 12 was on life support (before being upgraded by doctors to "critical but stable"), they apparently approached Air Force about joining them. Mueh's response almost blew my mind. (Again, emphasis mine):
"We were approached by the Big 12, and I told them we're not a good fit for that conference. In the Big 12, geography makes sense, the economics make sense, but recruiting makes no sense for us. I can't recruit against Texas, Oklahoma, Oklahoma State … That's why I turned down the Big 12. I can't do that to my kids, because they'll get beat up. I'd love the extra $12 million or whatever it would be per year from the TV money."
So there's at least one college athletic director who cares about his kids and isn't shaking his school's ass for cash like a stripper. Ohio State should get him when they finally get around to firing Gene Smith.
NOTRE DAME SHREDS SERVICE ACADEMY, DECLARES IT'S JUST GETTING STARTED. The Irish have quitely rebounded from an 0-2 start by winning their last four games. After being a decent Air Force team (but again, still Air Force), here's what Brian Kelly had to say:
So Jonas Gray felt compelled to let Irish coach Brian Kelly know: That was the most points he ever had seen on that scoreboard.

"He looked at me and said, 'We're just getting started,'" Gray said.
1) Of course there is a guy named "Jonas" on Notre Dame's team. 2) Please tell me Notre Dame fans are talking themselves back into BCS contention so I can watch Stanford punch them in the face and take it from them during their last game of the season?
INTERNET THINGS, BROTHER. Legalizing, regulating and taxing online poker... Denard Robinson is from a place where people bet $20,000 on pee-wee football... Scared bros at a haunted house... The next African Cup of Nations will be without some blue-bloods... The most amazing time lapse video ever... Glowing scorpions...