I assume y'all know the facts by now: Ohio State isn't ranked for the first time since 2004, and Broke Hoke has appeared to have parlayed beating two Directional Michigan schools and a small Catholic school in Indiana into a #21 ranking. It's fun reading gloating Michigan fans on Twitter. It's almost as if they're unaware they're bragging about being the #21st best team in the country.
As the seconds ticked away on Saturday, I suddenly realized why Jim Tressel did what he did. Lose those players--and the national title hopes that rode on those players' backs--over something as mundane as tattoos-and-cash-for-signatures? I bet when he found out about the "violations", something very similar to Saturday night played through his mind. It was probably a decision that took less than five seconds.
And it's crazy to think about how close Jim Tressel (the most conniving, sociopathic man to ever inhabit the spot of college football head coach) came to pulling it off.
AND THUS, THE TECTONIC PLATES UNDER COLLEGE FOOTBALL BEGAN THEIR CATACLYSMIC SHIFT. College presidents are moving frantically to make sure their colleges aren't cut out of the bags of money which will be passed out to the super-conferences which are inevitably going be left standing when the dust settles.
The ACC announced this weekend that Syracuse and Pittsburgh would be joining their ranks next year, in what will presumably be the nation's best basketball conference. This move likely secured the ACC's spot in the upcoming "super conference" era. It also means the Big East and the Big 12 will be the conferences getting mugged for the rest of their remaining pillars.
"Every option is on the table," said a "high-ranking SEC official" in regards to expansion. Florida State, Virginia Tech, or Maryland could all be in play for the SEC, which has allegedly scraped its gentlemen's agreement of not adding schools from states which already have SEC schools in them.
The sudden implosion of the Big East, which is where Notre Dame parks every sports team except their football one, could be the moment that pushes Notre Dame to the Big Ten.
The Pac-12 is reportedly going to add Texas, Texas Tech, Oklahoma, and Oklahoma State, perhaps sometime this week.
And, having all other problems in this country solved, the beacons of intelligence which illuminate Capitol Hill may take a look at all of this in relation to taxes and Title IX.
When these super conferences are formed, the next move is predictable: the new conferences will sever ties with the NCAA, which is why Mark Emmert is waiving his satin handkerchief around and calling for everybody to pump the brakes a little bit. (He's saying all of this unironically while riding around in a limo driven by a chauffeur, talking on his bejeweled cellphone and sitting in a $3,000 suit).
So remember, when you hear people tell you things like the Pac-12 expansion is about "academic fit" and not "television money"—it's just that, because Texas and Oklahoma have always been renowned for their academics. And also remember, when it begins raining money, it'd be completely ridiculous for the workers risking bodily harm to see any of it. After all, these are American colleges we're talking about here! It's not like they're institutionalized football-and-money factories masquerading as institutions of academia and moral integrity or anything!
OREGON HAS OFFICALLY CAUGHT THE ATTENTION OF THE PINKERTONS. Oregon received a letter from the NCAA, letting the Ducks know there would be some inquiries into their use of "freelance recruiting services". It was Charles Robinson who originally "broke" this story when he investigated the relation that Willie Lyles had with Oregon's coach Chip Kelly. Though, I guess I'm using the word "investigated" a little loosely, since Charles Robinson had the story handed to him by somebody with some dirt on their hands and an axe to grind. (Sound familiar?) Don't worry though, because Charles Robinson looked at pictures. He also wrote it in a tone as if he were investigating a third world African dictator and exposing a genocidal cover up, so you know this is some true cloak-and-dagger stuff.
I also want to know: is it actually a letter they get? Like, when Ohio State got "exposed" and received their notice of allegations, did a scantily-clad secretary walk into Gordon Gee's throne room and put it on his desk? Who opens it? Who is addressed to? These are the questions I demand answers to, Charles Robinson.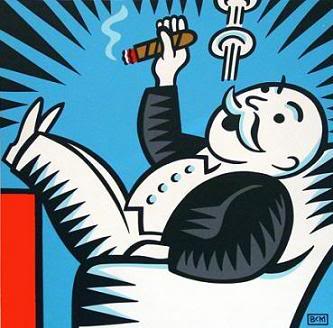 TEENAGERS, WHO HAVE LONG CONFUSED UGLINESS AND ABSURDITY WITH FLASH AND FASHION, LIKE WEARING UGLY AND ABSURD UNIFORMS. Speaking of Oregon, you may remember two weeks ago, when 300,000 people on the east coast had their retinas set ablaze from the atrocity that were Maryland's uniforms.
It's Maryland's blatant attempt to be to UnderArmour what Oregon is to Nike. But Maryland may be on to something, as Oregon's hilarious peddling to Nike has paid dividends; a number of recruits have said the uniforms were a big reason of why they chose to play in Eugene. I made my original college decision based on a pan-shot of a crowd during an ESPN2 broadcast, so I probably shouldn't be surprised at what can persuade an 18 year-old. 
NO, CY THE CYCLONE DIDN'T HAVE HIS ARM BROKEN BY UCONN HOOLIGANS. It had been speculated that Cy was pushed down a flight of stairs by some Connecticut fans. This is not so, according to the police, who say Cy simply slipped at Rentschler Field. Still, the idea of a Connecticut fan getting so enraged over UCONN football that he pushed a mascot down a flight of stairs had amused me. Sadly, the world we live in isn't that poetic.
OHIO STATE—THE INSTITUTION, NOT THE FOOTBALL TEAM--IS EVEN FANCIER THAN THEY WERE LAST YEAR. Classes start on Wednesday (*sigh*). This year, though, Ohio State will be unveiling new facilities and majors, such as "Atmospheric Sciences", as they usher in their "brightest freshmen class" ever. (Which I'm pretty sure is a juked stat considering kids can't even read these days. Still, Ohio State continues its ascent up academic rankings.
FANCY THINGS CULLED FROM THE SYSTEM OF TUBES WHICH IS THE INTRANAT. Italy's sex scandals are better than America's... Can you even go off the grid anymore?... Mikhail Prokharov becomes the first NBA owner to pick a fight with the Kremlin... Does America need debt forgiveness?... Should Urban Meyer have been calling the Auburn-Clemson game?... Got an .edu email address? You can turn your Windows PC into a mobile hotspot for free... Tareg Gazel is a bigger beast than you... This is what it's like to fly over the earth...