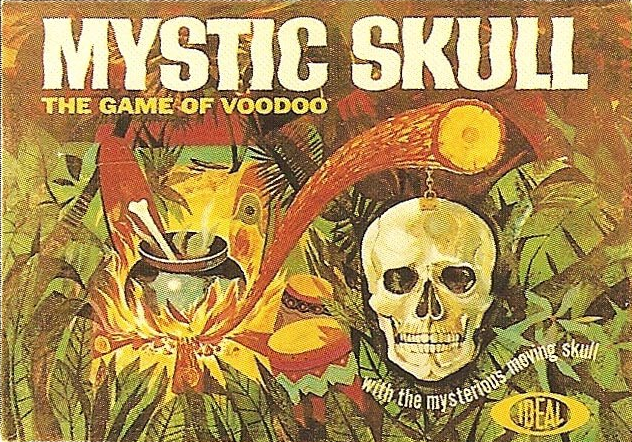 Happy Tuesday everyone, and welcome to your morning Skull Session. A thought struck me as I was looking for articles previewing the Kentucky Wildcats basketball team; in a few short weeks, even if the b-ball Buckeyes win it all, we will soon find ourselves looking deep into the gaping maw that is the offseason. It's a time that every fan dreads; banished as we are to a sports purgatory, we look for something, anything, that we can find meaning in. Some turn to family, community, or perhaps religion. Others will instead worship at the feet of the false idol that is baseball for several months, until the supply of rabbit feet they feed the Reds' pitching staff begins to run low and the team slips from 2nd to 5th in the Central Division standings.
It is best not to dwell on these things. Men have gone mad contemplating what lies ahead of them in the vast wasteland that is April through August. All you know is that you, reader of Eleven Warriors dot com, need not fear the future. Along with all of the other writers, past and present, of this magnificent blog, I will be here to help guide you through the Mad Maxian hell on earth that your lives will surely become. True, there will be pain and loss. But there will also be posts about fictional movies staring OSU players, about the shocking correlation between the box office gross of cowboy westerns and the decline of the Big Ten in football, and hopefully a great deal about the many and varied haircuts of Ohio State assistant coaches.
Excited? All in good time, my friends. First..
Regicide To make the Final Four, it is looking increasingly likely that Ohio State is going to have to plow their way through two teams that are generally considered basketball royalty; the University of Kentucky on Friday, and should they win that game, they would face the winner of Marquette and the University of North Carolina to gain access to that penultimate level in March Madness. Granted, neither UK or UNC is quite as daunting as they would normally be in most years, but the task ahead is still a big one. Andy Glockner over at SI.com offers up a good breakdown on the key factors that will be important for the last three games of the East bracket, and ultimately, sticks with the Buckeyes to win it all despite some challenges from game Wildcat and Tar Heel squads. I tend to agree, but I feel like I could stand to read a little more analysis on OSU/UK...
Ask And Ye Shall Receive That analysis actually comes from what is somehow a pretty great article from the Kentucky Kernel, the UK student newspaper. Remarkably balanced in its analysis, staff writer Aaron Smith does an unnervingly good job as comparing the teams in a sensical, even-handed manner. All of this is very irritating, of course: his team is from the SEC, and therefore he should be incredibly obnoxious about everything as he tries to tether the conversation to football for no reason. Come on man!

Oh thank God. All is well.
Ken Pom Bro Fist One of the items mentioned in the Glockner article is the fact that Mr. Ken Pomeroy has released his own odds of teams to make it to the Final Four and subsequently win it all, and that Ohio State stands at the top of the pack with a 30.6% chance of cutting down the nets. Given the utter destruction of George Mason this may not come as a surprise, but what IS a surprise is that after the three remaining 1 seeds, the team with the next highest chance to use a stepladder on a court not also occupied by the Washington Generals is Wisconsin, who Pomeroy gives a 9.5% chance to win it all, along with 25% chance of making the Final Four. An OSU/Wisconsin championship game would be absolutely insane, but let's not get too ahead of ourselves here.
If Your Name Is Buzz You'd Better Have A Cool Story Fortunately, Buzz Williams, the Marquette head coach, totally does. Asked a relatively simple question about his career goals as he was first getting into the basketball coaching game, Buzz launched into an incredible story that was half Huckleberry Finn and half How To Succeed In Business Without Really Trying. Some highlights:
In January of '94 I went to the financial aid office at OCU, and I used to steal stationery and envelopes from a lady there so I could write letters. I said, I need a loan. She said, You don't qualify for a loan. I said, I need some sort of loan. She said, Why? Because I want to go to the Final Four.
I set in my car until about Tuesday night in front of Eddie McCarter's house. He drove up Tuesday night, drove in his parking garage, and when he got out of his car I got out of my truck... and I said, Hi, Coach McCarter, I just wanted to say one more time how much I really want the job. And he said, You have to be the craziest son of a bitch I've ever seen. And I said, Coach, I wanted to tell you one more time that I wanted the job.
I got in the U-Haul and drove to Arlington, had no money, had nowhere to live. I slept in the U-Haul in the parking lot of the athletic office until Monday morning at 8:00. Monday morning at 8:00 I walked in there and I said, I'm here.
Buzz Williams is awesome.
A Little Dick LeBeau To Ease You Into The Morning Here's a nice little interview with our favorite defensive coordinator discussing his time at Ohio State: