100 days. That's all that separates us from the glorious return of game day, er, game night as the Buckeyes host the Thundering Herd on Thursday, September 2nd. In celebration of approaching double digits on the game day countdown, here's 100 reasons, things, actions and whatnot, in absolutely no particular order, highlighting why Buckeye football is always worth waiting for...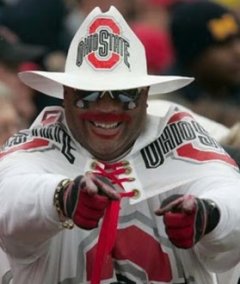 It's fun to chart the seconds between kickoff and when the first complaints about the vanilla offense show up in the gameday open thread.
Pryor stiff-arming helpless DE's and LB's as he rolls right.
Cringing at the notion it's only a matter of time before the TV cameras catch up to Buck-I-Guy and his double barreled finger guns – causing all of America to laugh at us.
Subsequently making a note to never wear a cape, even if it's an OSU cape (unless said cape allows one to fly).
Spotting The Vest in, well, a vest, looking like the classiest coach in football.
Seeing B-Rolle's "Sonic the Hedgehog" scamper track down a RB running wide.
Witnessing unnamed media working over the press box buffet like it's the Last Supper.
Watching that first moron get busted for carrying an open container along Lane Avenue.
Buttering up the bumpers on your mid-size in order to wedge it into a parking spot equipped for a SmartCar along W. Northwood Avenue. A man's gotta pre-game.
Playing an internal game of "would ya" as you pass hundreds of ladies en route to the tailgate.
Deducting, concluding and locking in on that first score prediction of the season.
That early morning gameday dooker with Dispatch sports section in hand.
Another season of Dimitrious Stanley's fashionable suits on BFF.
Script Ohio.
Once inside the 'Shoe, playing a modified version of Slug-Bug substituting VW's for blue hairs knitting and/or reading.
Guessing the age of revelers throwing down the Natty Lights, hoping that guess never eclipses age 22.
Thinking to yourself this is finally the year in which the TE (Stoneburner) gets involved in the passing game.
The possibility of having an awesome Porta-Potty story emerge like last year when my bro and I encountered one with a pair of freshly soiled adult tighty-whitey's in the urinal funnel. At 8:15 am.
Heyward. Blowin' up fools.
Rockin' the mirrored shades to keep an eye on all the coeds without taking a slap upside the head from your lady.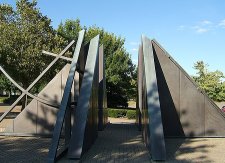 The play by play voice of Paul Keels. So much bass that even DJ Magic Mike nods in approval.
Throwing on that retro Spielman jersey and remembering the story of how he used to play tackle football in Masillon…on blacktop.
The annual first game stroll past the Jesse Owens memorial in front of the 'Shoe while thinking, "wouldn't an actual statue of Jesse been a better idea?"
Poking your head into Conrad's only to remember it has just 200 square feet of space, 150 of which is taken up by merchandise. Seriously, it's like Mumbai in there.
The musical stylings of The Danger Brothers. I keep walking.
The Varsity Club. That's better.
Skull Session.
The little block O's painted on the cheeks of sexy coeds. Not those cheeks. Dammit.
Hoping today's the day Posey has zero drops as he dominates the opposing secondary.
Responding to that first on-campus, game day "O-H" of the year.
Watching (insert punter's name here since B.J. Sander left) boom kick after kick in pregame only to disappoint you come game time.
Listening to a little pre-game Mark May commentary to get the blood flowing.
Hearing the AC/DC "Hells Bells" gong as the D prepares to stop a 3rd down.
Taking in the incredibly choppy delivery of Buckeye analysis from Craig Krenzel. Molecular Genetics? (C'mon, you gotta admit you thought our hero would come off much more insightful and well spoken based on his background).
Nathan Williams off the edge.
Predicting your breakout player on both sides of the ball then proceeding to trumpet him for executing basic fundamentals to all your friends throughout the game.
Rooting for Adams to stay off the hippie lettuce – at least during the season.
Invoking the auto-math after a failed 3rd down conversion to be the first one to announce to your friends (before the announcer, of course) how long the FG try will be.
High-stepping across the living room on the first long TD run/catch of the year.
Setting the DVR in prep for a Sunday morning re-watch.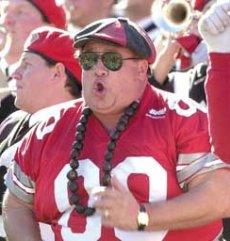 Completing your Superstitions Checklist by kickoff to avoid being the sole reason OSU lost.
Those tight female versions of OSU jerseys. Finally.
Waiting to see which young player will become your favorite Special Teams missile.
Walking to your seat wondering exactly which 8 inch wide space will be yours for the next 3.5 hours while praying for minimal fat dudes in your row.
Rubbing the 'Shoe for good luck.
Checking scores on your phone legitimately wondering if Michigan is trailing I.T.T. Technical Institute in the season opener.
Tipping your 40 in memory of the Neutron Man and the '98 season.
Running up to the TV during a replay to point out which receiver TP should have thrown to or which lineman failed to block.
Anticipating that first "Sit Down!" chant from some "fan" who doesn't realize 3rd down is a big play. Always.
John Simon showing why he'll be an All-American someday.
The best helmets in college football.
Telling yourself this is finally the year Bollman sh!ts or gets off the pot. Again.
Replaying the Rose Bowl win over Oregon on the eve of opening night to get your mind right.
Walking down Woody Hayes Drive. Just feels right.
Spending a good 30 minutes deciding who we'll play in the title game without giving any thought of the need to win the other 12 games first.
Making a completely unsolicited remark about Joe Pa pooping his pants in the 'Shoe.
Deciding this is the year you buy a pair of those knee high Buckeye tube socks to wear as a joke then backing out because the "line was too long".
Player Twitter accounts.
The rebirth of folk tales about how The Men of Barwis outwork everyone in conference only to finish sub .500
For us older fans, trading your Saturday "on-call" because you cannot be disturbed with two minutes of work during such a crucial game as Marshall.
Doing your level best to generally be Out Of Hound.
Congratulating that one dude you are sure to run across in Michigan gear on such a fine head coach hire.
Making a mental note to not buy a condo from Rich Rod.
Brandon Saine leaving a vapor trail off tackle.
Taking a moment to re-live where you were the night OSU took down Miami to claim the 2002 title.
Laughing out loud completely unsolicited, waiting for someone to notice then advising you were just thinking about Appalachian State there for a second.
Pryor taking a busted play to the house.
The Drum Major's Plume touching the ground.
The leather bomber jacket prominently displayed on most episodes of Wall to Wall Sports by a key member of the panel.
Watching the 11W mob attack deserving trolls who stop by during big game weeks.
Watching Boom grind out an effective, if under-appreciated, season.
Being hit with the annual epiphany that you could've played pro ball if your Dad would've been smart enough to groom you as a long snapper.
Seeing what Jaamal Berry might be able to do in a game.
Overdosing on chocolate / peanut butter Buckeyes.
Having a flashback to the Pepper Johnson era then proceeding to call everyone in the living room "Pepper" for the rest of the game.
Getting a chance to thank your fashion sense for not triggering the purchase of those black, scarlet and grey camouflage shorts.
Hearing tales of Rod Smith climbing up the depth chart thanks to punishing practice runs.
A chance to prove you've studied up on the new faces and number changes enough to effectively identify every player who sees the field.
Another year of sitting on the edge of your seat waiting for Bob Griese to offend a whole country.
Another year of sitting on the edge of your seat waiting for Lee Corso to use the phrase "shot the wad".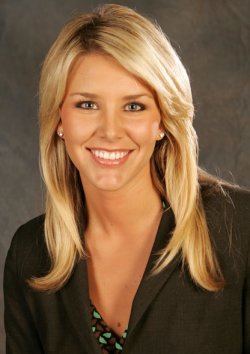 Jermale Hines evolving into a game changing "Star".
You-tubing Cie Grant laying down 'Carmen Ohio" as you apply eye black.
Full post game press conference coverage on ONN.
Kenny Guiton juicing dudes in garbage time.

Holly Rowe.

Charissa Thompson.
Dane Sanzenbacher. Fearless receiver by day, Hollywood playboy by night.
Hitting the RV lot for some grub, suds and corn hole.
What will hopefully be Hazell's continued emergence as a voice of the offense.
Walking down 15th in nothing but a rain slicker, taking in all the sights.
Singing Carmen Ohio with the team after a dominating performance.
Expecting Chekwa and Torrence to step it up thanks largely to insane D-Line pressure.
That quick game of touch football that breaks out at halftime and ends when (a) the all-time QB cramps up or (b) someone steps in dog dookie.
Wondering if the light turns on in time for Duron Carter to be the #3.
Stumbling up to the Out-R-Inn post game trying to look young.
Holding your urine at work all day Thursday and Friday to stretch the kidneys as a test run for Saturday at the 'Shoe.
Advising visiting Michigan coeds you've got a Jake Long in your pocket if they'd like to see it.
Deciding which drunk relative you want to reference when stating drunkenly, "My drunk < relative > could (block, pass, tackle, coach) better than this" right before being asked to punch yourself in the face.
The joy of covering the spread.
Fall Time Management 101 kicks in (ie: Friday nights are reserved the lady so you can ensure you still get some on the reg).
Another year of flawless officiating.