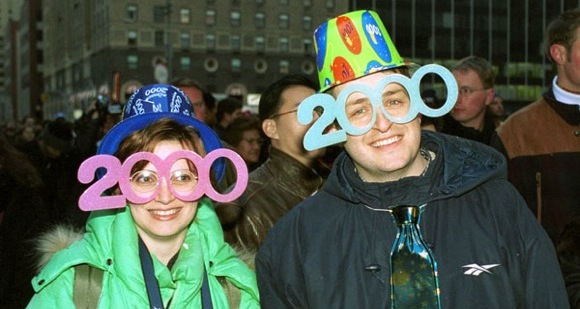 While we don't take the same delight the Columbus Dispatch does with the prominent counter they've displayed for the past few years, the 2,000 days that have elapsed since Michigan's last victory over the Buckeyes on the football field is worth noting.
If you're like me and the formative years of your Buckeye fanhood experience occurred in the Cooper era, you probably never thought you'd see the day when Ohio State would reel off five straight over the cretins from the north. Now, it seems like it's been a decade since we've ended November on a downer. Thinking back to that cold November day in Ann Arbor when John Navarre and the Wolverines last beat the Buckeyes (knocking them out of contention for the 2004 Sugar Bowl and a chance to defend their MNC) the world is a much different place.
How different?
Troy Smith was getting reps at kick returner for the Buckeyes while the future at quarterback looked to be in a guy named Justin Zwick. Jim O'Brien was still running the basketball program and Karen Holbrook was still busy trying to dry out Lane Avenue. There was no South Campus Gateway, the old Union was still up and MGoBlog was just an idea floating around in the head of a Michigan engineering grad (idea not confirmed, but suspected).
Emmitt Smith was still doing his thing (albeit not as well) in the League, Terrelle Pryor was two years away from his driver's license, the Curse of the Bambino was haunting the Red Sox and the Expos were still playing in Montreal.
The Burj Dubai, now easily the world's tallest building (and growing), was nothing more than a blueprint, Martha Stewart still had a clean record and Saddam Hussein was not only still alive, but still on the loose. There was no Facebook, YouTube or Ubuntu and Evan Williams of Twitter was still preoccupied with a little project called Blogger.
Marlon Brando, Ronald Reagan, Rick James, Rodney Dangerfield, Hunter S. Thompson, Rosa Parks and Richard Pryor were all still gracing the earth and swine flu sounded like a punchline for a fat joke.
So while things haven't necessarily gone our way in big games out of conference lately, we do have this little streak to fall back on. Our better educated foes might scoff at us for keeping this tally or celebrating it in this way, but make no mistake about it, they'd trade us in a heartbeat if they could.