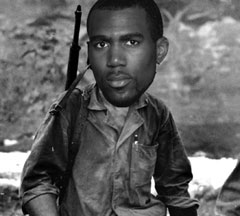 Just a few of the many questions that will be answered later today:
Will we see Minnesota Pryor, the guy that was throwing the ball well and moving the offense or will we see Purdue Pryor? Away from Ohio Stadium where fan expectations can be suffocating, will he thrive on the road as some have suggested? After looking Posey's way so often last week, will they start to develop something dangerous? Will we see any Boeckman?
How will the offensive line respond after a week of getting called out by the media and teammates? Will they be able to block the option this week? How many positions will Rehring play?
Will the defensive line have an answer for the steady dose of Javon Ringer on the way? Will Ross Homan take another step as a run-stopping linebacker? Who emerges as the replacement for Lawrence Wilson? Do the Spartans even attempt to throw at Malcolm Jenkins?